News from the Athletic Department
Freshman Wrestler Advances to Regional!
Brown County Freshman Jackson Reed will be competing in the IHSAA wrestling regional this coming Saturday at Jeffersonville High School. Jackson is competing in the 195lb weight class. The meet starts at 9:30am. Congratulations and good luck, Jackson!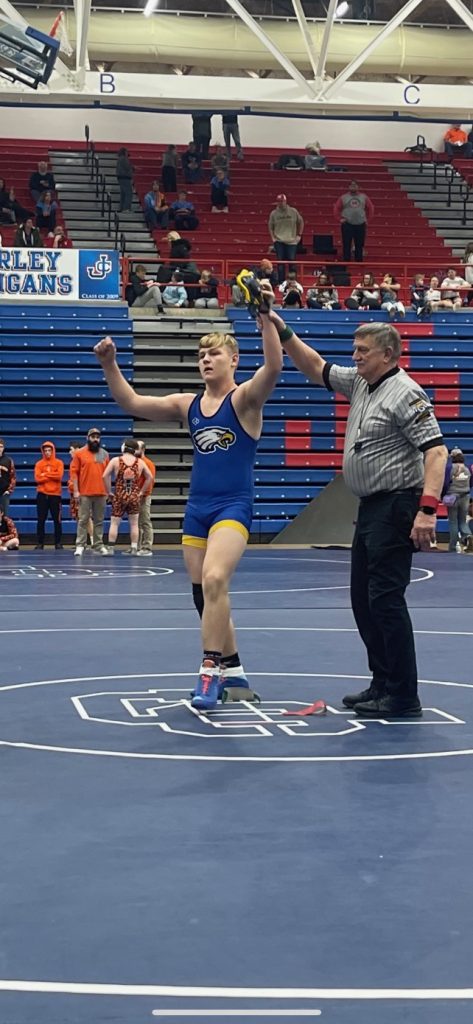 Girls Basketball Team Advances in Sectional!
The Brown County girls' basketball team advanced in the sectional and improved their season record to 13-9 with a 66-15 win over South Vermillion on Tuesday. The girls will play Northview at 6:00 at Owen Valley on Friday night. Good luck ladies!
Track callout for any interested high school boys will be this coming Monday, February 6th during SRT. A callout for interested girls will be announced soon.
News from the Guidance Department
*SAT School Day is set for March 1st. All juniors will be taking the SAT on this day.
*Third trimester begins February 27. Please email your guidance counselor if you feel you are missing a graduation requirement or if you don't have a full schedule. If you have a full schedule, changes are not going to be granted.
News from the Main Office
*Herff Jones will be here February 7th for a presentation on class rings. All 9th grade students will attend this presentation in the auditorium. Orders will be taken the following week (these dates are still being determined).
*Brandon Saechao and Mareck Reeves won 1st place in a project based learning competition at the JAG Indiana Career Development Conference. They will now compete in the state competition next month.