Stella is a super scientist!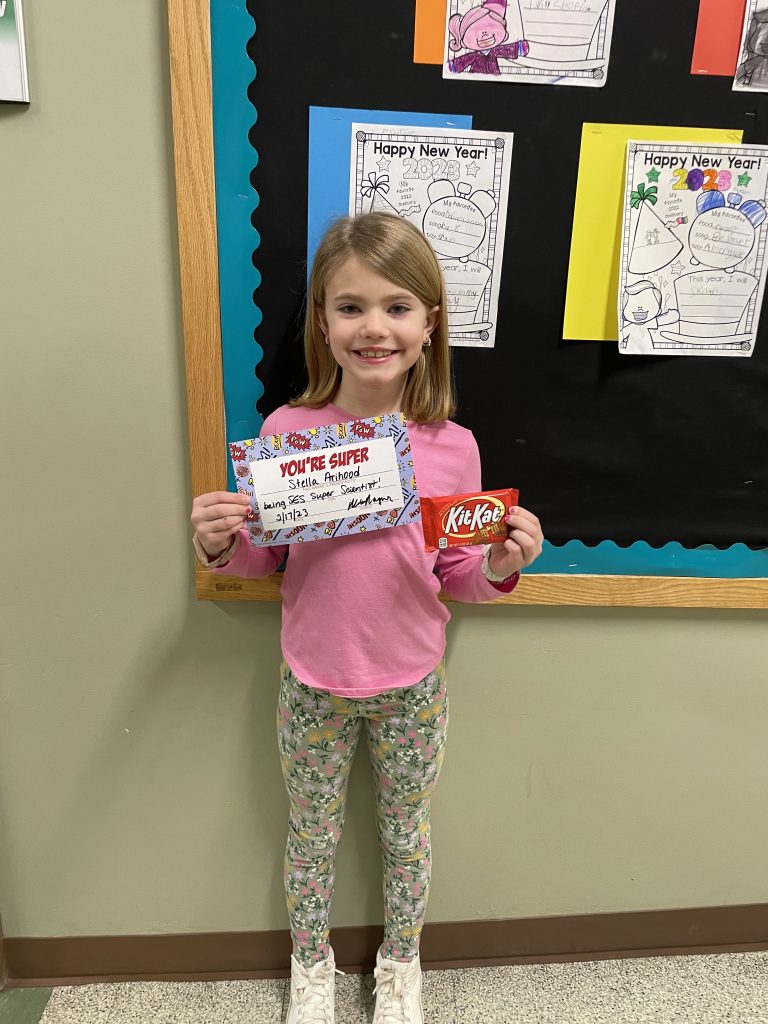 Stella Arihood was last week's Super Scientist! She is an incredible leader in Science and always does her absolute best! Way to go, Stella!
February is Staff Appreciation month at SES!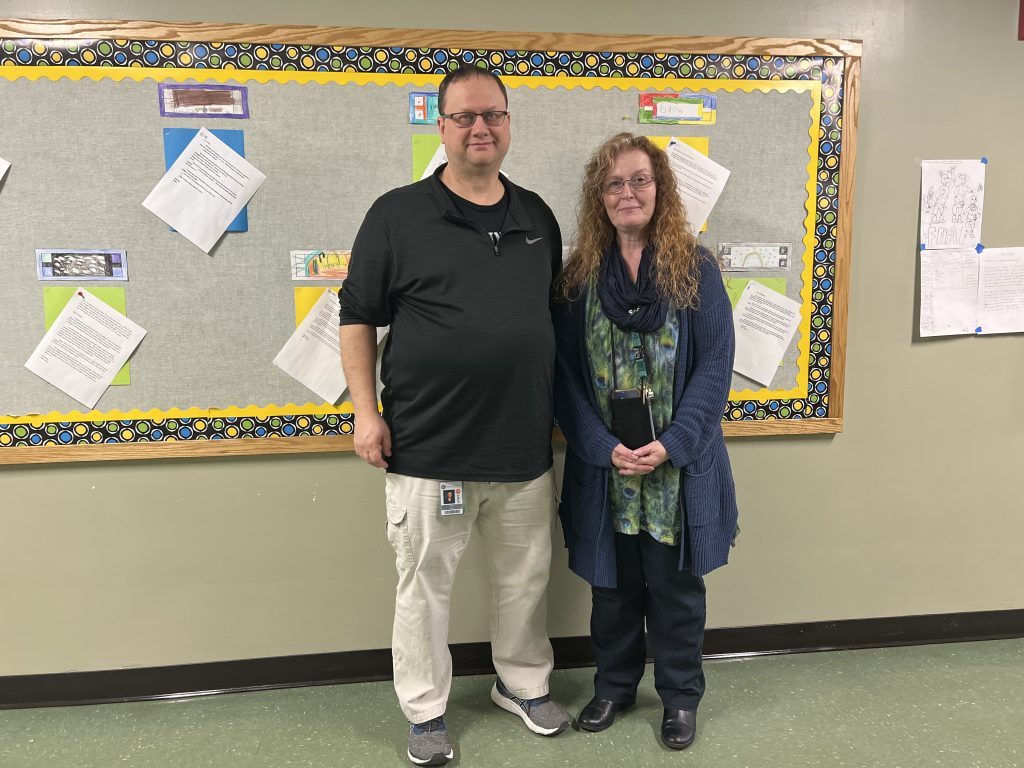 Every day in February, two staff members are chosen to receive a gift card to show our appreciation! The gift cards were donated by families, our community, and our PTO! Sprunica loves its staff! Gift Cards have come from such establishments as The Birds Nest, Sora Binti, Bear Hardware, and Circle K!
Question of the Week
In honor of our PTO Movie Night, we asked:
"What's your favorite movie?"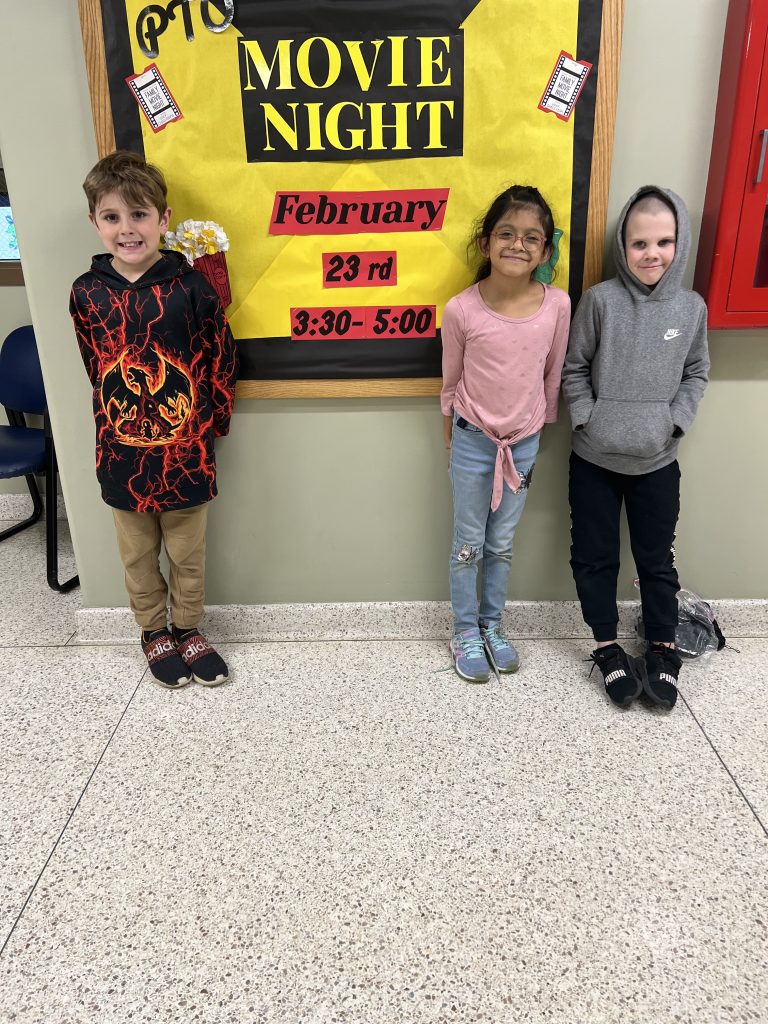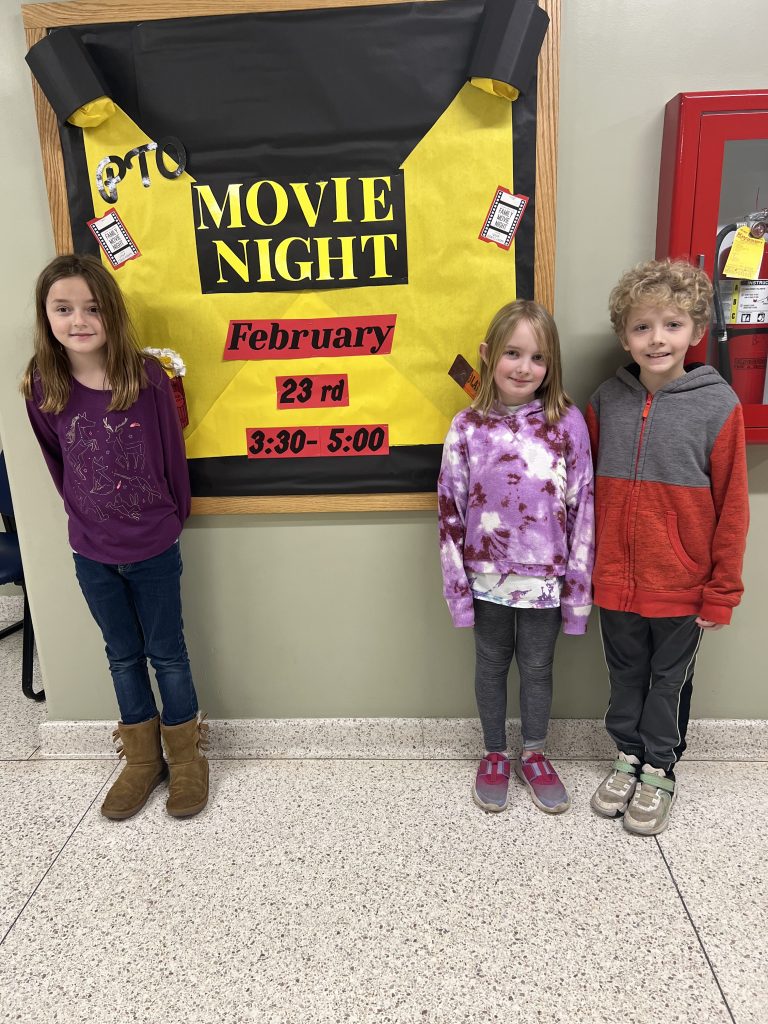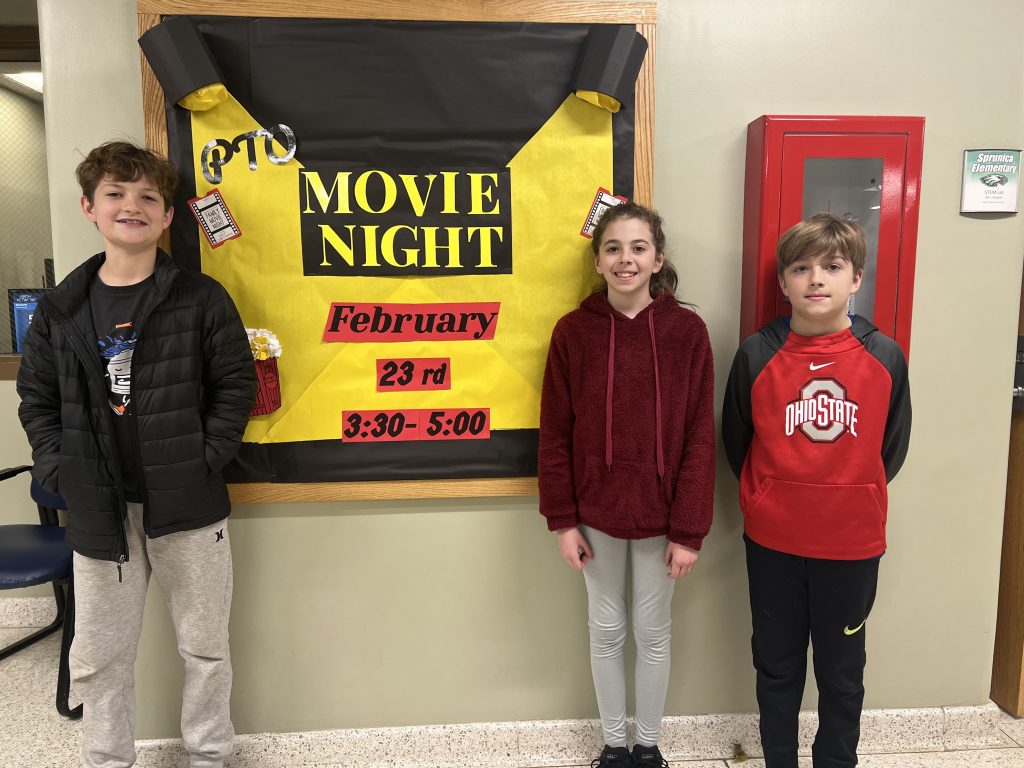 We work hard and we play hard!
On Thursday, 153 students participated in our PTO Movie Night! This was a very successful event and the kids all had a blast!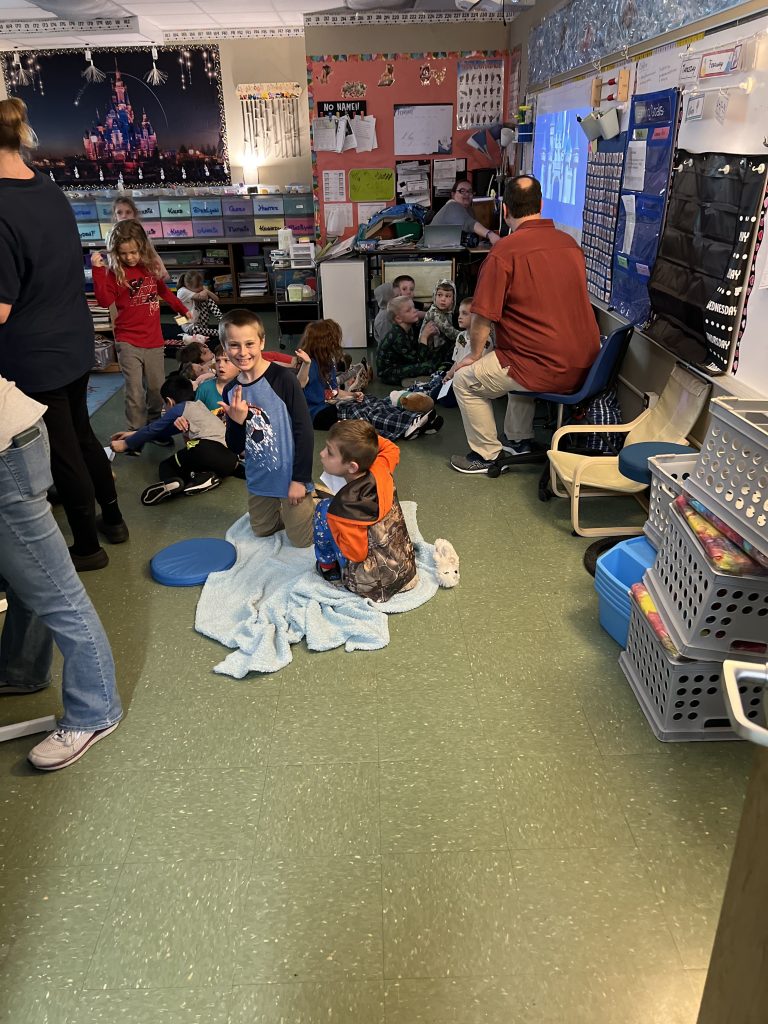 Weekly Highlights