Miss Samantha visits Sprunica!
Miss Samantha from the Brown County Library visited Pre-School, Kindergarten, and First Grade this week! She read springtime books and sang songs with the classes! The kids LOVE when she visits!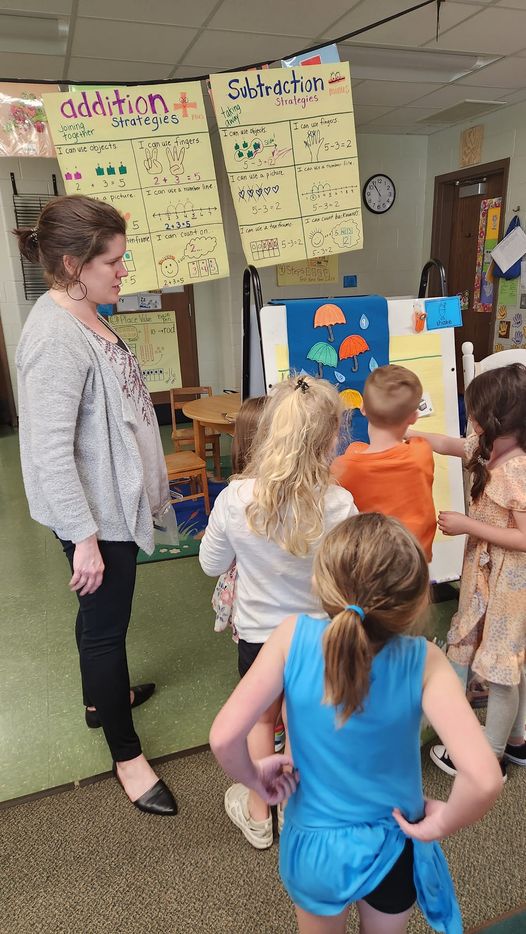 Math Bowl Competes!
Math Bowl had its competition on Tuesday! They placed third and did an amazing job! Thanks to Mr. White and Mr. Taylor for coaching such a fantastic team!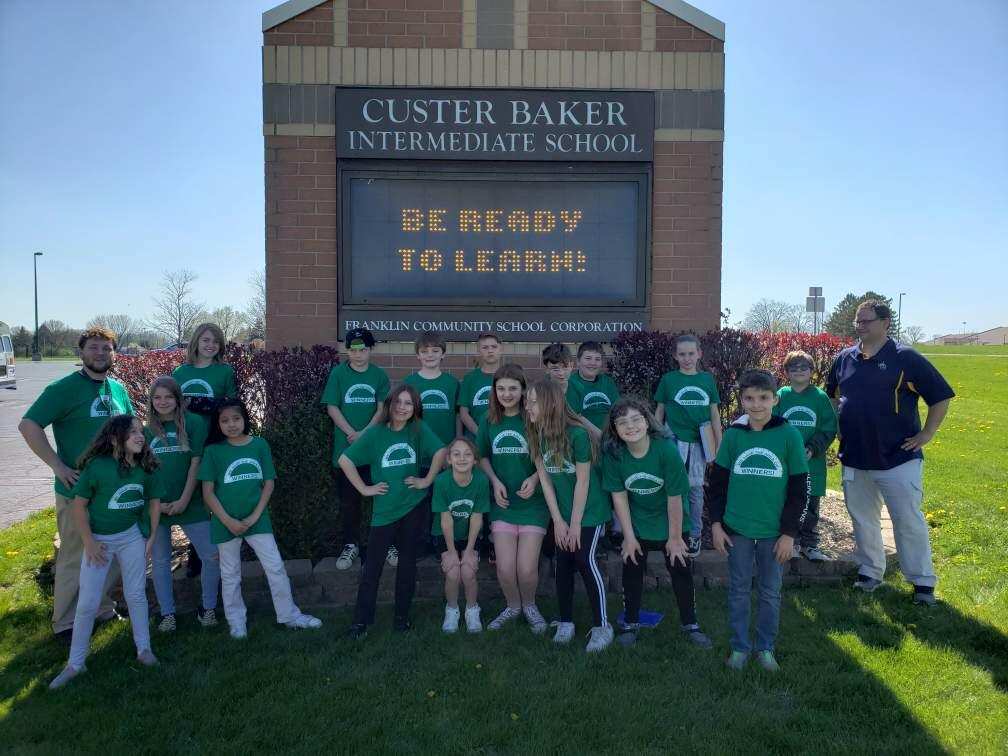 RIASEC Question of the Week
"What you would want to persuade or convince other people about?"
5th Grade Visits BizTown!
Junior Achievement BizTown combines in-class learning with a day-long visit to a simulated town. This learning experience allowed our fifth-grade students to operate banks, manage restaurants, write checks, and vote for a mayor. The students were able to connect the dots between what they've learned in class through Junior Achievement and the real world.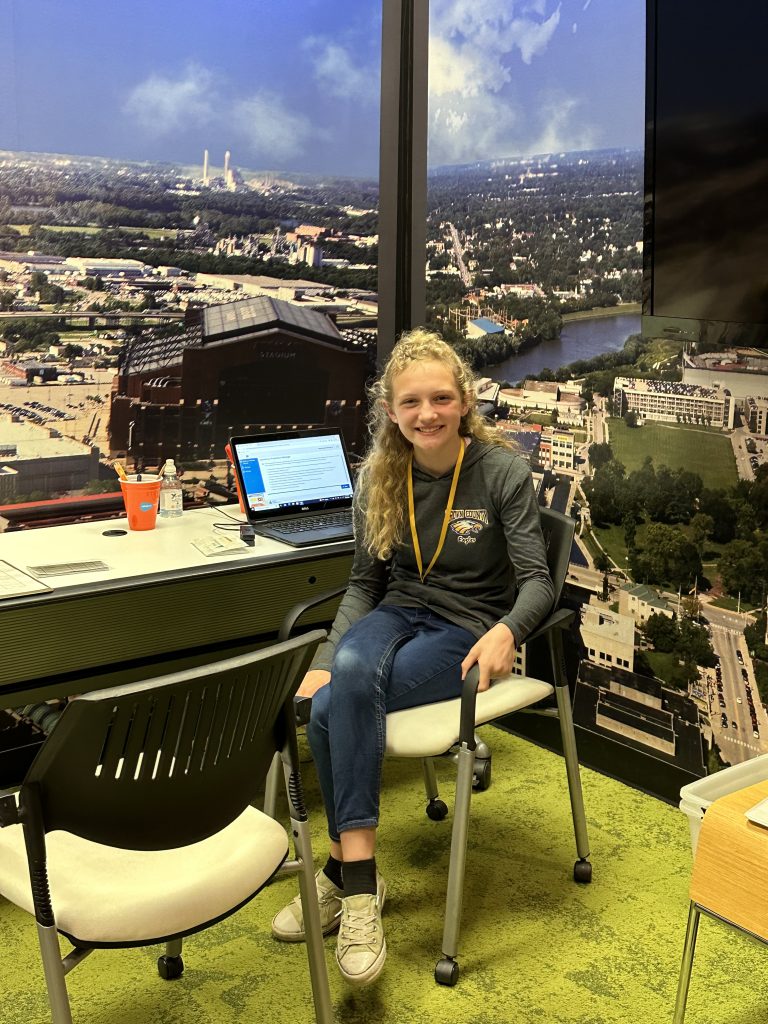 Lotus Blossom Performance
On Thursday, we had a Lotus Blossom Performance! We enjoyed a band from Los Cruces, New Mexico, called Nosotros. They are one of the most recognizable Latin bands in the Southwest United States! We loved listening and dancing to their music!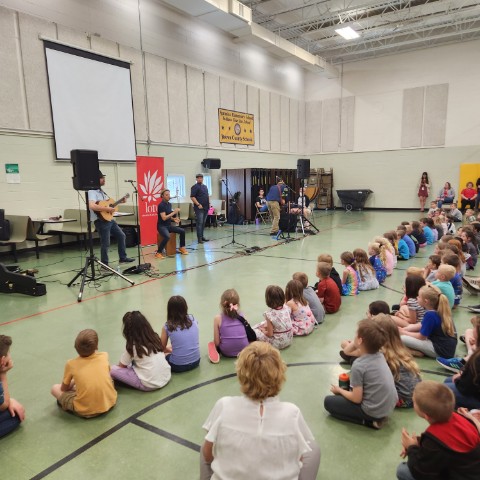 Science
Kindergarten Scientists had a blast creating bird nests out of paper bags and supplies outside! We love being able to take advantage of this fantastic weather!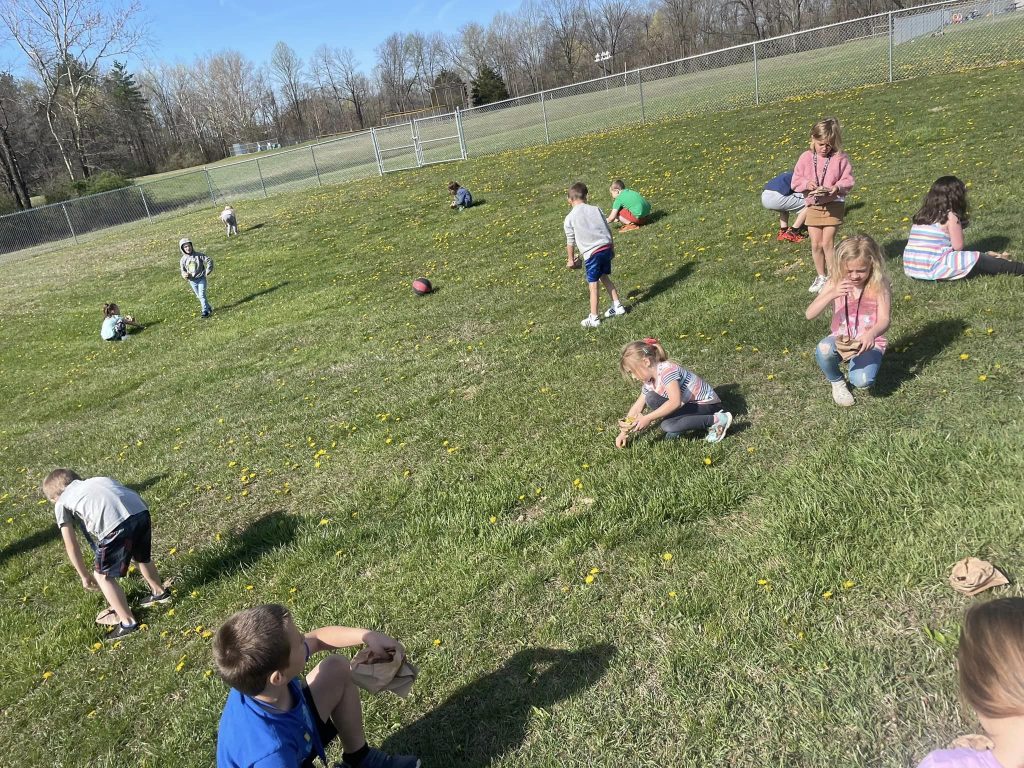 Big Woods Reading in the Woods Program!
These friends earned pizza for completing their reading goals this month! Thanks for this great opportunity, Big Woods!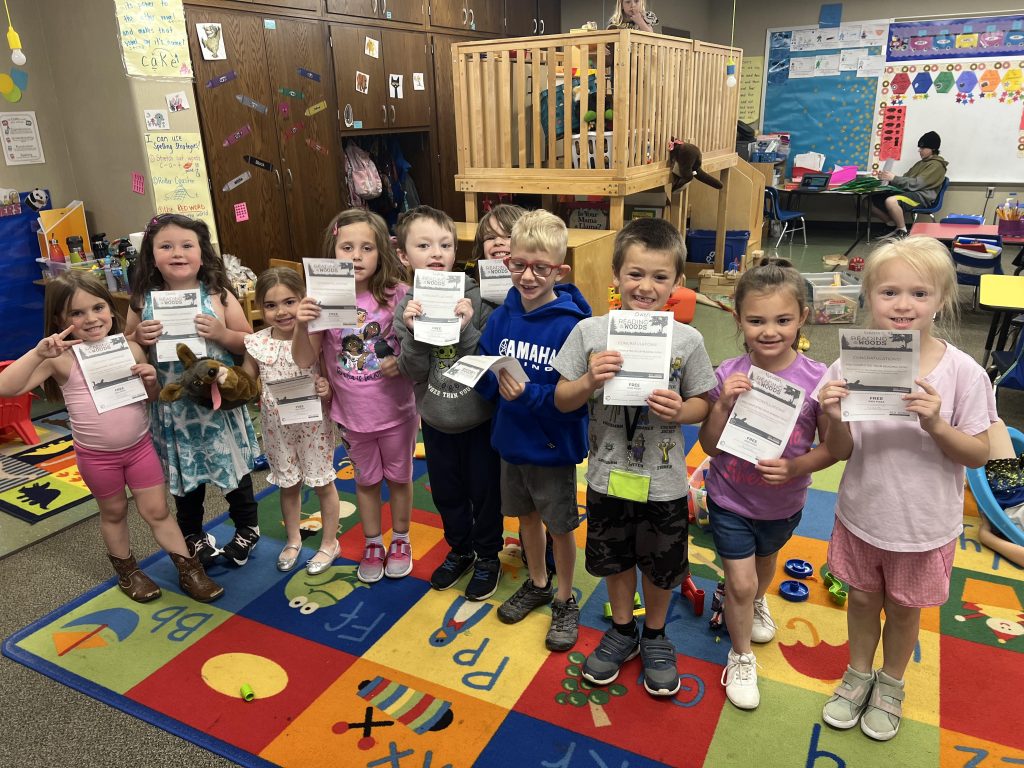 Weekly Highlights