Fun at the Pond!
First grade, and their IU students, spent some time marveling at the beauty that surrounds our school! We are so lucky to live and learn in such a beautiful place!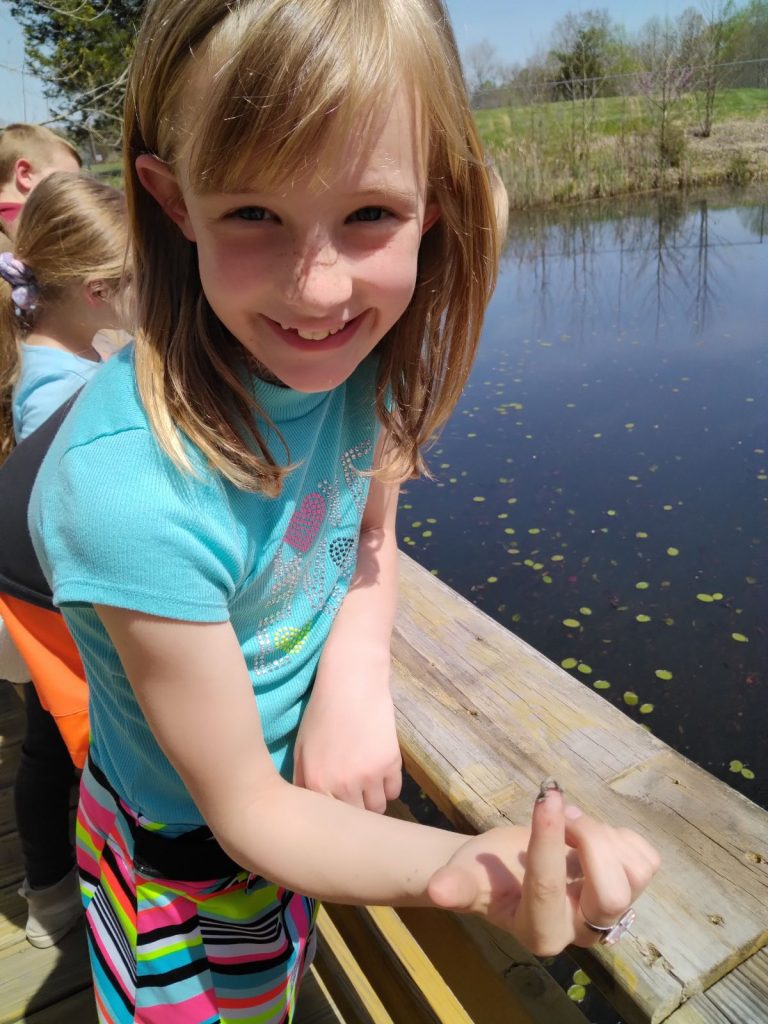 The World of Work
This week, Kindergarten started our study on Artistic careers. What better way to learn more about being an artist than to practice different art mediums?! Students completed art rotations that included painting, sculpting, mosaics, and paper crafting (with some kindergarten flair). They absolutely loved this. We love exploring the wonderful world of work.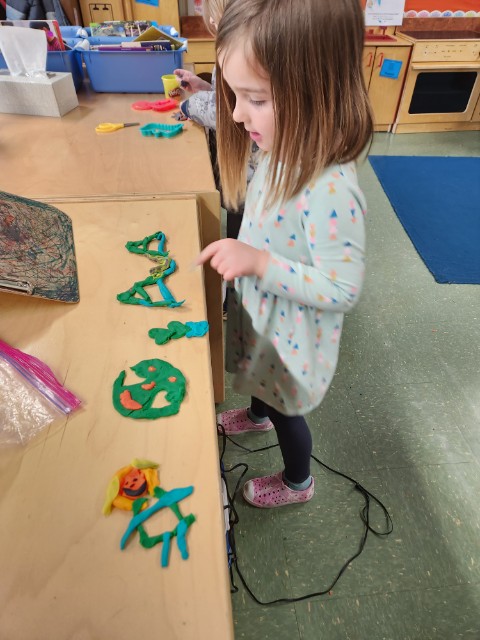 Mrs. Hanus' Class were artists as they went on an adventure outside and took in the world around them! They chose something beautiful they found and sketched it. They then water-colored their sketches and created beautiful works of art!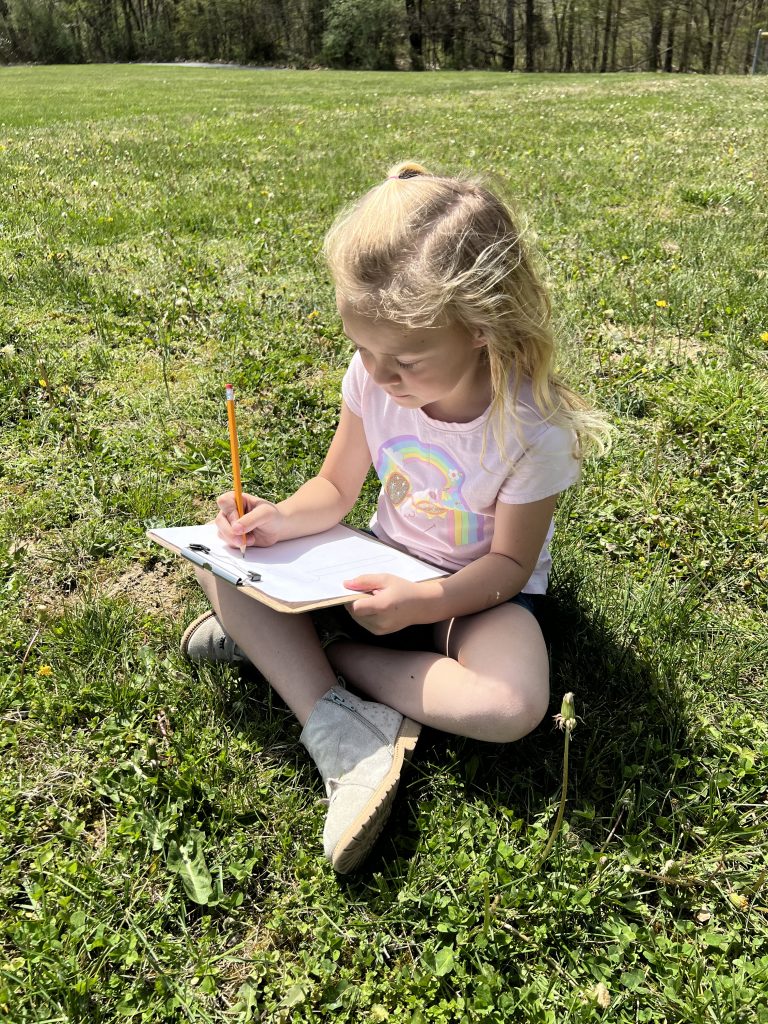 World of Work Guest Visitors
Kindergarten had some special guests this week! Justin Hawley, Water Operator for Brown County Water Utilities (and Emerson's dad!!), and Milly Patrick, BCHS Student, came to talk to us about their job. We learned all about the secret behind turning on the faucet at home. We even got to participate in a hands-on experiment that demonstrated the water cycle! We were also given ideas for other activities to experience the water cycle. In addition to the experience we had in class, he gifted each student with an activity book with information they can share with their families. This was a perfect presentation that tied in the World of Work and Earth Day! A highlight was hearing a student say "I want to do your job when I grow up!" Thanks for coming!!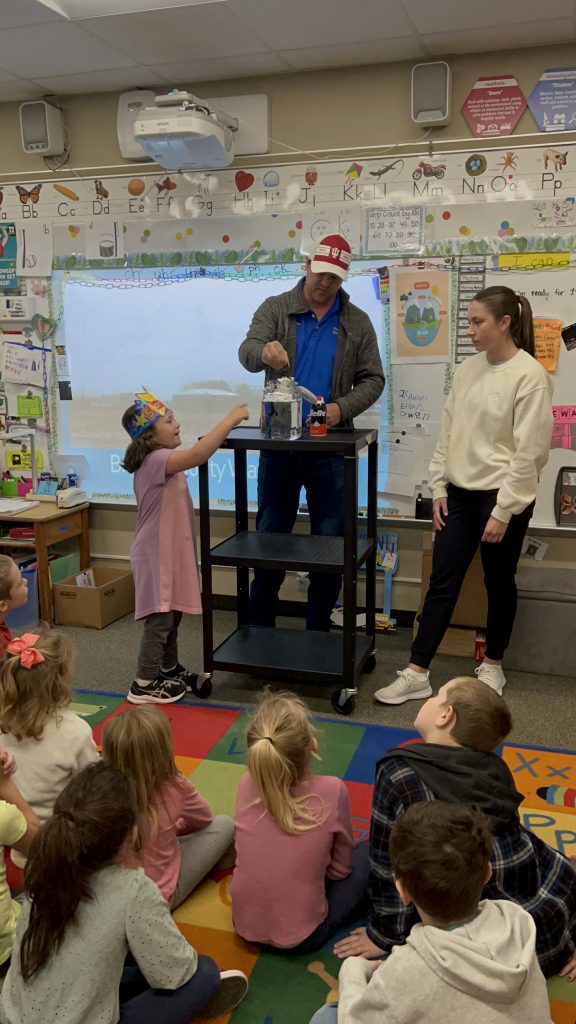 Miranda Voils, Lennon and Marin's mommy, came to talk to Kindergarten and First-grade students about her job! She has a very special job- she is an ultrasound technician! She brought in models of babies showing just how tiny they are when she can begin seeing them on her special machine! She also brought in lots of different ultrasound pictures. She talked about why she chose this career and what she did to become an ultrasound tech. The kids were in awe and asked such amazing questions! Thanks for coming!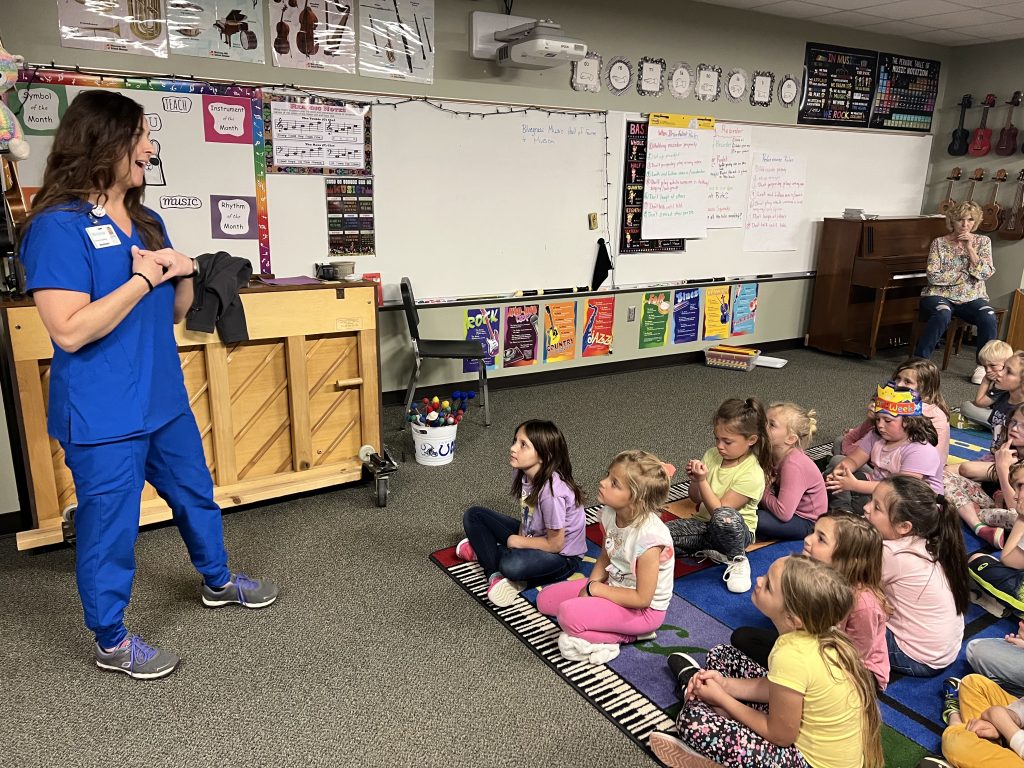 Kindergarten and Pre-School Round Up!
Tuesday was our enrollment evening! We enjoyed meeting some of our future Eagles!!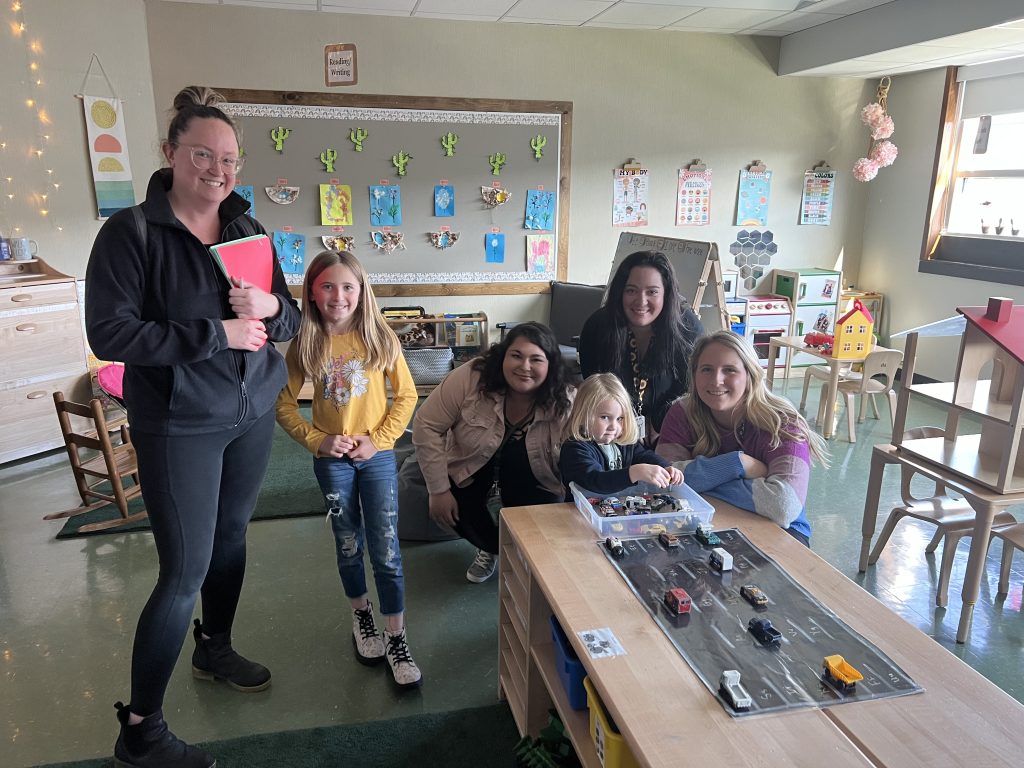 Science
Congratulations to this week's Super Scientist, Brittany! Brittany always sets a wonderful example for her classmates in Science. She is outstanding! Way to go, Brittany!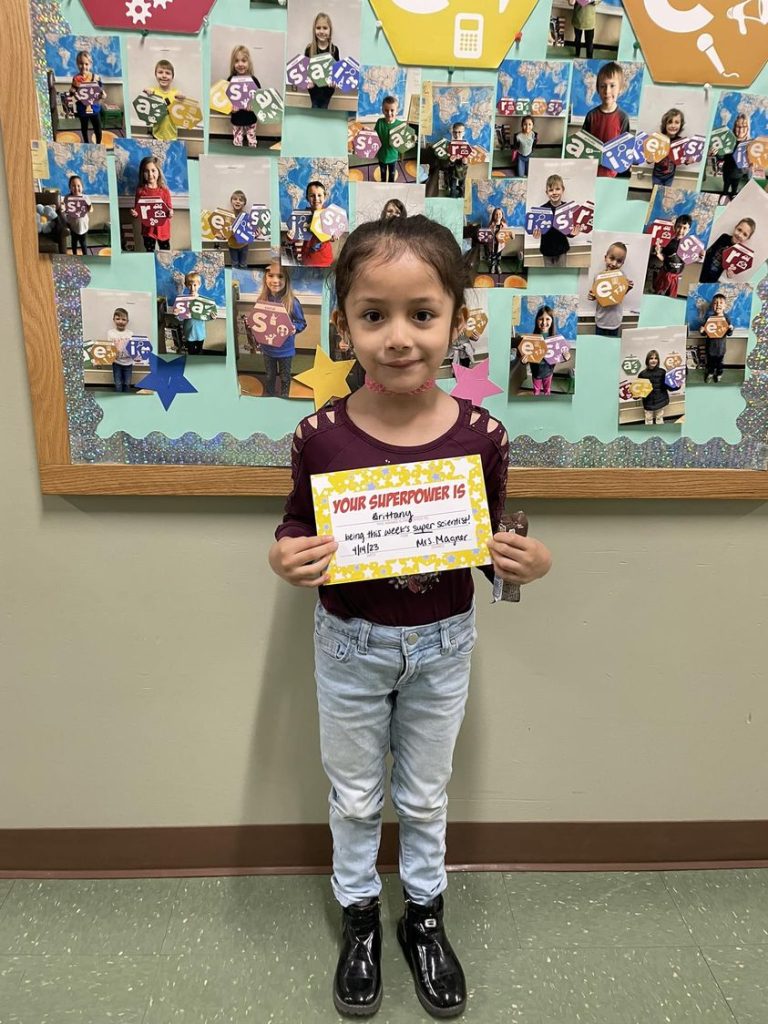 Big Woods Reading in the Woods Program!
These friends earned pizza for completing their reading goals this month! Thanks for this great opportunity, Big Woods!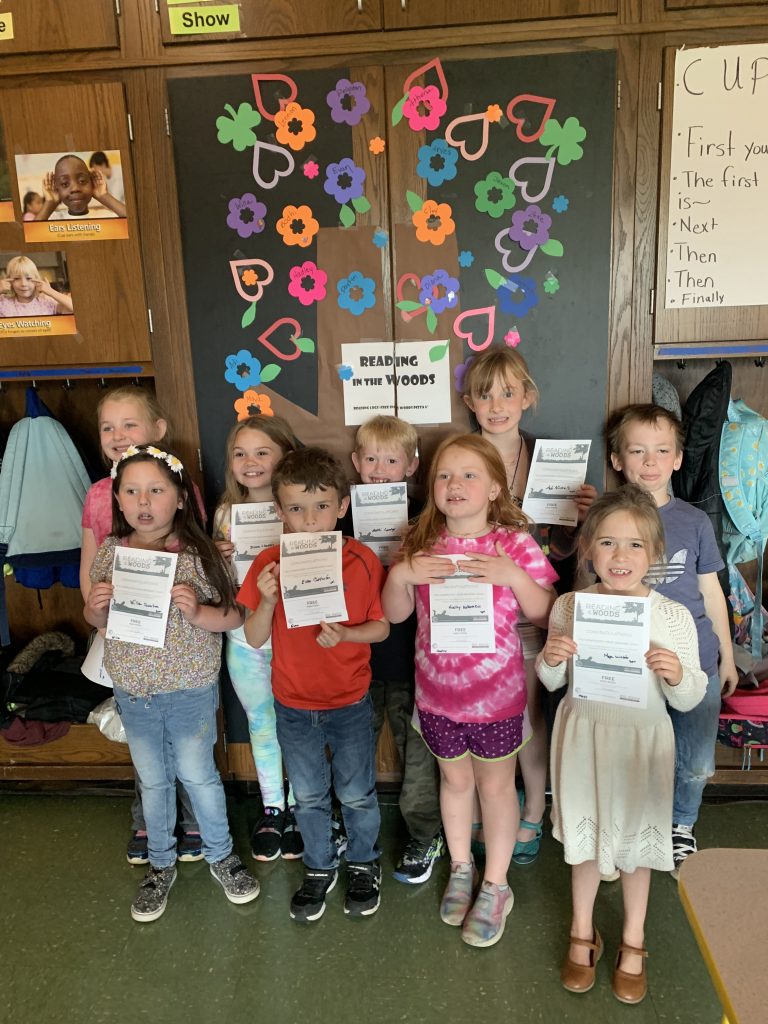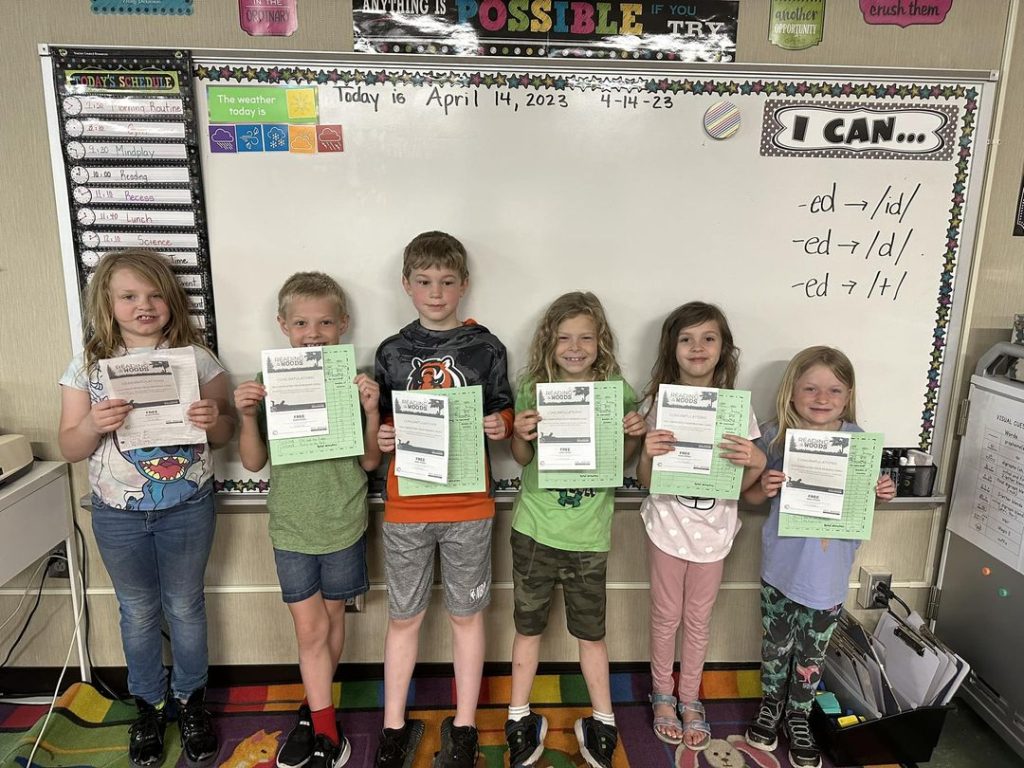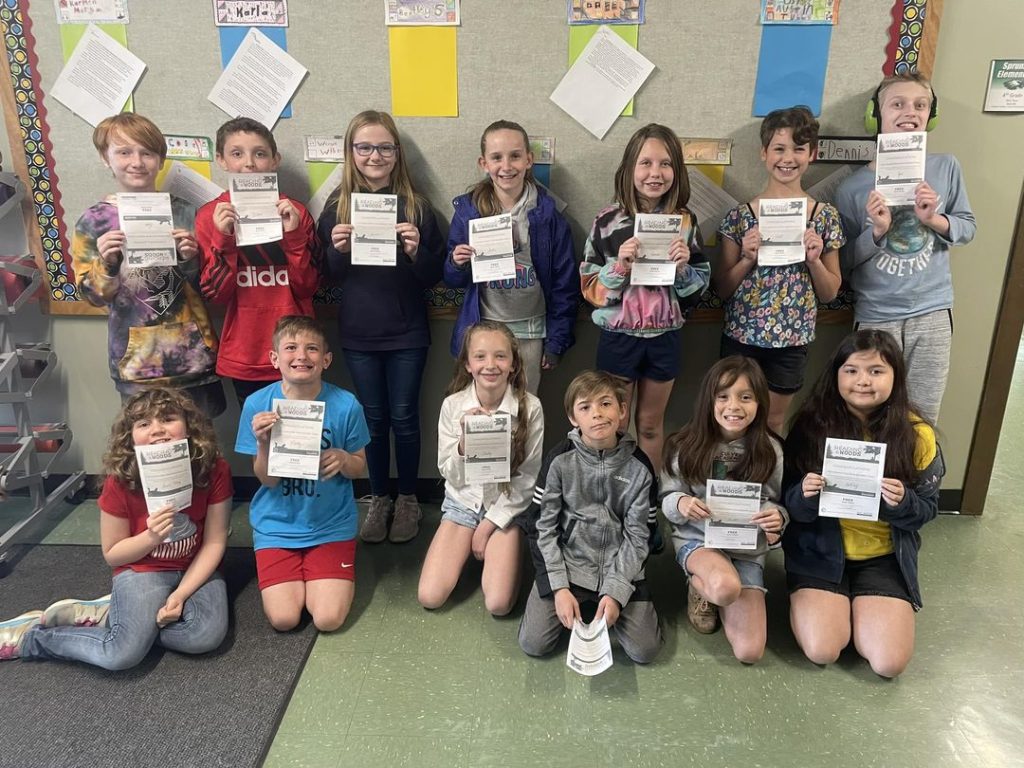 Weekly Highlights