News from the Main Office
Congratulations to the cast and crew of Shrek! Hopefully you were able to catch one of the shows last weekend. There were so many awesome performances!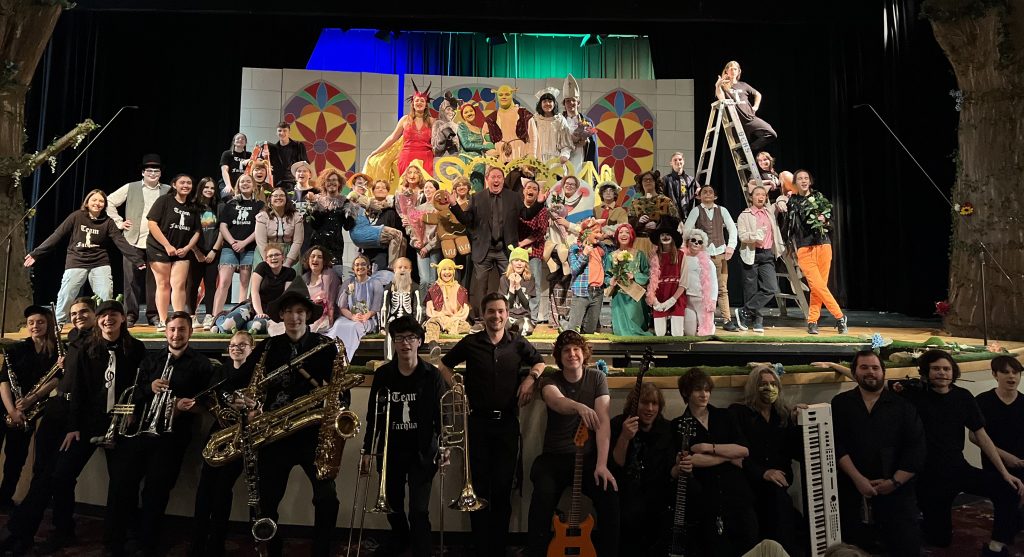 Brown County High School senior Lizzie Roush, first on the left, is standing with three other DAR (Daughters of the American Revolution) good citizen award winners at the 10 o'clock treaty chapter of the DAR banquet. Each senior was selected by their respective social studies department and invited to write an essay to be submitted to the district. Lizzie's essay was chosen as the chapter winner and was sent on to the state level competition.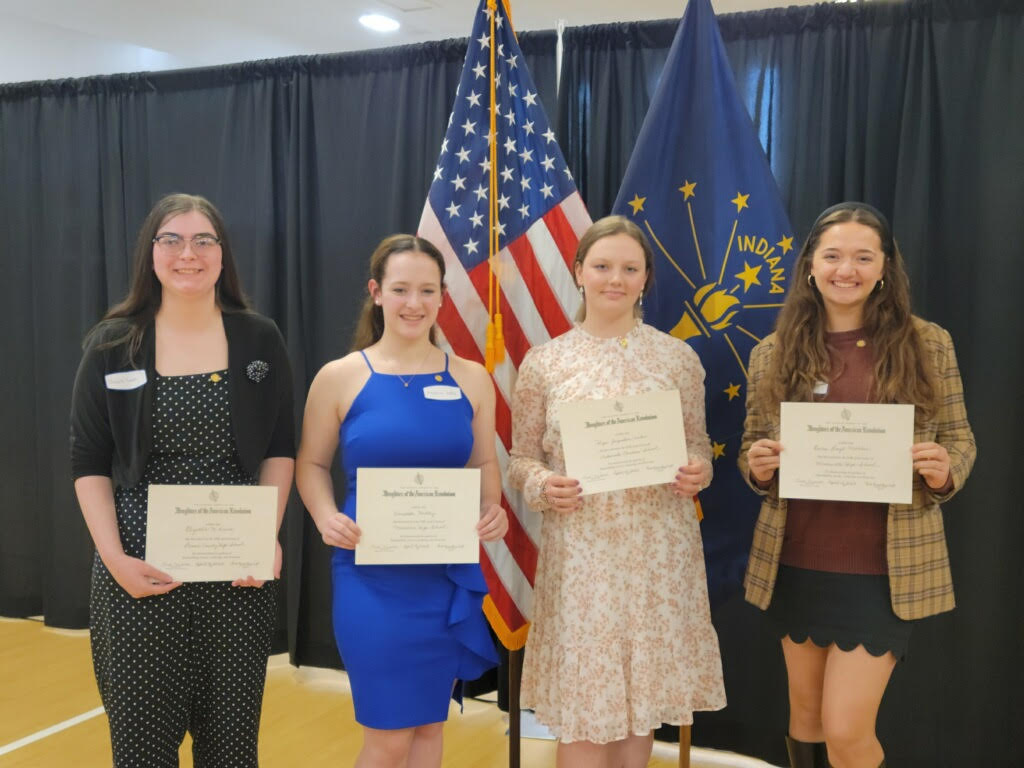 What's Happening Next Week?
Monday, April 24, 2023
4:30pm – 6:30pm Golf (Boys V) – Edinburgh High School (A)
5:30pm – 7:30pm Softball (Girls V) – Franklin Community High School (H)
Tuesday, April 25, 2023
8:00am-3:00pm ROI Indiana Uplands Student Run Business Annual Conference @ Brown County Schools ESC
5:30pm – 7:30pm Baseball (Boys V) – Southwestern Jr Sr High School-Shelby (A)
5:30pm – 7:30pm Tennis (Girls V) – Seymour High School (H)
5:30pm – 7:30pm Track & Field (Co-ed V) – Brownstown Central High School (A)
Wednesday, April 26, 2023
5:30pm – 7:30pm Softball (Girls V) – Sullivan High School (A)
6:00pm – 8:00pm Baseball (Boys V) – Sullivan High School (A)
Thursday, April 27, 2023
4:30pm – 6:30pm Golf (Boys V) – Southwestern High School (A)
5:00pm – 7:00pm Tennis (Girls V) – Owen Valley High School (A)
5:30pm – 9:30pm Track & Field (Co-ed V) – Edgewood/Indian Creek (A)
5:30pm – 7:30pm Baseball (Boys JV) – Owen Valley High School (H)
5:30pm – 7:30pm Softball (Girls V) – Bloomington South HS (A)
7:00pm – 9:00pm Softball (Girls JV) – Bloomington South HS (A)
Saturday, April 29, 2023
11:00am – 1:00pm Baseball (Boys V) – Edinburgh High School (A)
7:00pm-10pm  BCHS Prom