Preschool
Preschool loves to "read" together. Listen closely and you can just hear the imagination jumping off the page!
"This week in PreK we had so much fun participating in spirit week! From Minons to super heros to school pride, these kids sure know how to make everyday extra amazing!"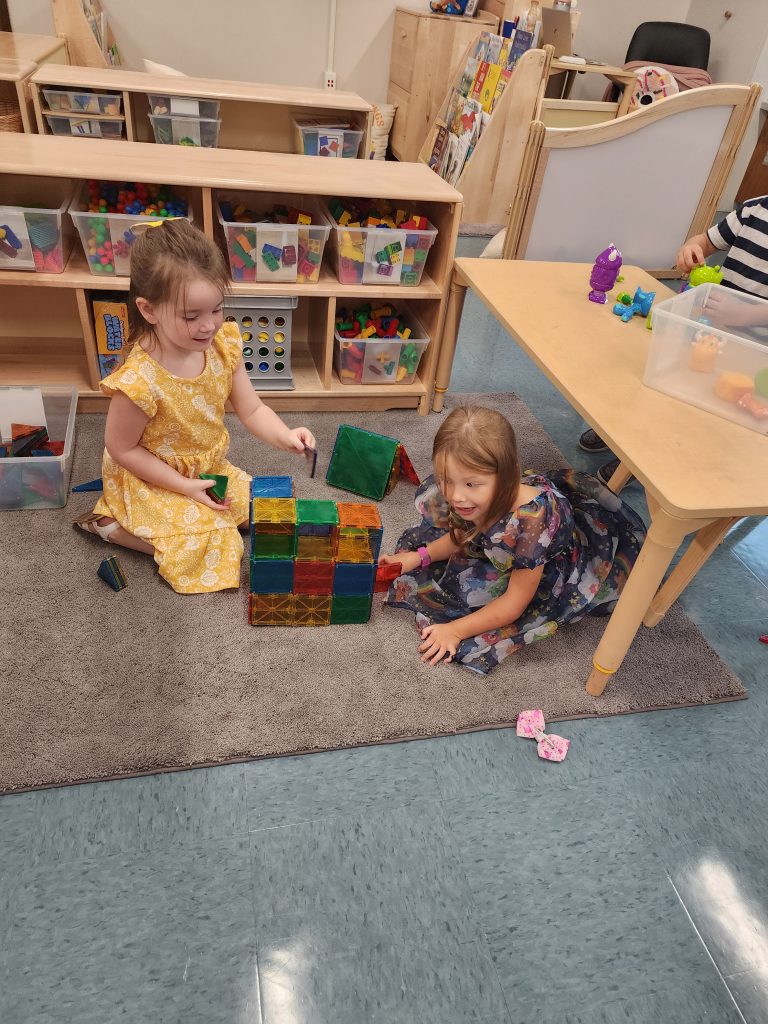 ---
Kindergarten
Wow, what an AMAZING learning week!
We have been learning how to spell and read words from the letters we have been learning during OG lessons. We can spell and write these words: mom, mam, am, and Al. We have also been learning how to scoop the sounds and blend them together to read the words.
During our World of Work learning, we have been participating in RIASEC lessons so we can begin to identify the types of activities that we enjoy doing and connect those activities to possible jobs/careers. This week, we learned about letter R in the RIASEC code. We explored and named different types of careers for people with Realistic interests.
🦺👷‍♂️👮🚓⛹️🏌️
---
1st grade
First graders explored number and counting patterns to 100. We sequenced number cards and worked with partners to identify patterns we noticed. Today we started our interactive math notebook. We color coded numbers on a 120 chart to match the patterns we noticed in our number card activity. We also celebrated school spirit with some Minions!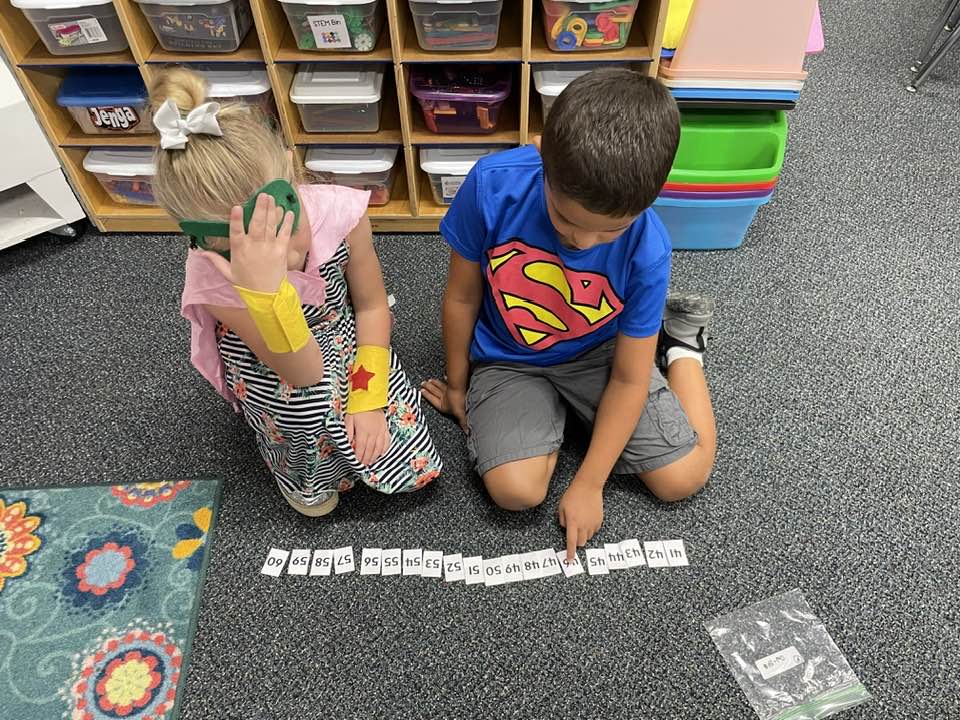 ---
2nd grade
Second grade has been doing amazing things this past week! We had a special guest reader-our own Mrs. Bruner read a story to us. We have been learning about place value and exploring this skill using Base-10 blocks and are getting good at explaining our thinking. We also had a minion and superheroes in our room this week.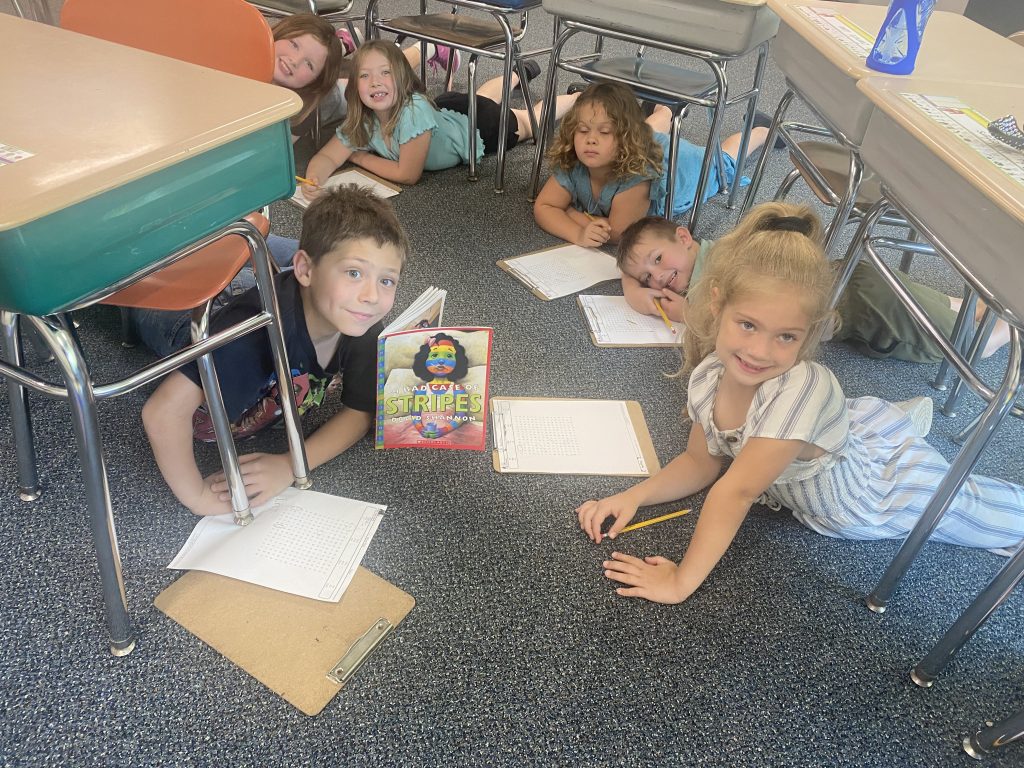 ---
3rd grade
Mrs. Ely's Class: We released another butterfly this week. It was waiting on us when we returned on Tuesday! We finished making our globes in Social Studies. The kids were excited to finally get to take these home! In Math, we are learning and practicing different strategies to help us add fluently within 1,000. The kids have enjoyed spending their Dojo points on fun things! Zaiden bought my chair today! It has been a fun week celebrating homecoming by dressing up and showing our school spirit!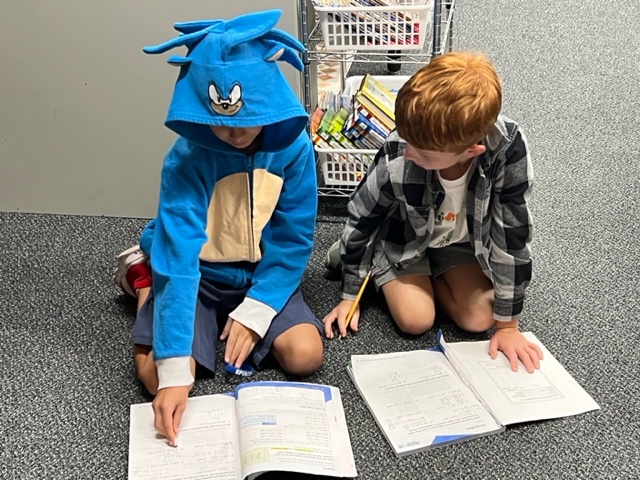 Mrs. Stiles: This week we practiced rounding in math. We learned a new rounding game with cards. In social studies we worked on our Beable posters. We also won the first perfect attendance popcorn party!!!! It's been a great week to be in third grade!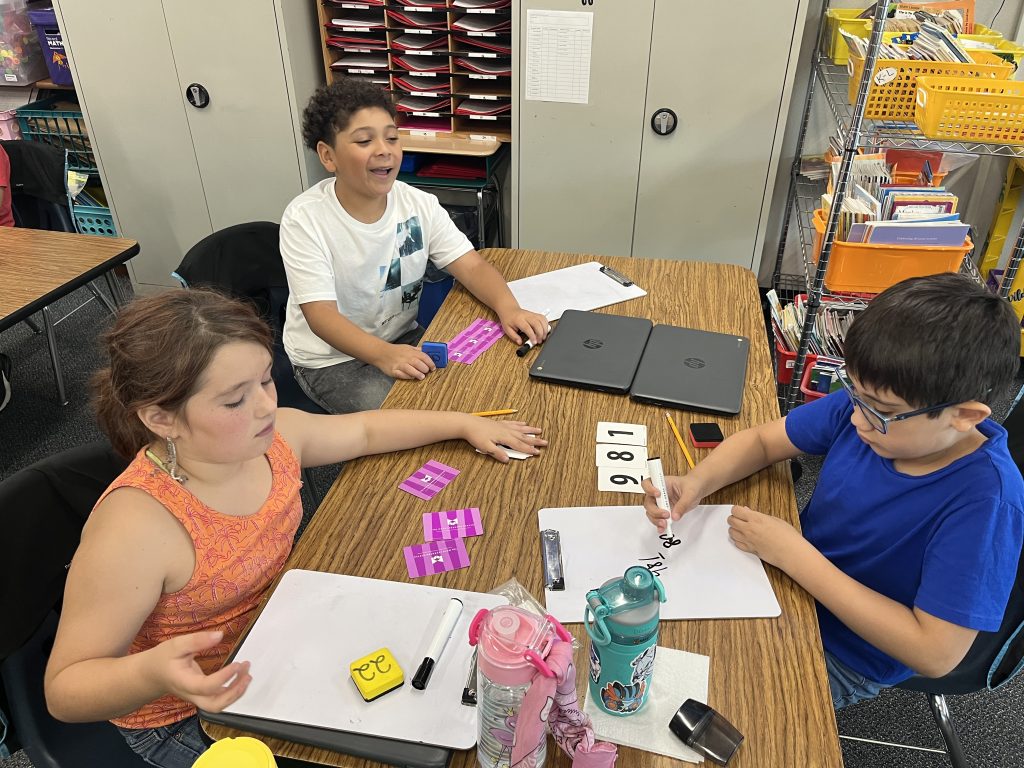 ---
4th grade
4th Grade had fun reviewing continents and oceans playing a Kahoot. We also reviewed hemispheres, latitude, longitude, the Equator, and the Prime Meridian.
We started learning morphemes this week in Morphology. We are learning "un-" and "-s/-es" right now. We are learning the meaning of each morpheme. We are also analyzing words by making word sums (un+happy).
It's been a great week!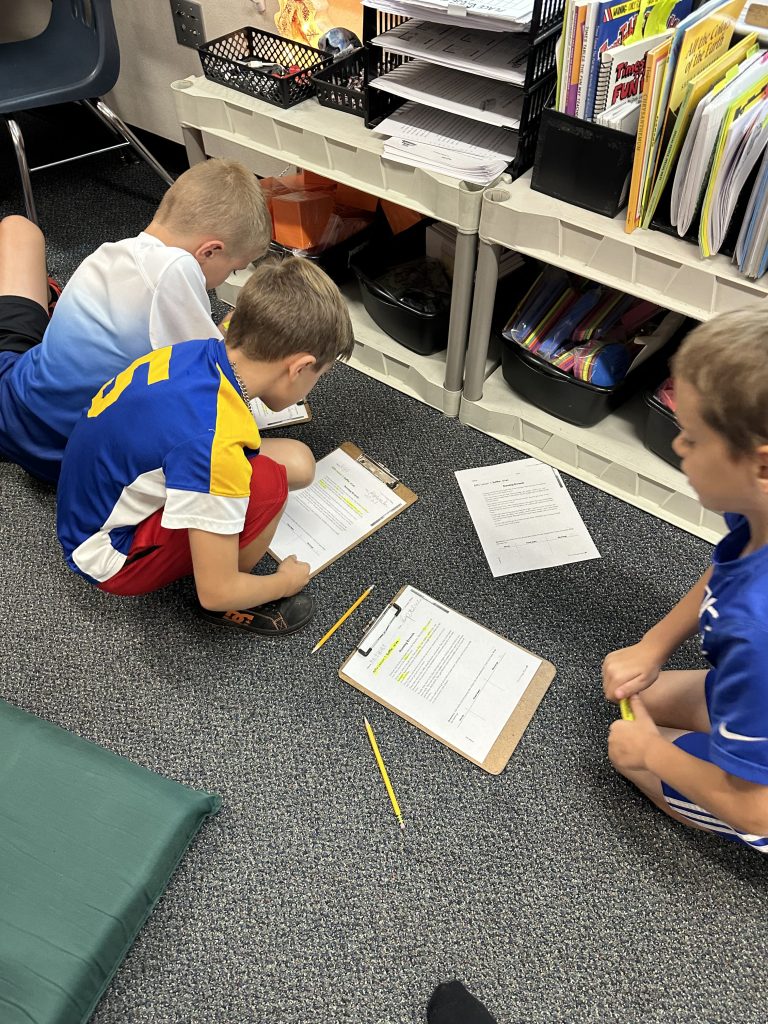 ---
5th grade
Fifth Graders welcomed Labor Day weekend, but are back and hard at work this week. Students are so excited to share their completed timeline of their life with the class! The pictures are just precious! In Math, students worked through a STEM activity by measuring coins on different planets and comparing the decimals. We are wrapping up our unit on place value and we will begin adding and subtracting with decimals next week! Wonder, our novel, has kept us wondering about character traits, and our morphology lessons have students starting to notice prefixes throughout the day in different subjects! YAY! Social Studies projects are starting up – each team has picked a US region and will research and label states, capitals, industries, colleges, largest cities, physical features and more! What a busy week we have had!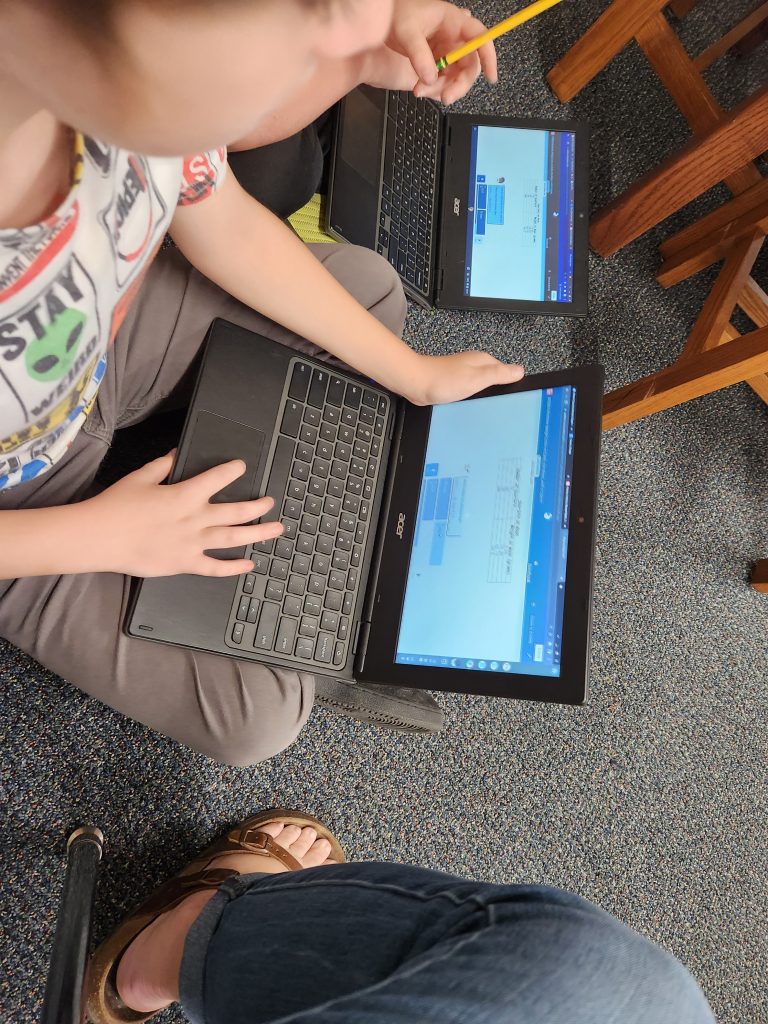 ---
Science
Scientist of the Week: Bryson Hedger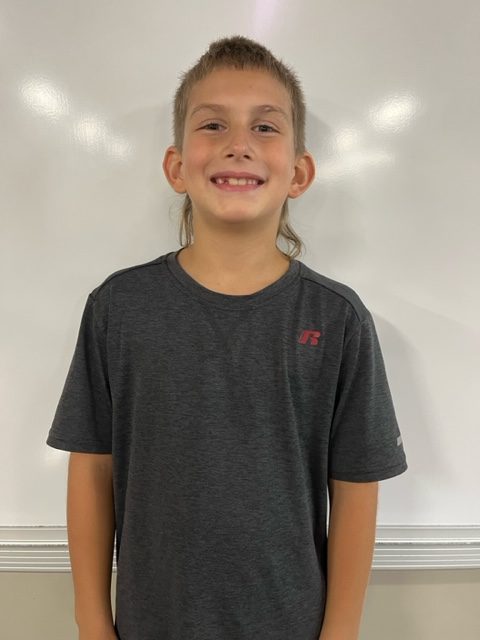 This week in science, first grade took advantage of the beautiful weather and took class outside! The students used either a hand lens or magnifying glass to get a better look at nature. They picked something to draw too!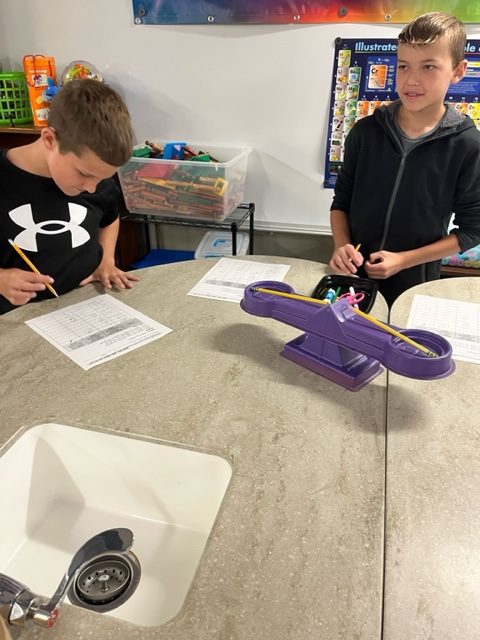 ---
Art
This week in Art class we have been studying LINES a and PATTERNS. Elements and Principles of design.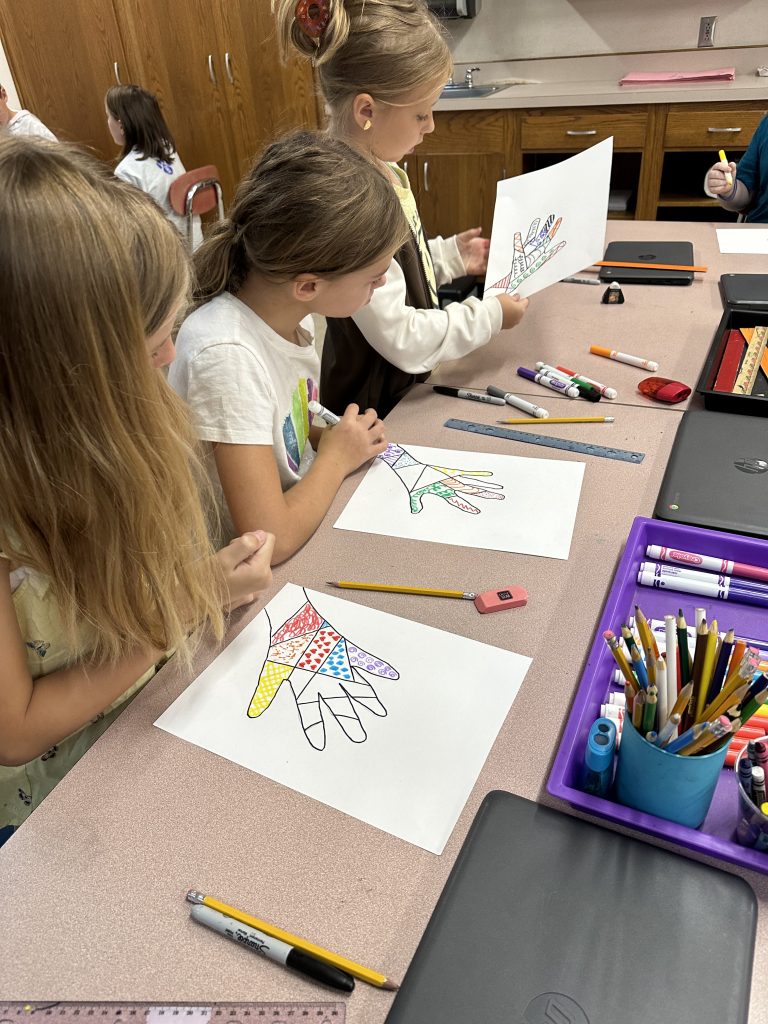 ---
Mrs. Whitcomb – Counseling
Mrs. Stiles' class enjoyed a popcoran party as a reward. They had the best classroom attendance fot he month of August! Great job!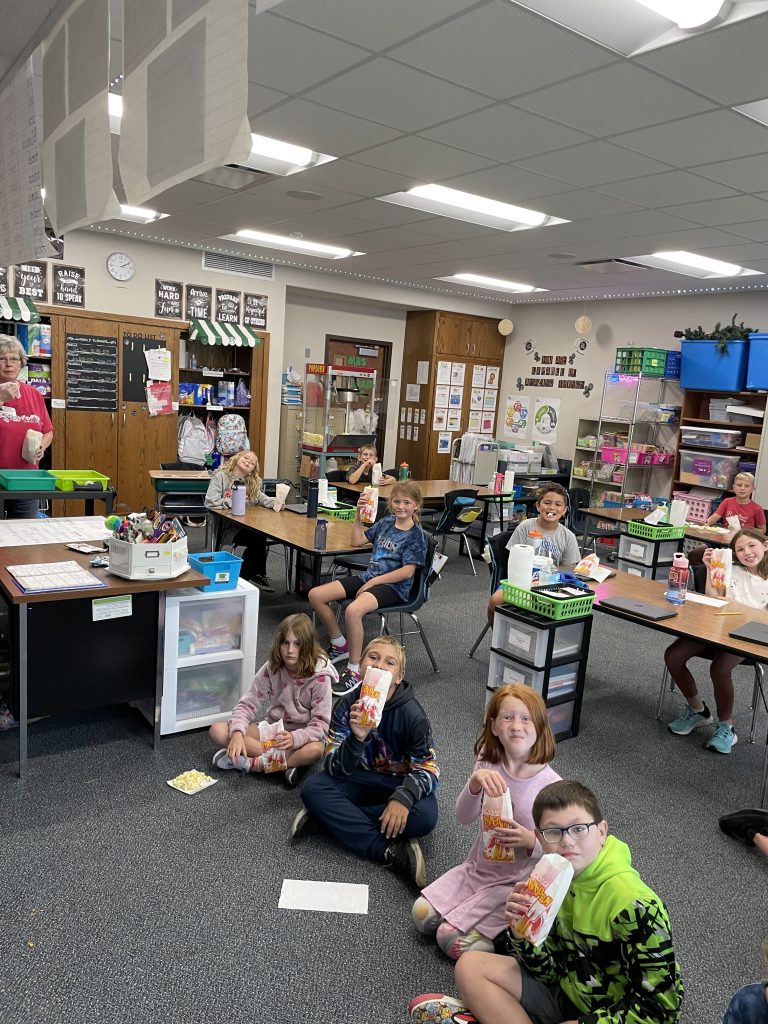 Ambassadors
Newly appointed Student Ambassadors enjoyed their first meeting this week! Together they ate lunch while brainstorming ideas for the and then finished up by hanging a brand new flag in front of our building!