Preschool
This week students have been busy learning all about animals! We've studied animal tracks and made our own footprints then we spent the day working as a Veterinarian assistant where we got to study real animal x-rays and write up our pet reports! It's so fun exploring the world alongside these precious kiddos and watching them learn new things. They sure do make the days fun!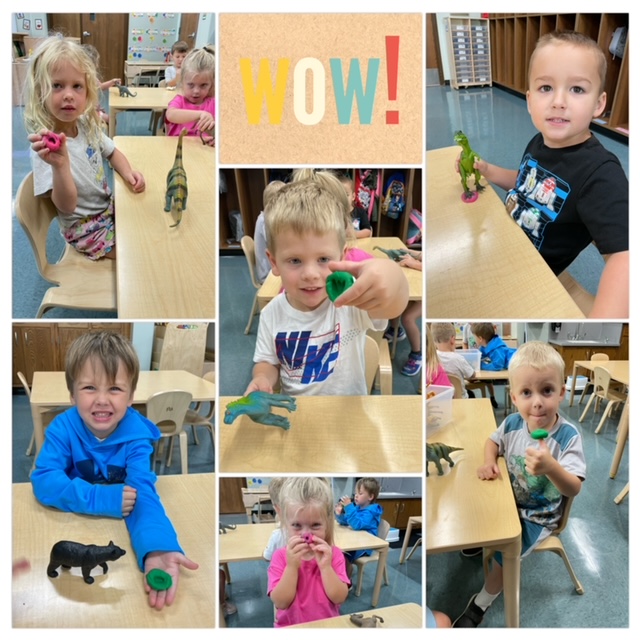 ---
Kindergarten
This week in the World of Work, we continued to learn about letter R in the RIASEC code. We explored and named different types of careers for people with Realistic interests. We named careers that interest us and shared these with the class! We enjoyed being a construction worker for the afternoon in kindergarten. We constructed some amazing structures! Check out the photos from this week!
During show and tell, we enjoyed sharing our Name Show and Tell projects with the class. We are doing such an amazing job naming the letters in our first and last names!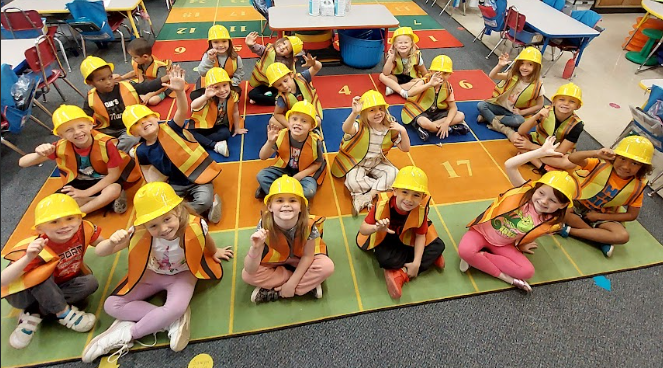 ---
1st grade
First graders had our first author celebration. The writers shared their pattern books with the whole class. The kids did such a nice job listening and paying attention to one another. This is something we are learning about in Second Steps. We even had popsicles. The students earned popsicles because the class as a whole passed 100 iReady lessons at 100% accuracy. In fact, we have already earned 57 more 100 percents. Our next celebration will be a cupcake party!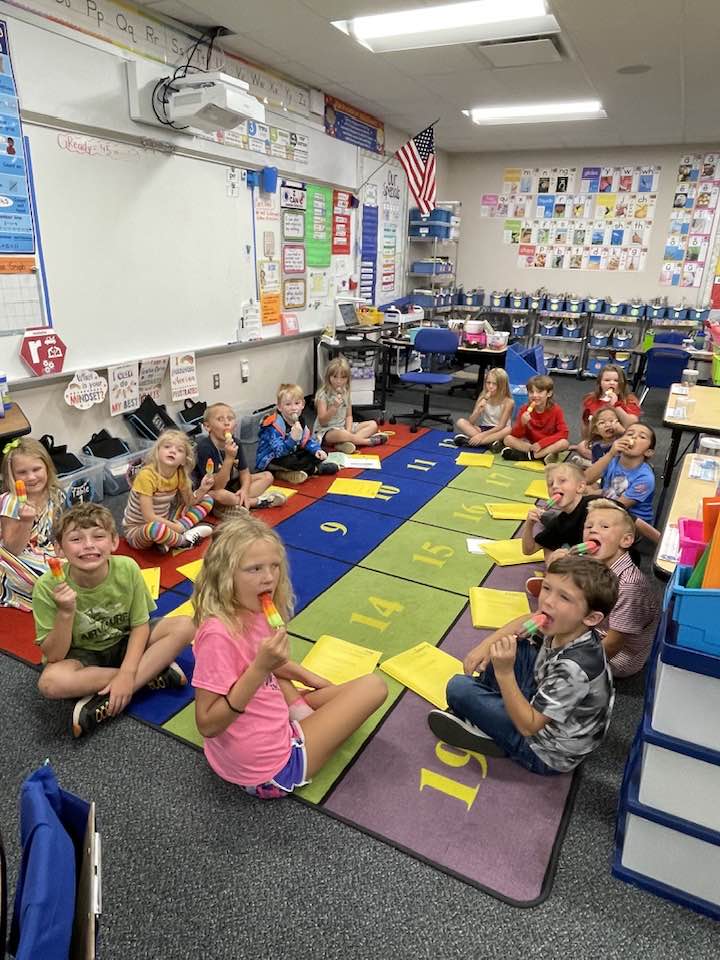 ---
2nd grade
Second grade was very busy this week. We have been working on our small moment/personal narrative writing books, finished our first math unit over place value, and had a special visitor, Miss Martha tell us to amazing stories. 
Jamie Lehman and Gabriel Lehman stopped by to visit Helmsburg today! Jamie is the author and Gabriel is the Illustrator of the children's book Splat/Kitty Calamity!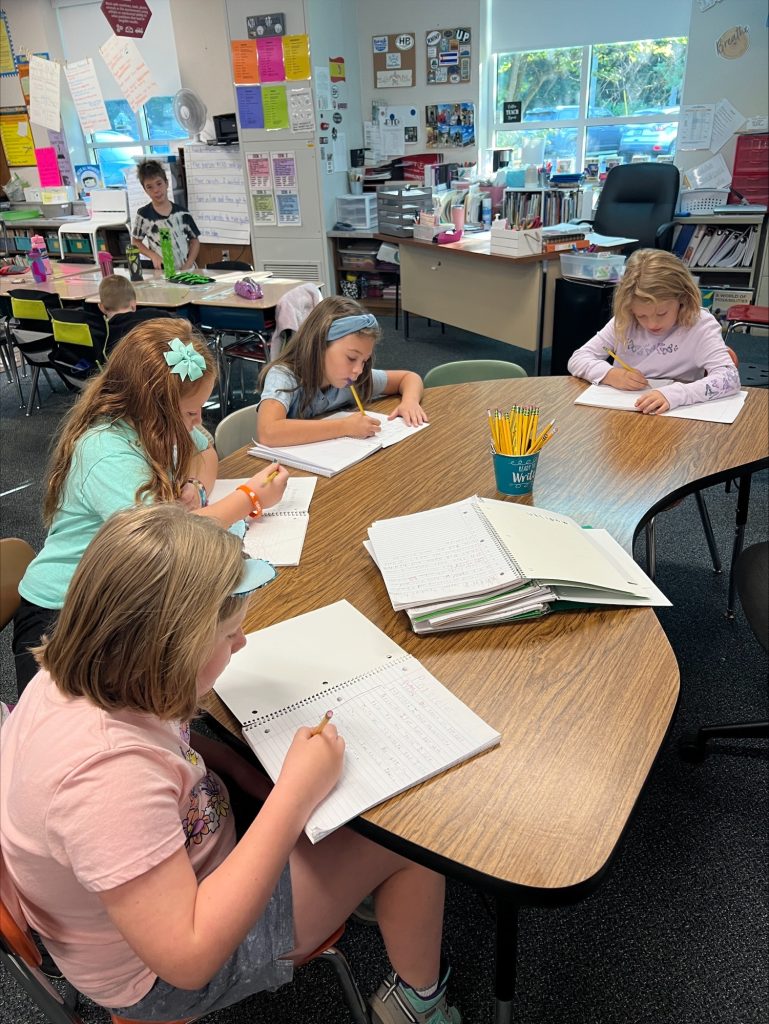 ---
3rd grade
They have been working hard this week in Mrs. Ely's class! We took advantage of the great weather and were able to spend some of our Gym time outside. We are learning to decompose numbers to help us add and subtract. We worked with partners to make words with digraphs. The highlight of our week was enjoying stories from Mrs. Sechler! We love it when she comes in!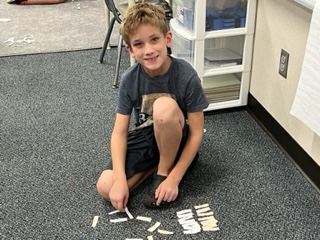 Third graders have worked really hard this week! In writing we are learning to write our stories across boxes. We really enjoyed Mrs. Sechler coming to tell us stories. In reading we are learning about character traits and in math we learning different strategies to add and subtract 3-digit numbers.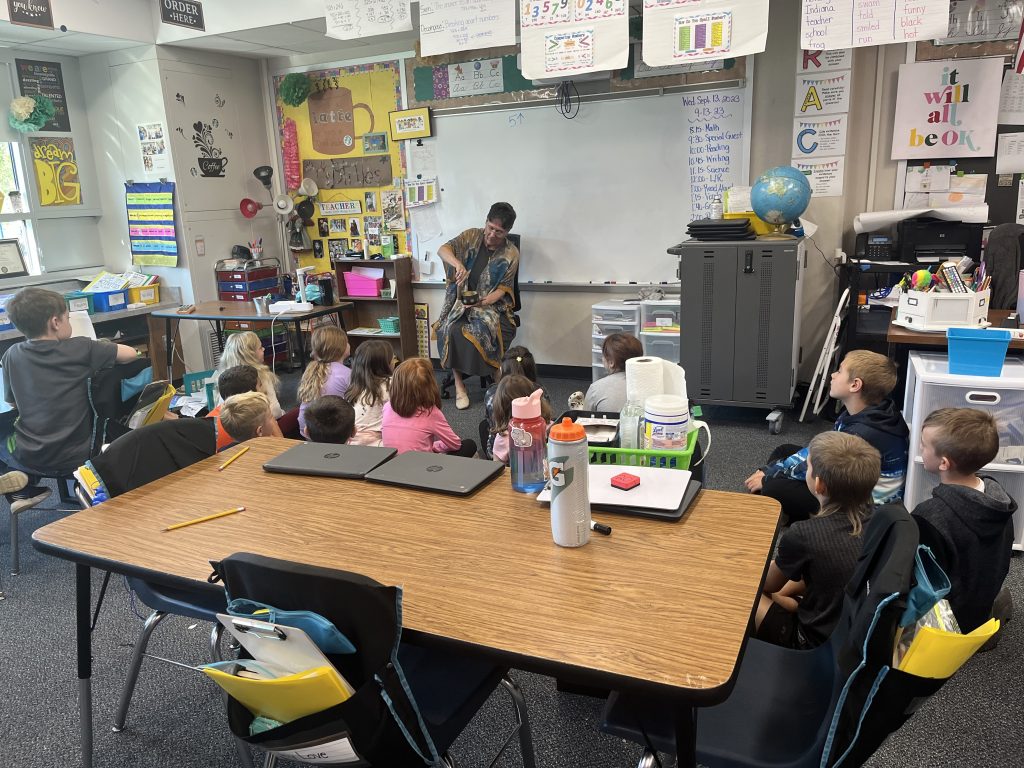 ---
4th grade
4th Grade had a fantastic week! We started the week by watching a video about all the things people with the Realistic theme in their RIASEC code love and enjoy. We made a tally every time we heard something we love and enjoy. Some of us had lots of tallies while others had very few. We are trying to get to know ourselves better and really fine-tune our RIASEC codes.
We spent time learning about choices this week. We learned that we can make choices and decide our paths in life. Often, we want to say we have good luck or bad luck when really we are experiencing the consequences of our actions. We watched videos about rollercoasters and played a coin toss game to help us really understand choices, consequences, and different paths.
We started a new unit in Social Studies, and we are studying the regions of the United States. We love geography, and our minds are popping with curiosity.
Fourth grade is a busy place!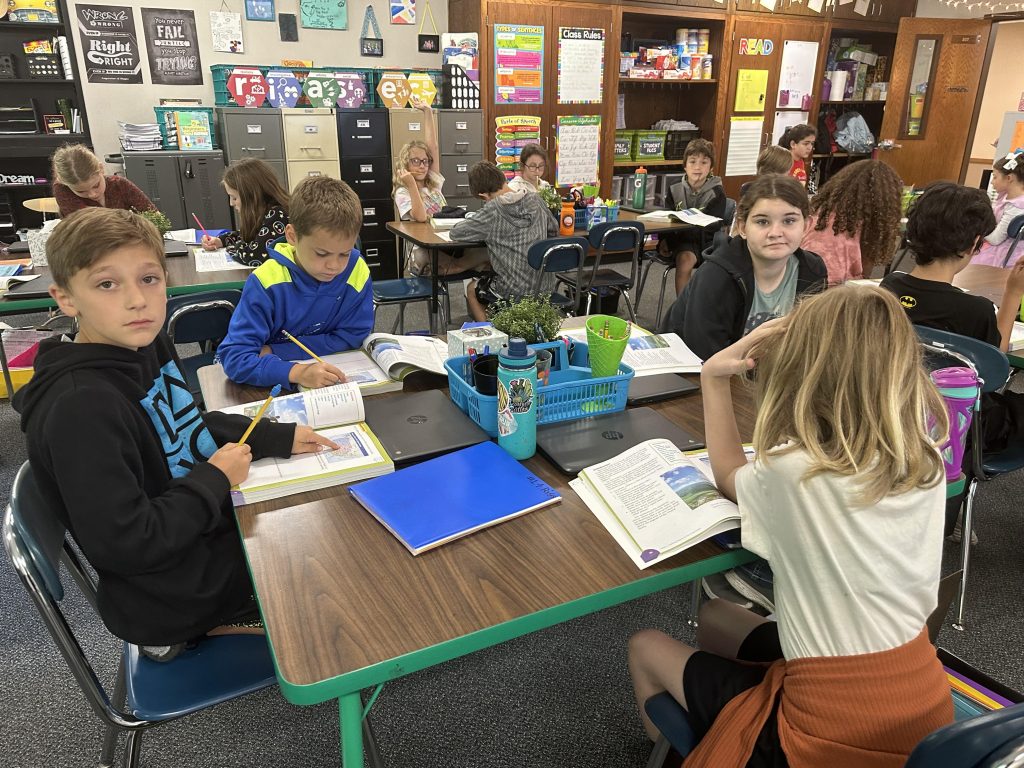 ---
5th grade
Fifth graders had a great week of learning! From suffixes in Morphology to identifying nouns, verbs, prepositions, objects of the prepositions, linking verbs and helping verbs- their Language skills are rocking!  Students presented their timelines this week and love seeing them on the walls around the room. Students will be working on narrowing a topic and writing a personal narrative next week. Reading Wonder has posed so many great discussions and thought provoking debates- it has become a favorite part of the day. In Social Studies, students are finishing up their Regions project and will present on Monday. We can't wait to see the amazing Google slide presentations, and watch as their poster regions fit together to become one huge map on our classroom wall!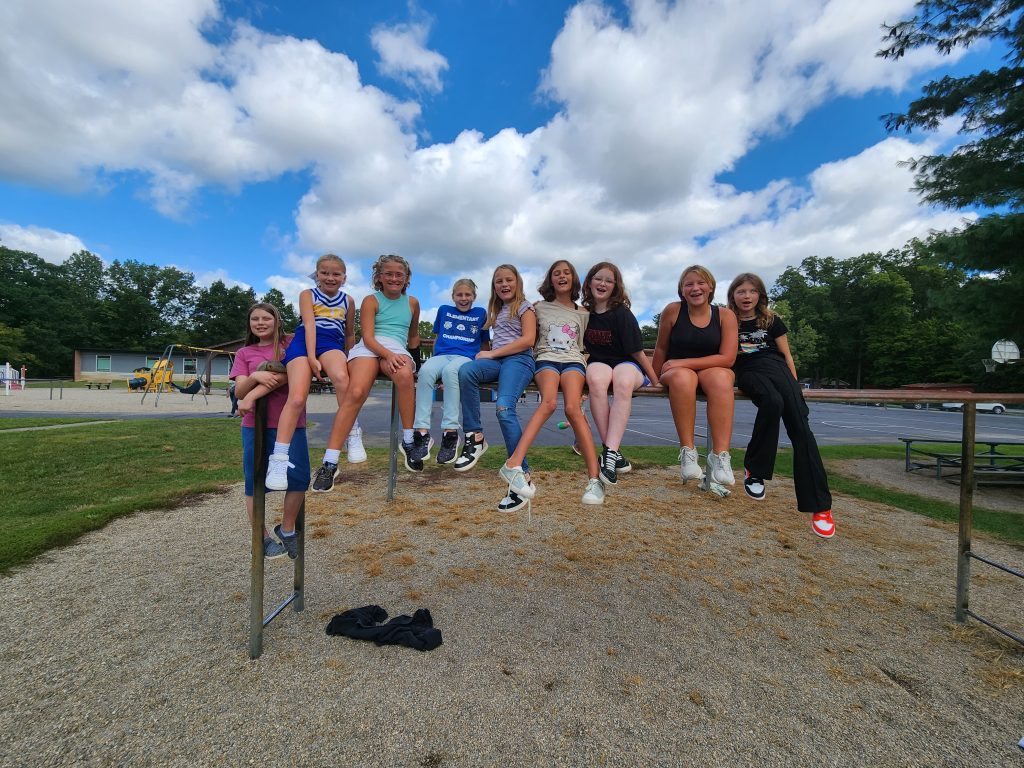 ---
Science
Scientist of the Week: Ayla Hammes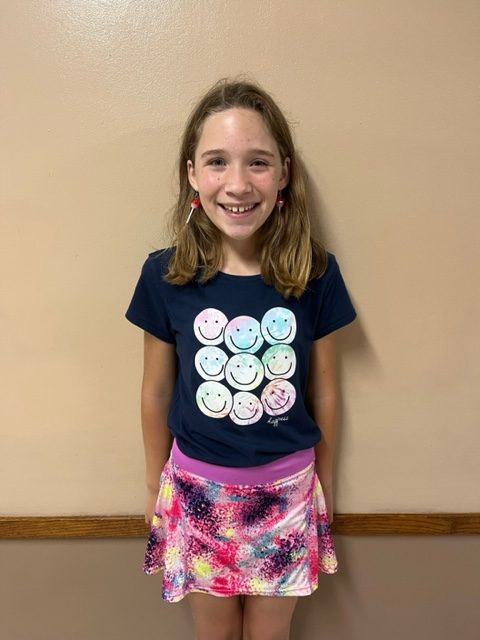 Students in 3rd and 4th grade learned how to measure volume using a graduated cylinder. They were given their graduated cylinders to read and practice with task cards that had different amounts on them. The 4th graders also learned about water displacement and how to determine how much space an object takes up when dropped in water.
Students in 2nd grade learned why some things sink and why others float. Students were given several objects and had to first make predictions whether those objects would sink or float in the water. Students then recorded their results during their experiment.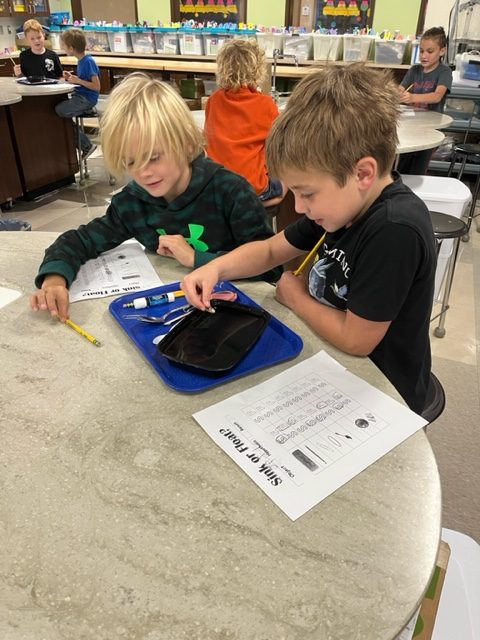 ---
Art
 In Art this week we have been creating owls that show patterns and the 7 elements we study.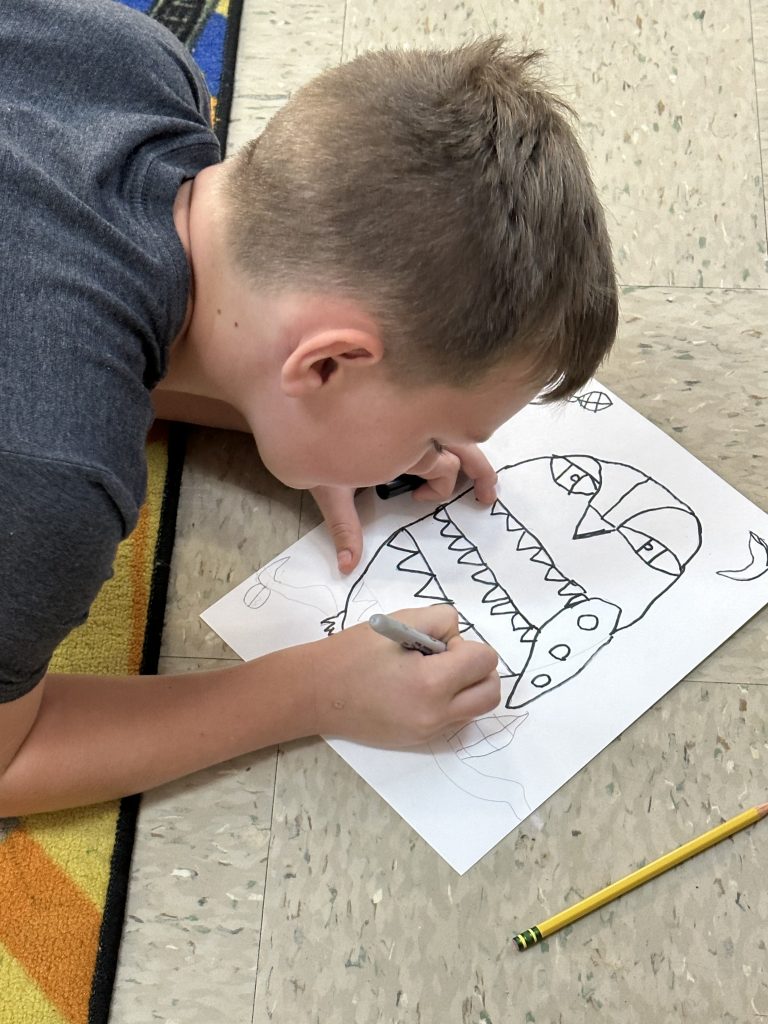 ---