Sprunica Walkathon!
How much more do you think we can earn until our due date? Be sure to get out there this weekend & keep earning to support our school & students!
REMEMBER, 100% of what we earn goes back into our school.
The race is on!!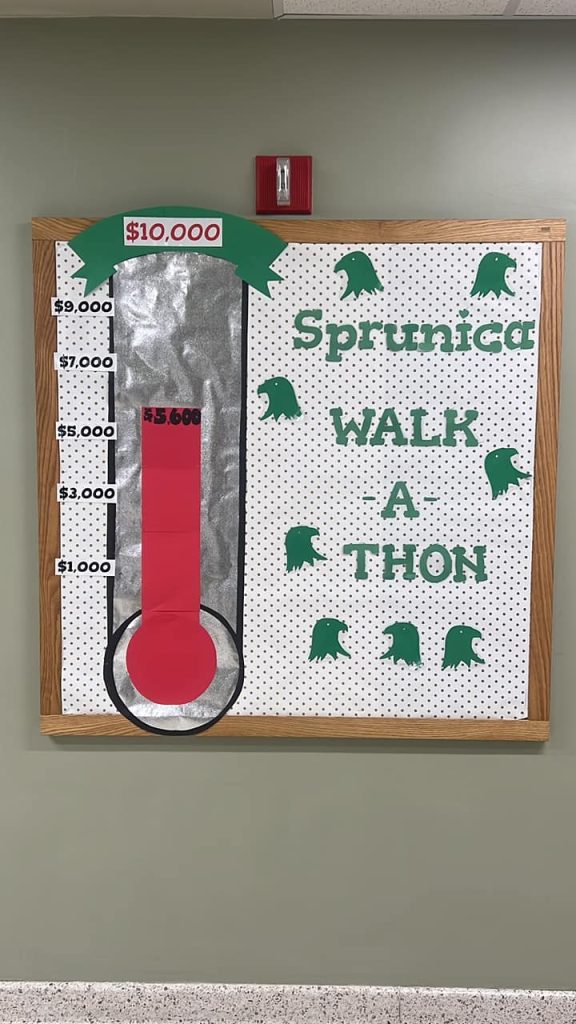 Gym G.I.A.N.T.
Connor Barrett won the Gym G.I.A.N.T. Award for good sportsmanship this week in P.E. Way to go!!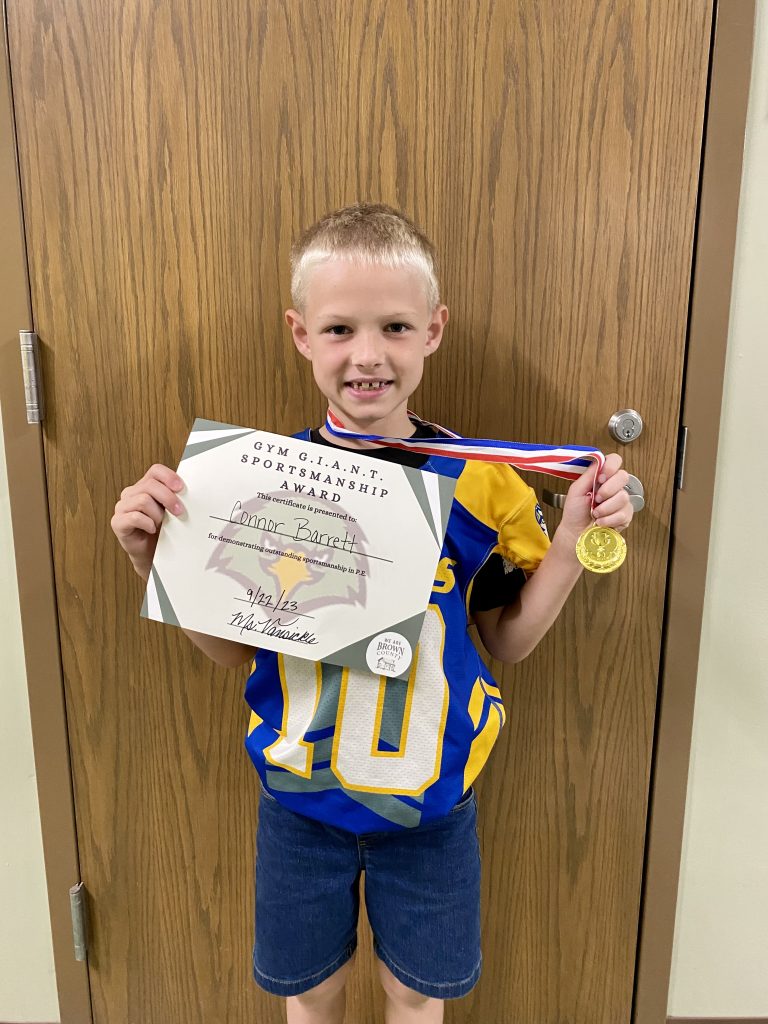 Fourth Grade Visitor
Fourth graders were treated to a presentation by our local DNR officer, Brent Bohbrink. He and Officer Moose came to talk about their interests growing up, their skills, how that led to becoming a DNR officer, and what kinds of training they do together to be successful on the job. We can't thank them enough for their time and service!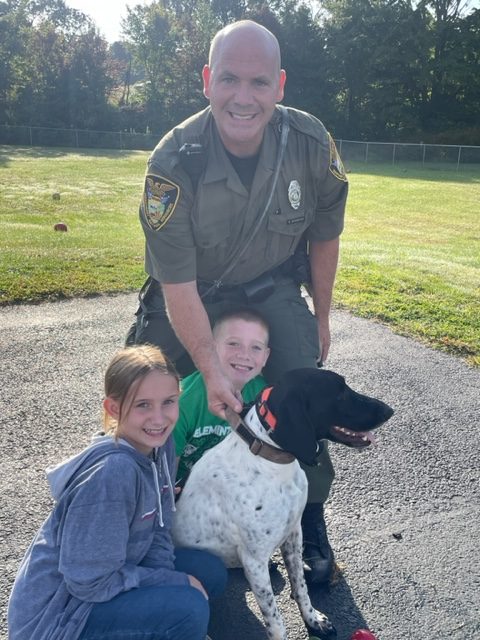 Super Scientist!
This week's super scientist is Owen Southworth! Way to go!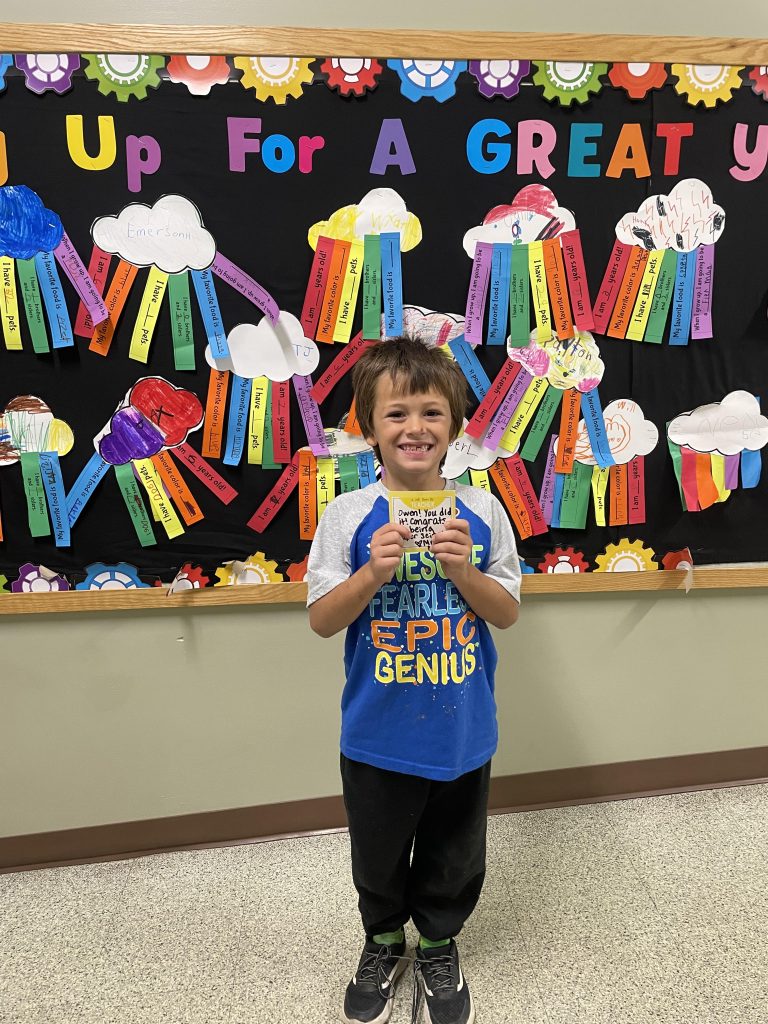 Third Grade
Third graders explored the job of book cover designers. They choose one to emulate and design their own cover for their personal narrative.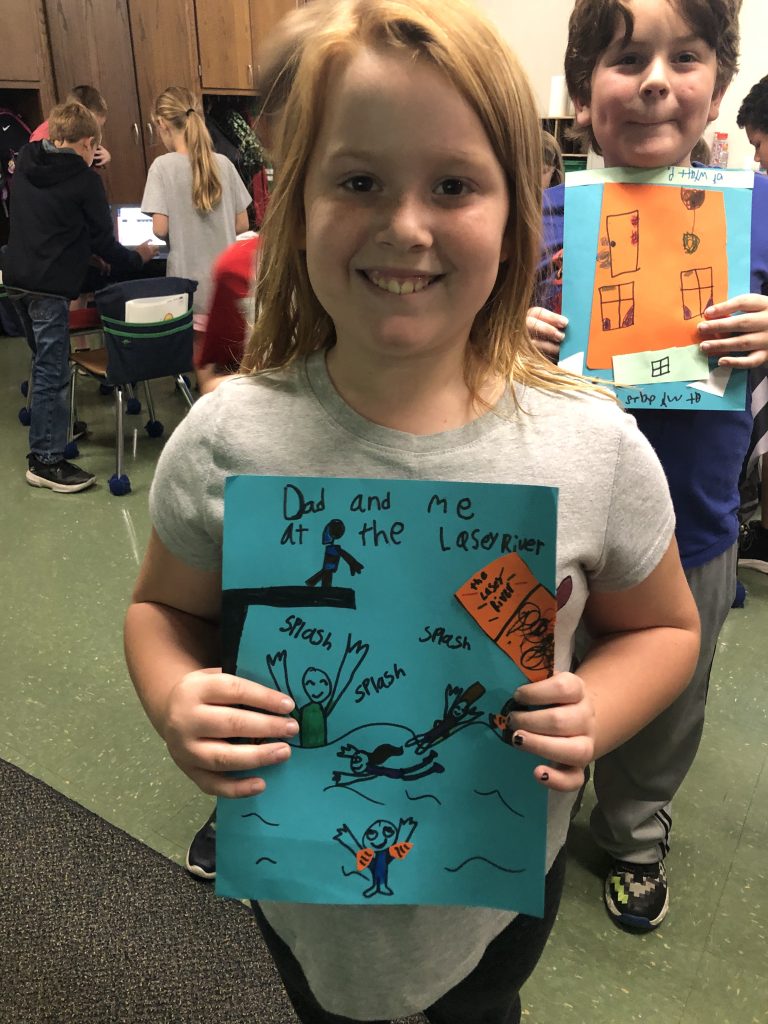 Thank you from Moose!
K9 Moose would like to tell the 2nd grade classes that he enjoyed reading all of the lovely "Thank You" cards he recently received. He would like to thank Sprunica Elementary staff for allowing him the opportunity to showcase his Resource K9 skills to the Sprunica students. This was been enjoyed by both K9 Moose and his Handler, Officer Bohbrink.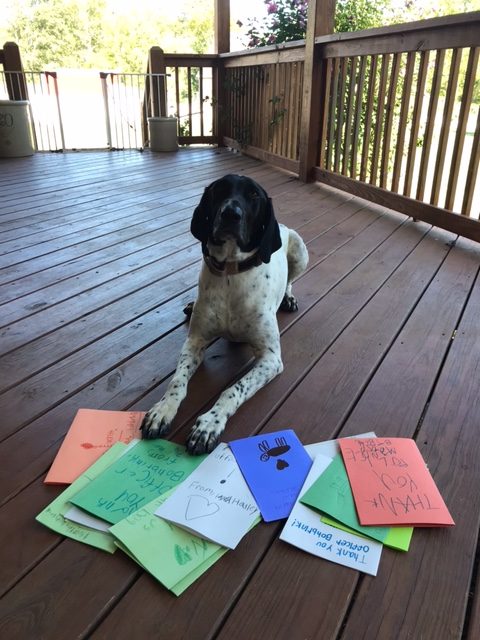 3rd Grade Editors!
Third Grade writers are busy being editors. They are looking closely to see if their partner are following the structure and rules of personal narratives.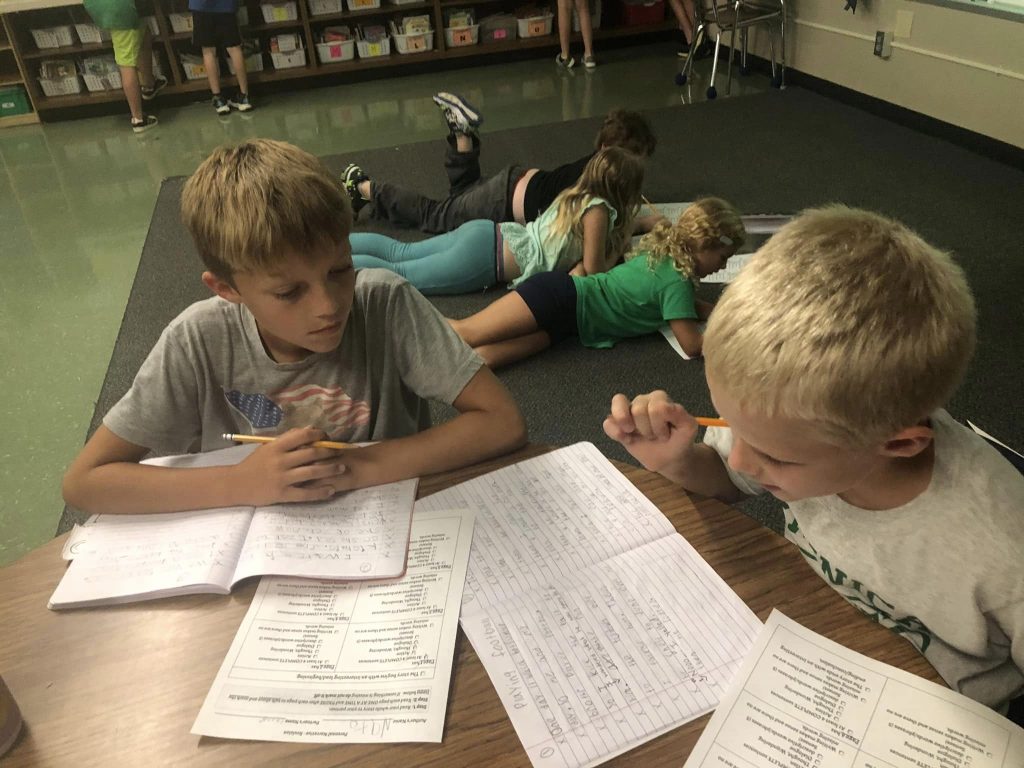 Fun in Kindergarten!
Kindergarten students have enjoyed working in their daily literacy and math/stem rotations!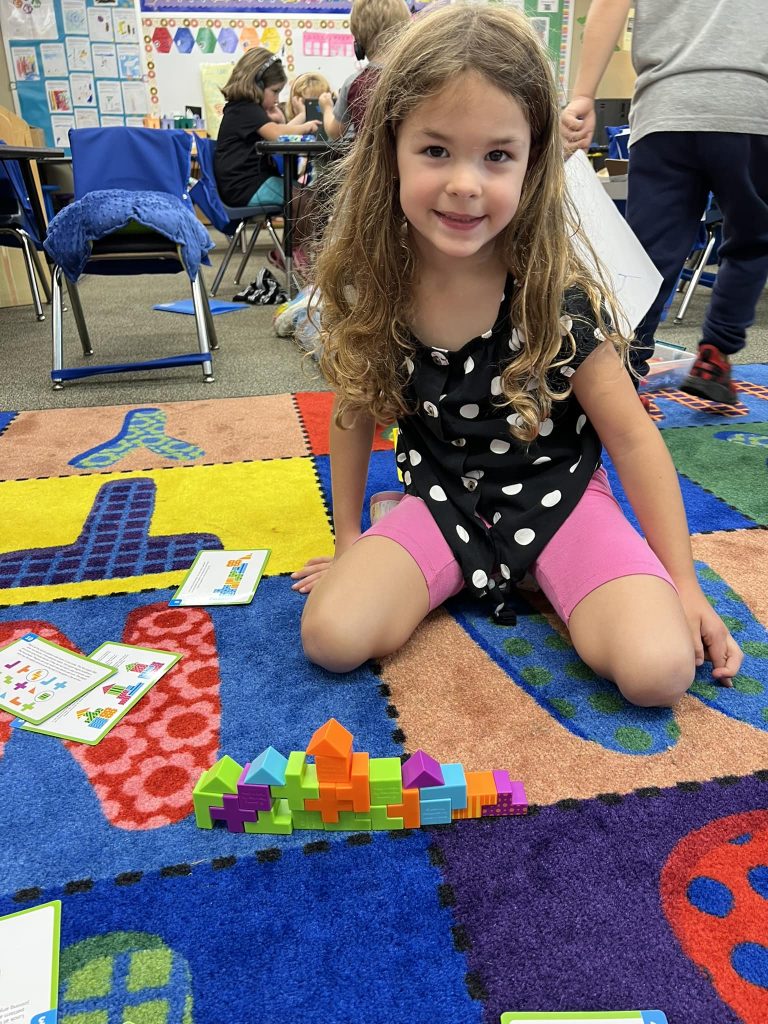 Science
Did you know that our kindergarten scientists are actually engineers?! They have spent TWO STEM classes designing and building their models of a home that the big bad wolf can't blow down, and they did a FANTASTIC job!