News from Around the School:
Ms. Tracy stopped by Essential Skills to help Becca with her Work Based Learning task of the day and to watch Skyla demonstrate a new task she learned.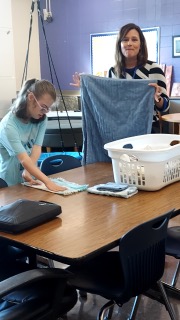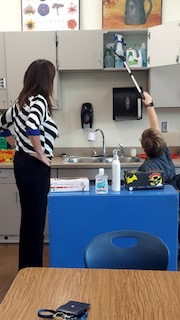 VanNess Headed To Golf Regional!
Senior Lilly VanNess will compete in the golf regional at The Legends Golf Club in Franklin on Saturday morning at 8:30. Good luck Lilly!