Cross Country Champs!
Sprunica swept the Elementary Cross Country meet held on Wednesday! BOTH girls and boys' teams came in first in the county!
For our girls' team:
Lily Elliot came in second place overall for her time of 9:41.08. She had the fastest time out of ALL 4th graders earning a medal.  
The following girls all received ribbons:
Eleanor Harsch (9:42.40)
Kenzie Gibson (9:46.06)
Wrenn Drake (9:58.21)
Lily Still (10:10.02)
Kiya Crandall (10:39.00)
Averi Bohbrink (10:56.07)
Ailee Metsch (11:04.41)
Maya Webb (11:43.77)
Nyah Hooten (12:50.70)

For our boys' team:
Lincoln Adams (8:55.80) came in 3rd place overall, followed by Owen Bohbrink (9:03.40) in 4th, and Deakon Sharp (9:25.40) in 5th. Owen and Daelin received medals for being the fastest in 4th and 5th grade!

The following boys all received ribbons: 
Miles Cornelius ( 10:03.90)
Daelin Spivey (11:27.00)
Special thanks to Erin Webb, Jenise Bohbrink, Jessica Elliott, Ela Robinette, Eddie Webb, & Tyler Drake.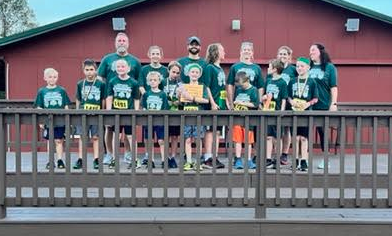 Gym G.I.A.N.T.
Gus Tenbarge won the Gym G.I.A.N.T. Award for good sportsmanship this week in P.E. Way to go!!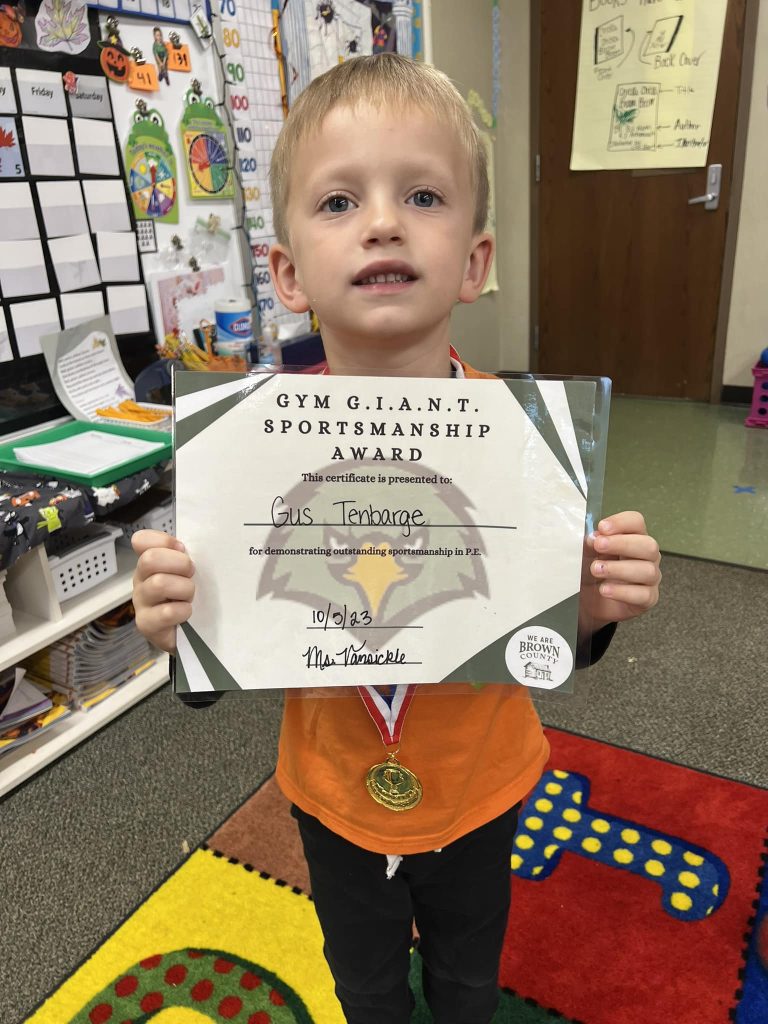 Walkathon Awards!
On Tuesday, students got to attempt to knock Mr. Killinger into the Dunk Tank! They each had three tries. He went into the tank more times than he didn't! We earned the dunk tank because we met our goal!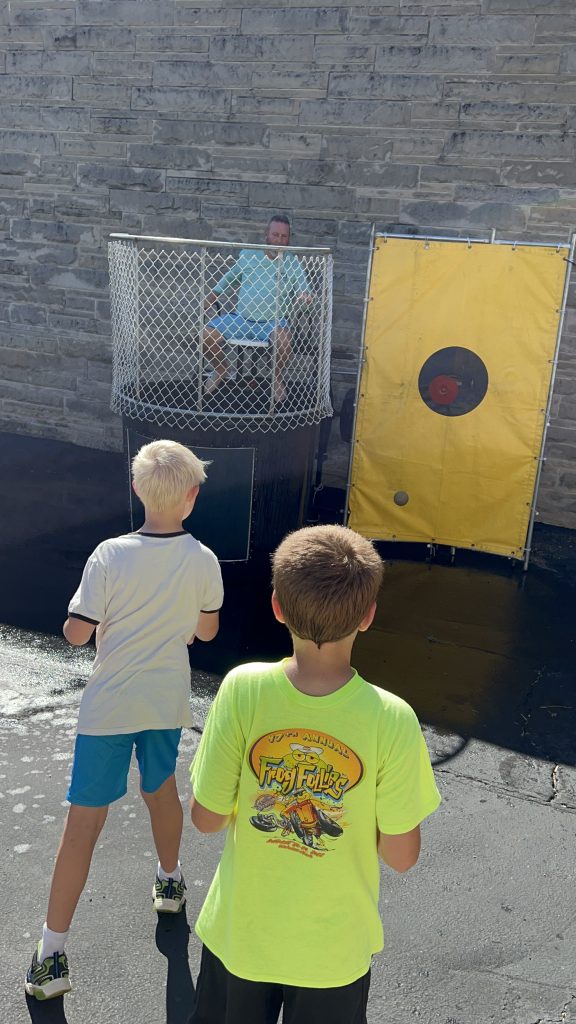 Students who raised 50 dollars or more for our walkathon got to choose a staff member of their choice to eat lunch with! Teachers are scheduling these special lunches over the next month! Cole, Kaden, Aubrey, and Konnor chose Mrs. Hanus!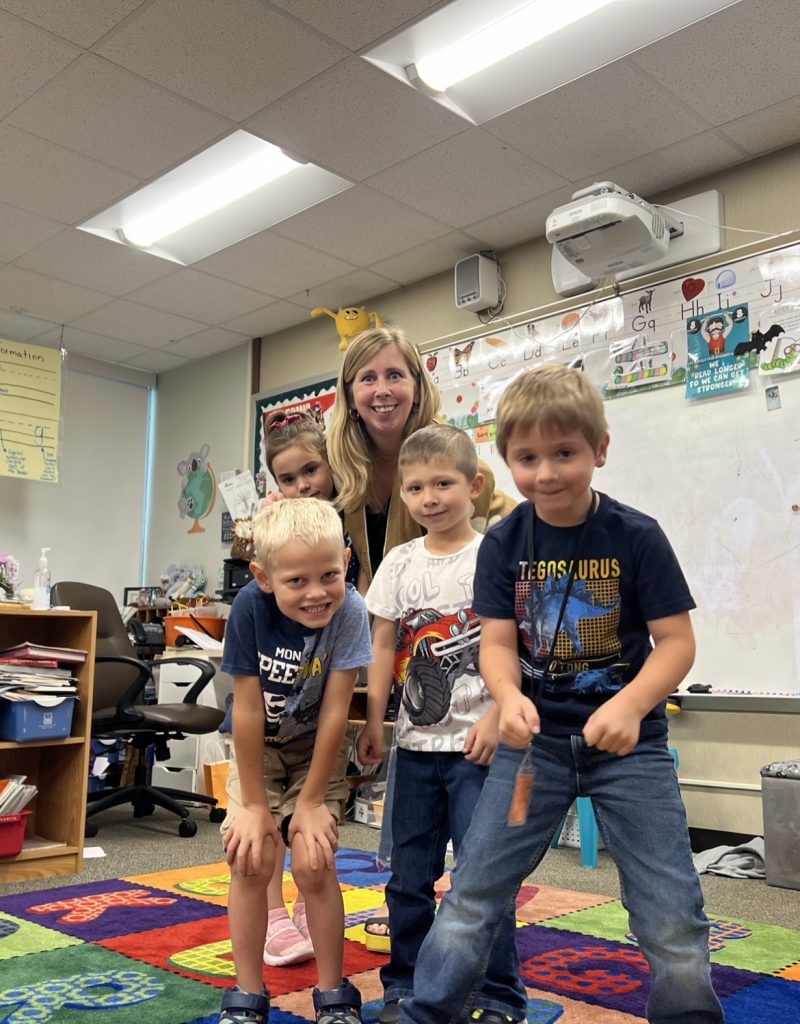 Where's Mr. Killinger?
Search around SES to find Mr. K!! Happy Principals Month to the very best!!