Amazing Things That Happened This Week:
On Tuesday, we had 20 Mr. Killingers and 1 big chicken!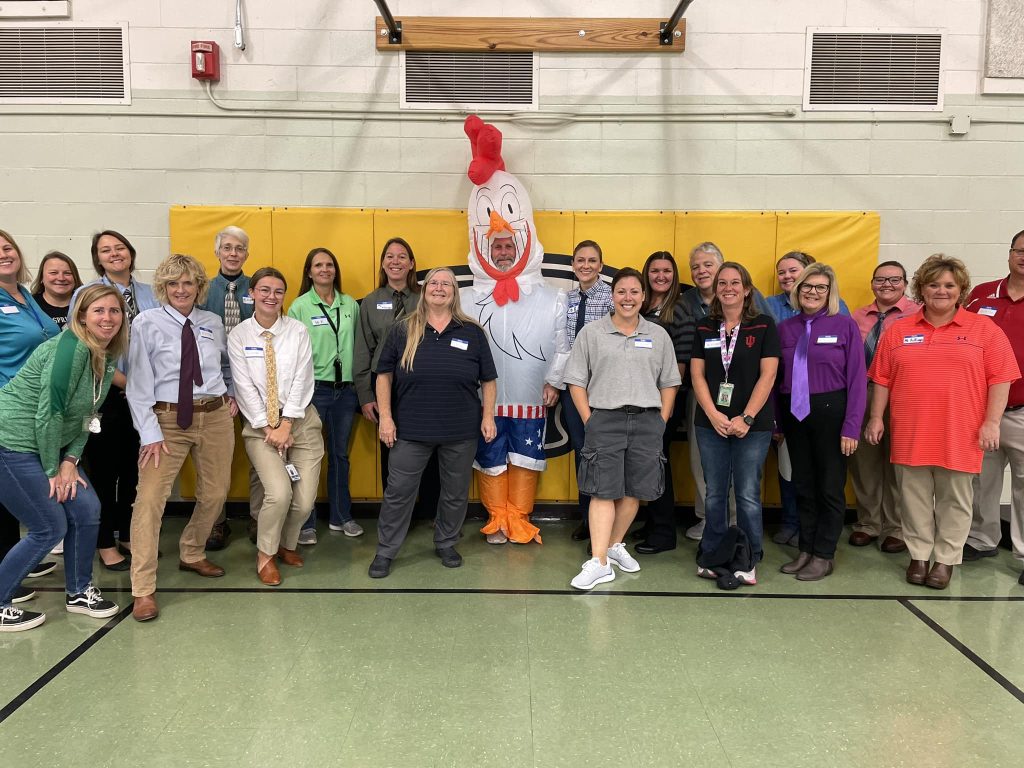 Sprunica had the opportunity to share at October's board meeting regarding STEM certification. Abby Magner and Shane Killinger presented Sprunica's STEM certification website to the board and shared all of the amazing work SES scientists do EVERY day. If asked, most students at Sprunica will tell you that science is one of their favorite subjects! STEM is a pivotal part of our curriculum and we are ecstatic for the IDOE to know how much we value science, technology, engineering, and math.
We are so proud of our students, STEM team members, Mr. Killinger, and Mrs. Magner for all of their hard work in this endeavor.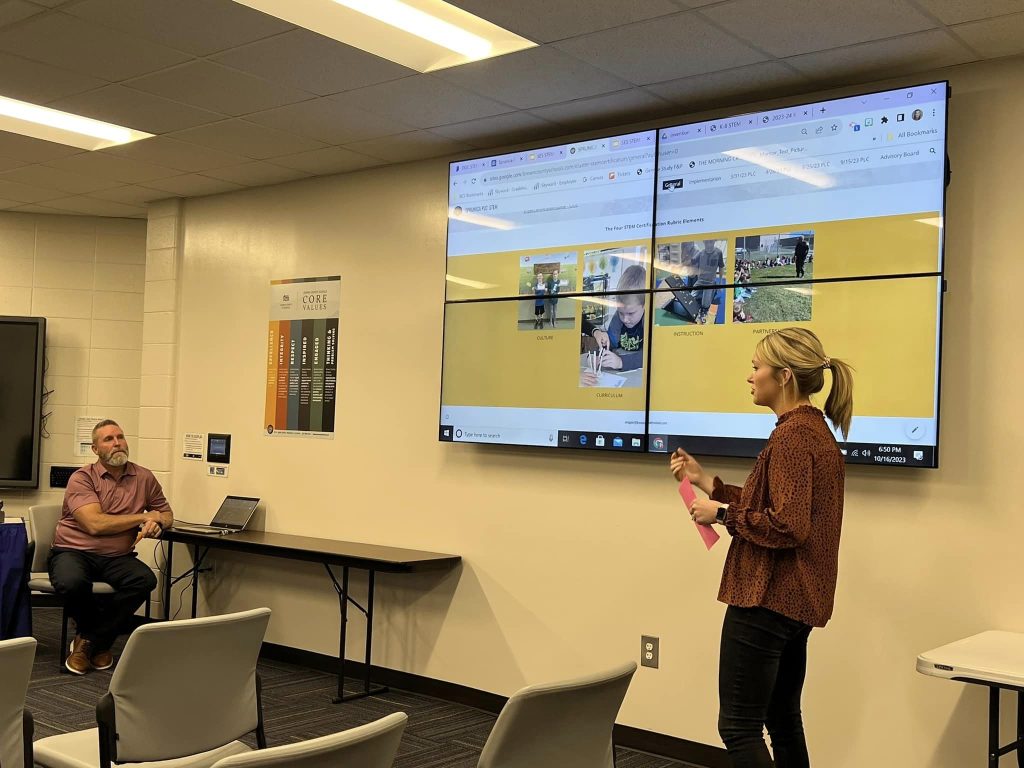 The Rotary Club honored Mr. Taylor & Mrs. Hanus with a certificate, $200 for classroom use, and a gift card for personal use for being named SES Teacher of the Year and BCS Teacher of the Year! Congratulations!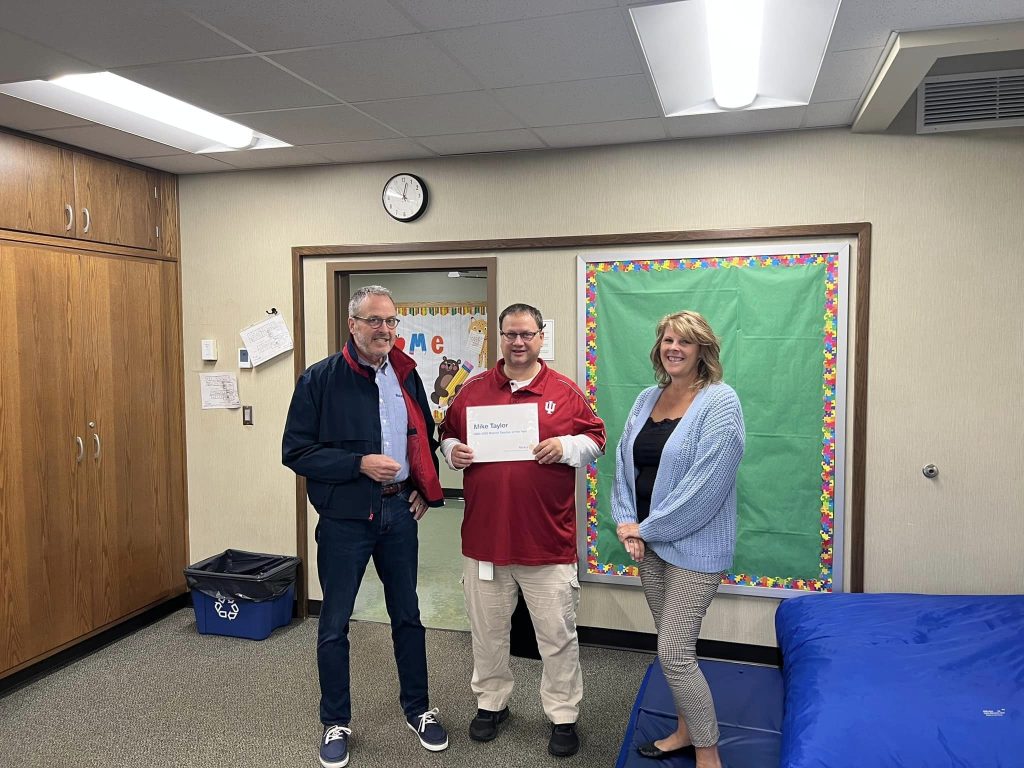 Gym G.I.A.N.T.
Henry Mercer won the Gym G.I.A.N.T. Award for good sportsmanship this week in P.E. Way to go!!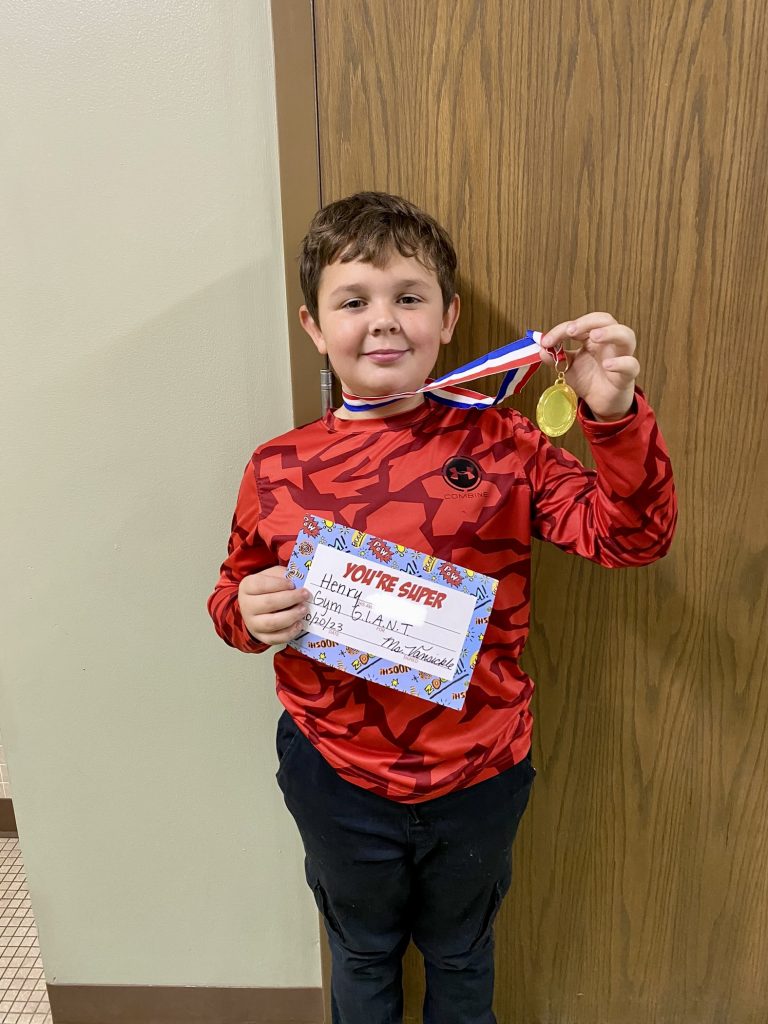 Kindergarten Field Trip
Kindergarten went on a field trip to The Kids Commons Science Museum this week! They participated in an "animal architects" class and had a blast exploring the library!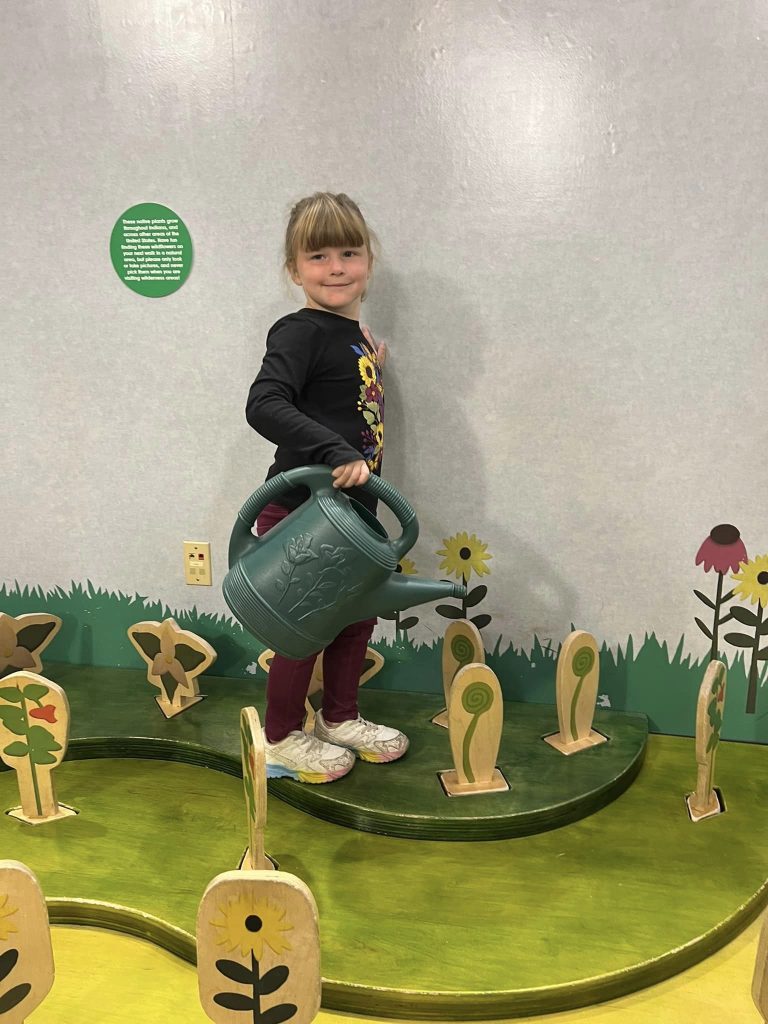 Super Scientist of the Week
This week's Super Scientist is Owen! Owen gives 110% in everything he does. He is a leader, and his behavior is always outstanding! Way to go, Owen!