Preschool
Pre-K had a big week this week celebrating community helpers with visits from mechanic extraordinaire Mr. Stinson and firefighter Mr. Knotts. We also had a lot of fun celebrating Lenora's 5th birthday with a cupcake party!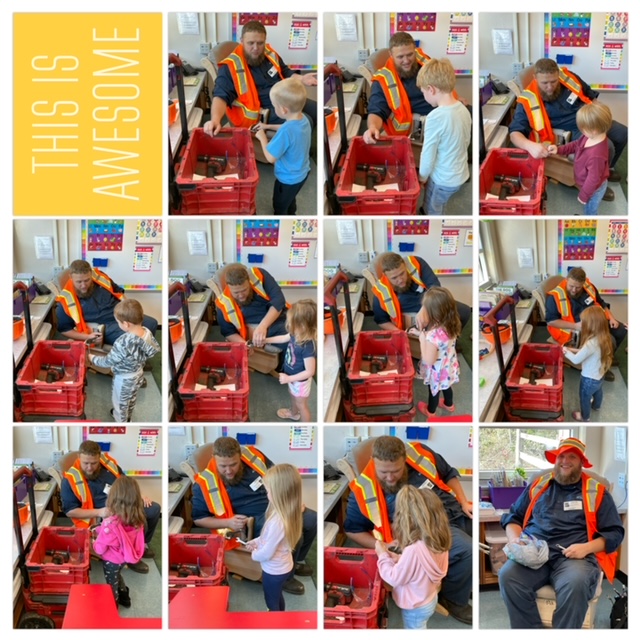 ---
Kindergarten
This week we enjoyed talking in front of our classmates during show and tell. We also enjoyed celebrating our friends at the K-5 Awards Assembly last week. Please check out our class photos!
---
1st grade
First graders explored our RIASEC codes today and completed a pumpkin investigation with our tables. We talked about how measuring how tall, how much it weighs, the circumference, the ribs, and how many seeds it had were all apart of the Investigative code. We filled in a data journal with all of our observations and numbers. Lastly, we did a guided drawing of a pumpkin and created our own design for it. The video also taught us how to shade our pumpkin pictures with oranges, yellows and reds. This week we learned about the A -artistic code for RIASEC. Today, we were all artistic!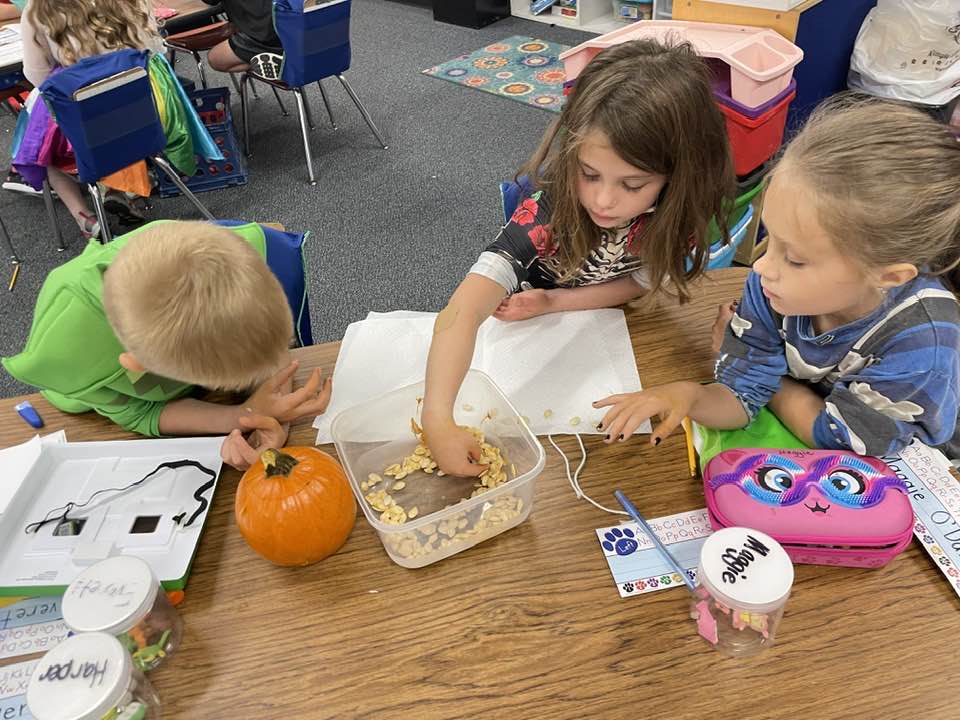 ---
2nd grade
Second graders are moving into the second nine weeks full steam ahead. We are learning so much about how to solve addition and subtraction, word, problems, and writing equations. In writing we are working on our nonfiction/informational books. We are working on a penguin project for this unit. Second graders are learning how to do research on their penguin before starting to write about them. We also took a trip outside to fill our window birdfeeder. We love getting to watch all the different kind of birds that come to our window daily to feed.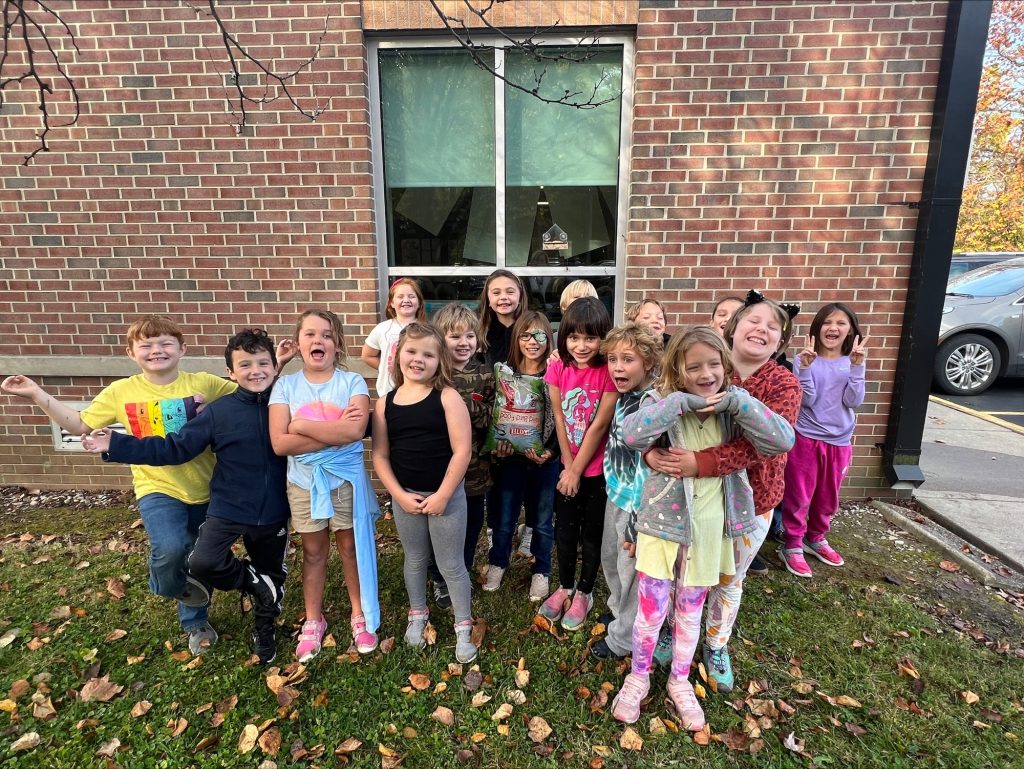 ---
3rd grade
Third graders- costume parade!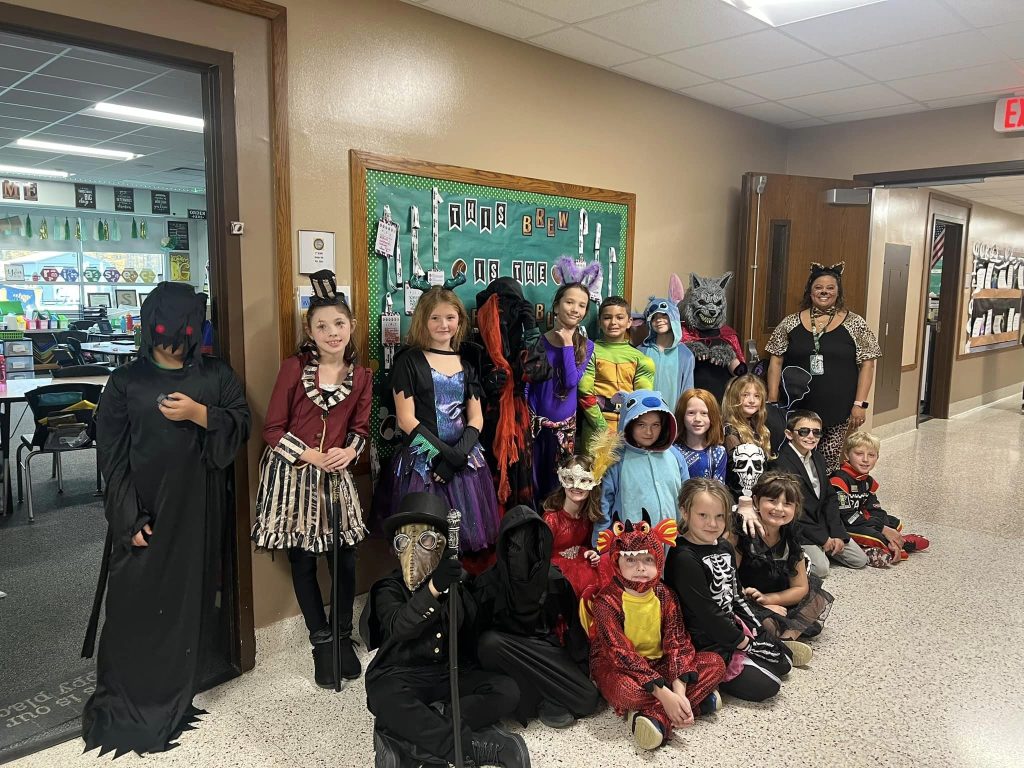 ---
4th grade
4th Grade is learning about the "I" in the RIASEC code. We made paper airplanes, and now we are making throws and recording data. We are then analyzing and evaluating the data to infer why certain planes flew further than others.
We are also learning about poetry, plays, and prose. Groups became experts on different parts of poetry and presented to the rest of the class.
In Morphology, we've been learning lots of prefixes and suffixes, and this week we learned our first Latin base (rupt). Morphology is helping us be stronger spellers AND readers.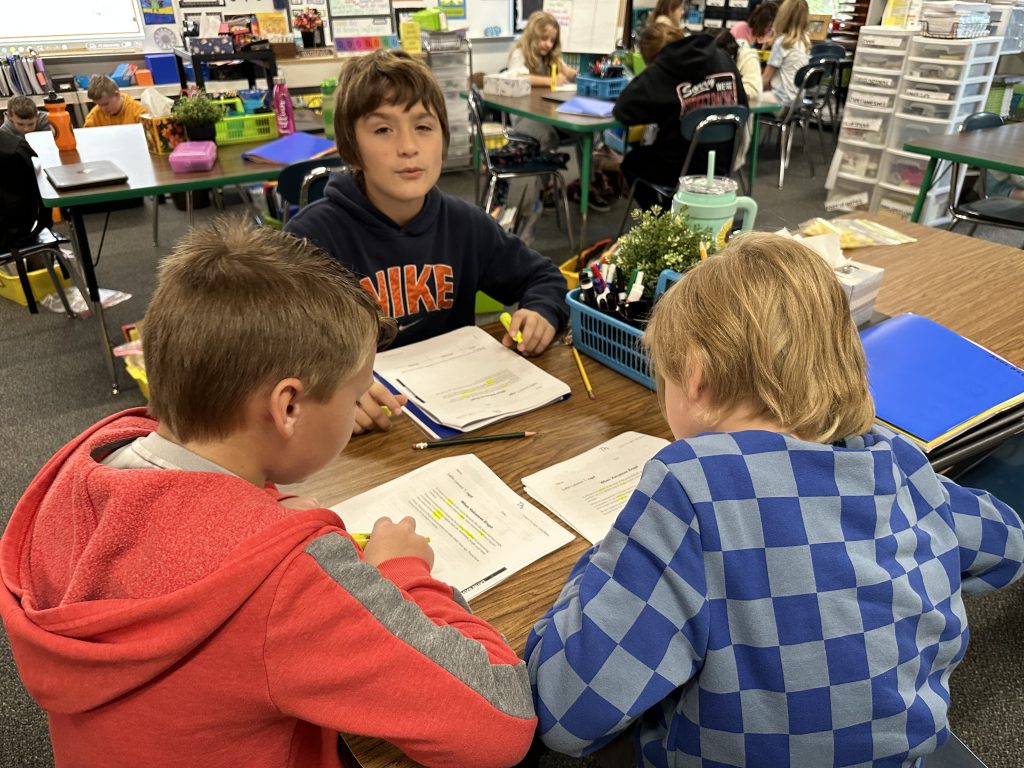 ---
5th grade
Our awesome Fifth Graders did not get spooked by our Student-Led Parent Teacher Conferences! Students did a wonderful job sharing their achievements, RIASEC codes, narratives, projects, goals and some poetry!
In Math, students are conquering the monsters of multiplying multi-digit numbers, powers of 10, and exponents.
In Language Arts, students are learning Greek root words, prefixes and suffixes and are putting them all together to make SCARY big words! Students have memorized the poem, "Little Orphant Annie," and they will haunt the elementary school on Halloween as they recite it to the younger students.
In Social Studies, students are working in groups to construct dwellings of Native American tribes from different regions of the U.S. They will present these next Friday. Students are just batty about this project!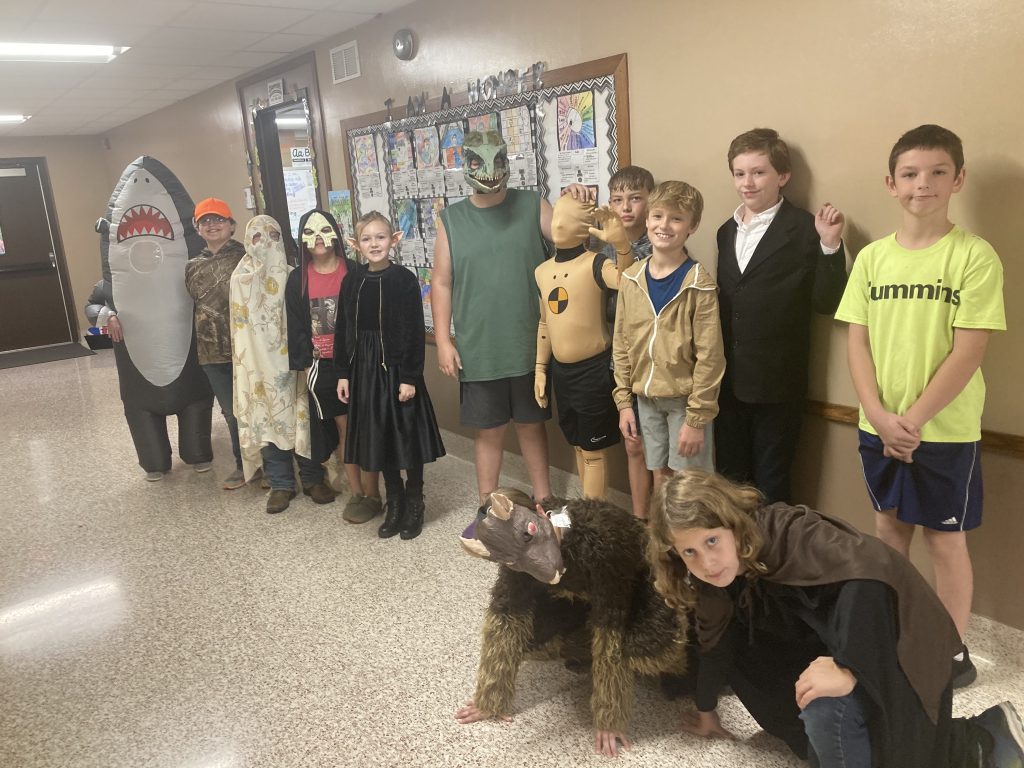 ---
Science
Scientist of the Week:  Analeigh O'Quinn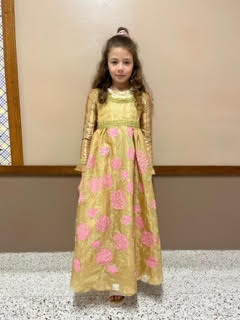 This week in science:
Fifth grade students performed a hands-on investigation with live worms. Students discovered the critical role earthworms play in decomposing dead material and releasing nutrients into the soil. During a two-part activity, Ask a Worm, students observed earthworms and then designed their own "fair test" investigations of earthworm behavior. Students first made close observations of worms. Then, students conducted a simple experiment with multiple trials to figure out if worms prefer dry or wet areas.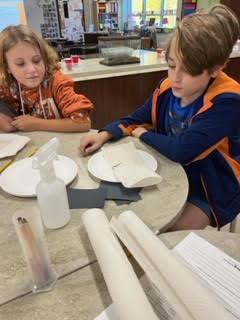 Fourth grade students investigated how differences in lava types explain differences in the shape and eruption patterns among volcanoes. In the activity, Bubble Trouble, students compared two different types of "lava" — thin and thick. They used this information to figure out why volcanoes have different shapes and how the type of lava explains why some volcanoes explode.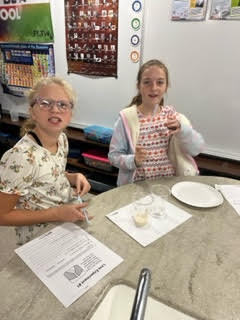 Third grade students learned about how fossil dinosaur tracks reveal how quickly a dinosaur was running. In the activity, Outrunning CeeLo, students figured out if they could have won a race with a dinosaur that was just their size. To determine the winner, students will compare the length of their running steps with the dinosaur's steps.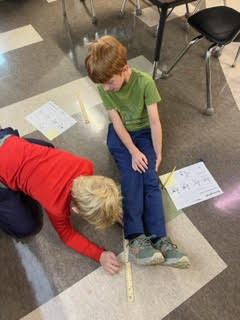 Second, first, and kindergarten students all learned about pumpkins. They made models of a pumpkin labeling their parts. Students also made a book of a pumpkin life cycle.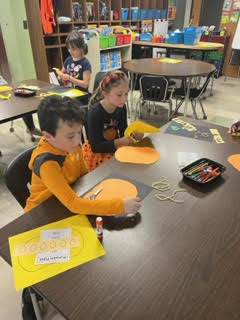 PE
This week in PE we celebrated the 50th day of school! We enjoyed some popular 50's pastimes like; bowling, hula hoops, jump rope and dancing to classic 50's music!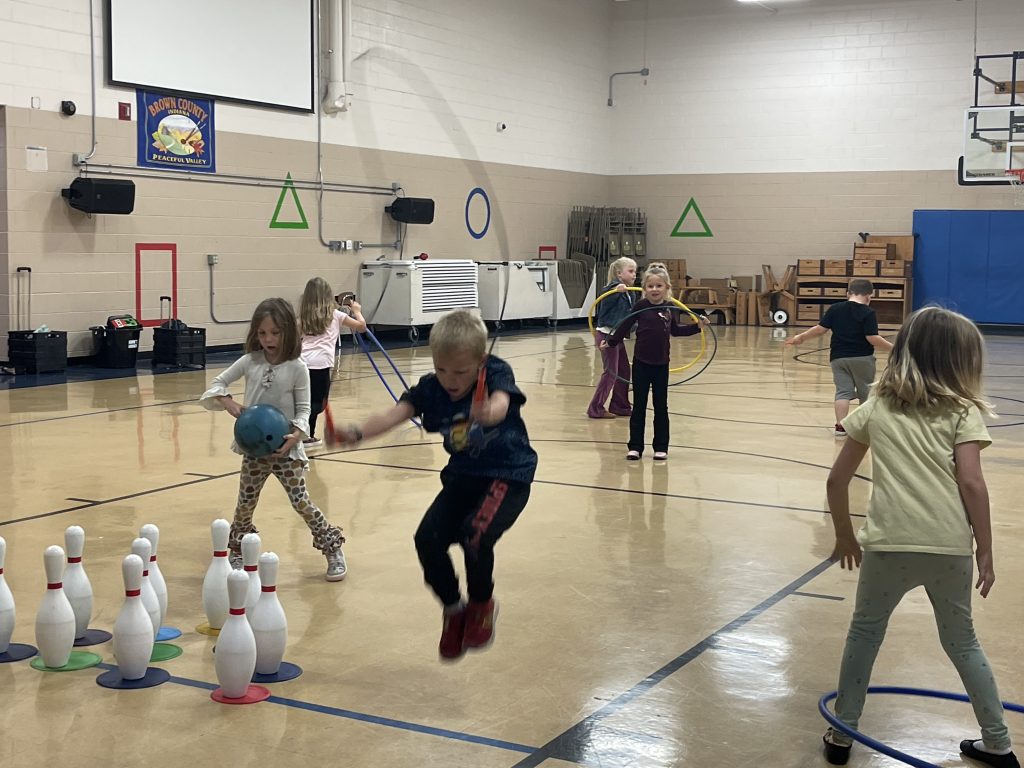 Speech
Great things are POPPING UP in speech therapy!  This week students practiced their speech sounds in sentences while playing Pop Up Pirate!  They did a great job!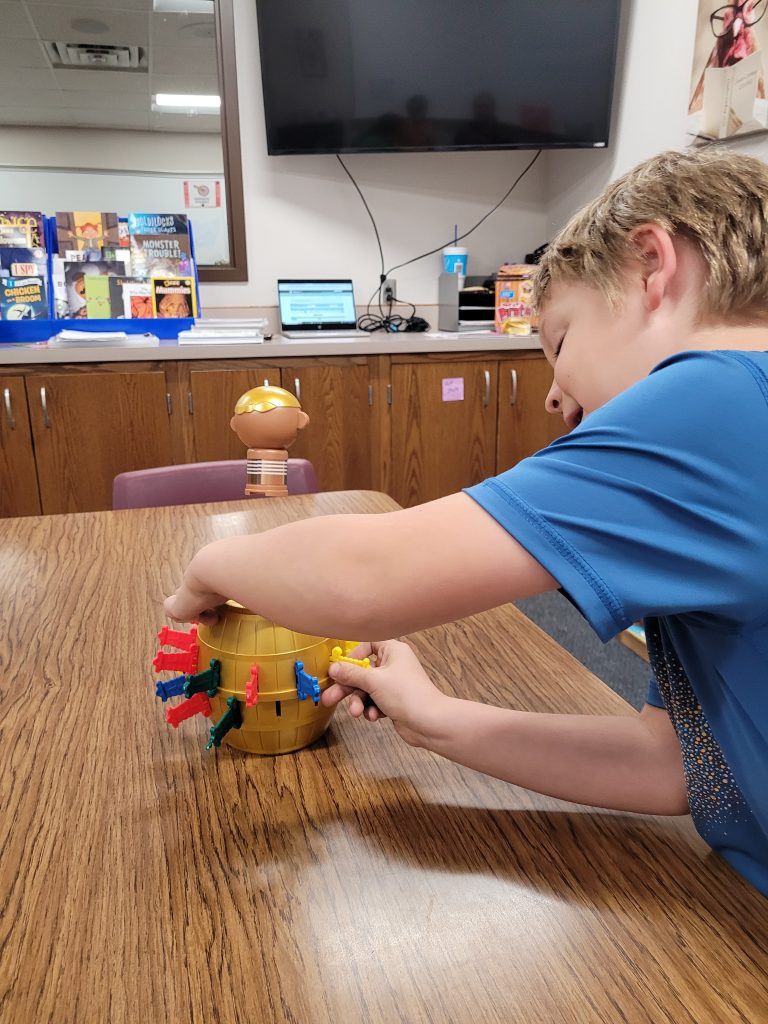 ---