Preschool
Prek is loving the beautiful weather!
---
Kindergarten
The Kindergarten kiddos hit the STEM lab and got their creative juices flowing to build their own toys out of recycled materials to celebrate reaching their 1000 book class reading goal. They had a blast and did an amazing job!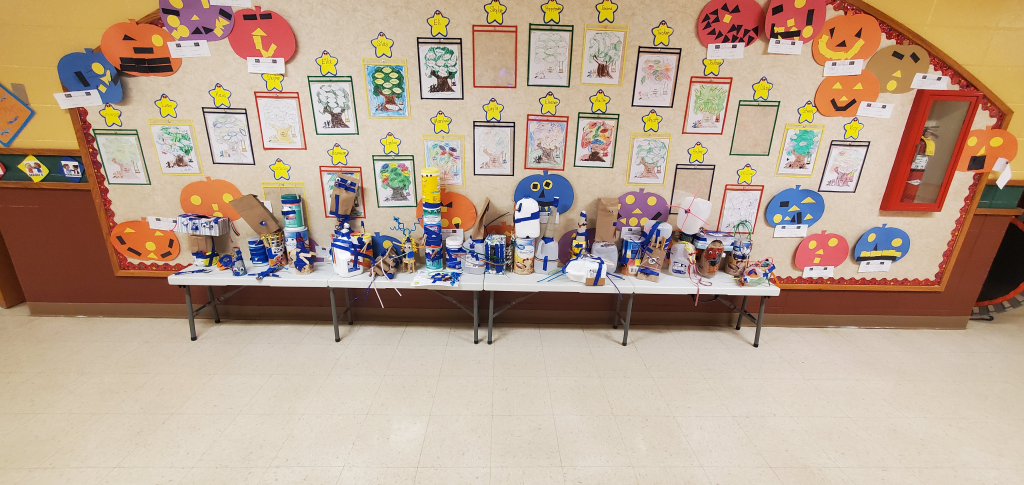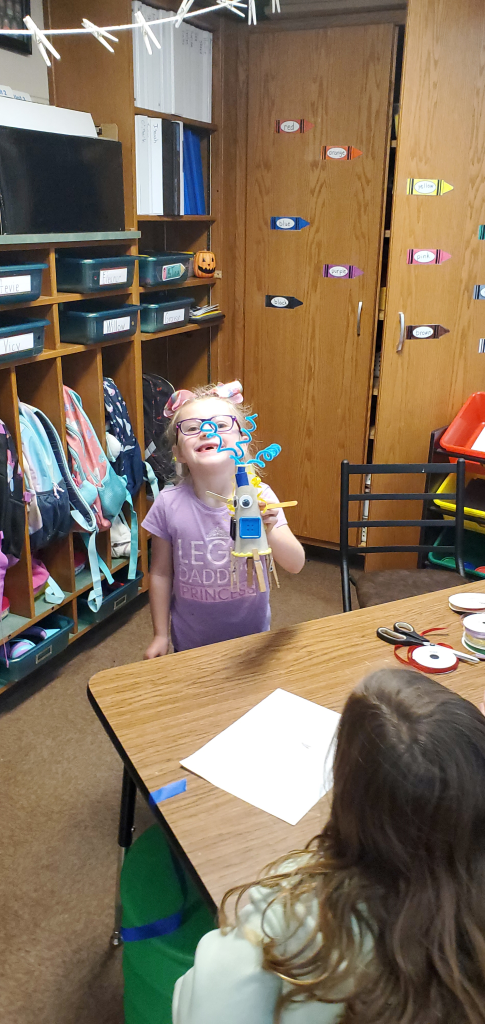 First Grade
1st grade filled their Star Jar for positive choices and chose to have a class pet. Who can guess what pet will fill their tank?!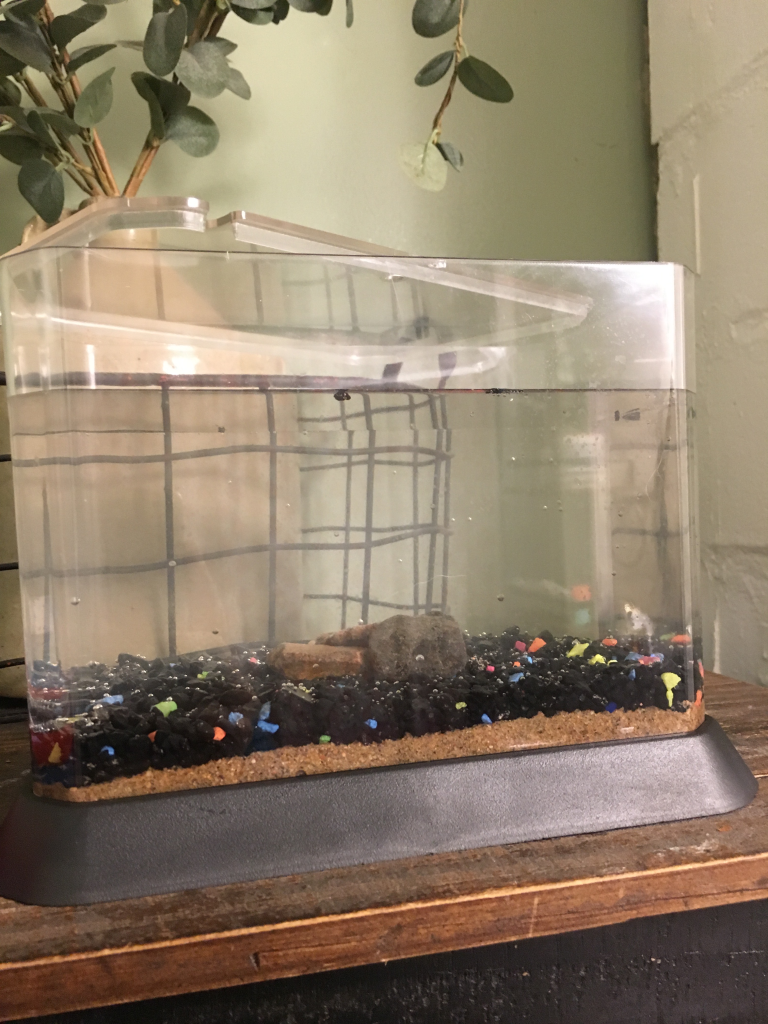 ---
2nd Grade
2nd Grade students building their pulleys!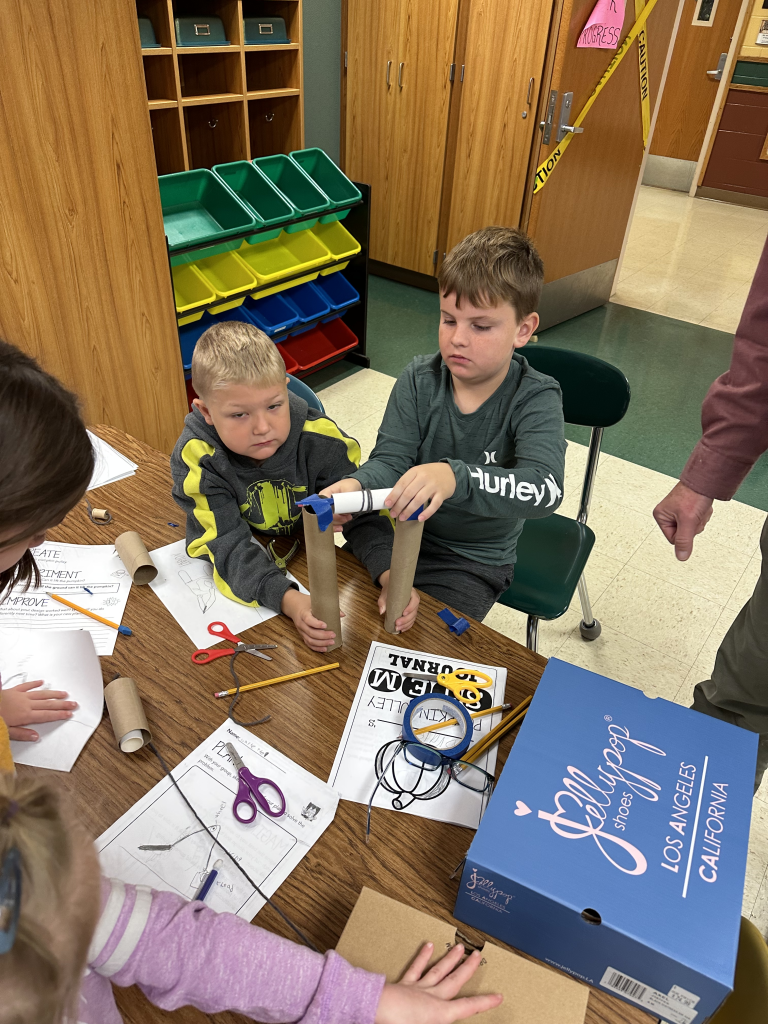 ---
Third Graders
It is an exciting week in third grade! We finally got to start multiplication! Students were thrilled to learn that multiplication was a quicker way to add. In Reading we are working hard on main idea and supporting details. We did a fun activity using main idea bags. I pulled items (supporting details) out of a bag and they guessed what the main idea would be. We will be working on this a lot through next week. In writing, we are continuing to write out expository essays off of our IRC outlines.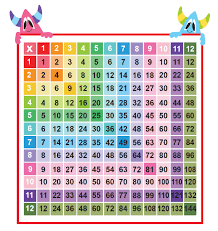 Fourth Grade
Fourth grade mathematicians got excited as we played the spooky candy quest game on Blooket, which allowed us to practice our multiplication facts.
What is a trait a person possesses unique to any other individual? The answer, MINDSET! As we heap more and more onto our plates this time of year, students may start to feel overwhelmed too. It is not only important, but also necessary, to remember how our words and actions matter on a daily basis. November's character trait is mindfulness, giving all of us the opportunity to slow down, reflect on our energy, and try to keep our buckets FULL!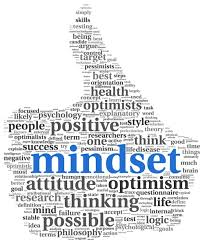 ---
Fifth Grade
5th graders working hard on a narrative performance task!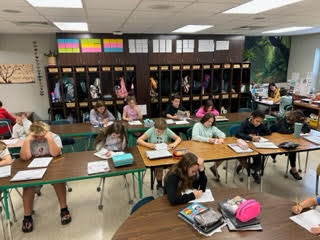 In social studies, we are finishing up our Native American Regions. We have moved on to the Plains and the Southeast.
In 5th grade we are revising and editing our personal narratives and will be ready to publish in the next day or two. We are looking forward to sharing our personal narratives with our classmates. We are beginning to realize that if we are ACTIVE readers it is easier to understand the text and answer the questions! Hmmm… imagine that!!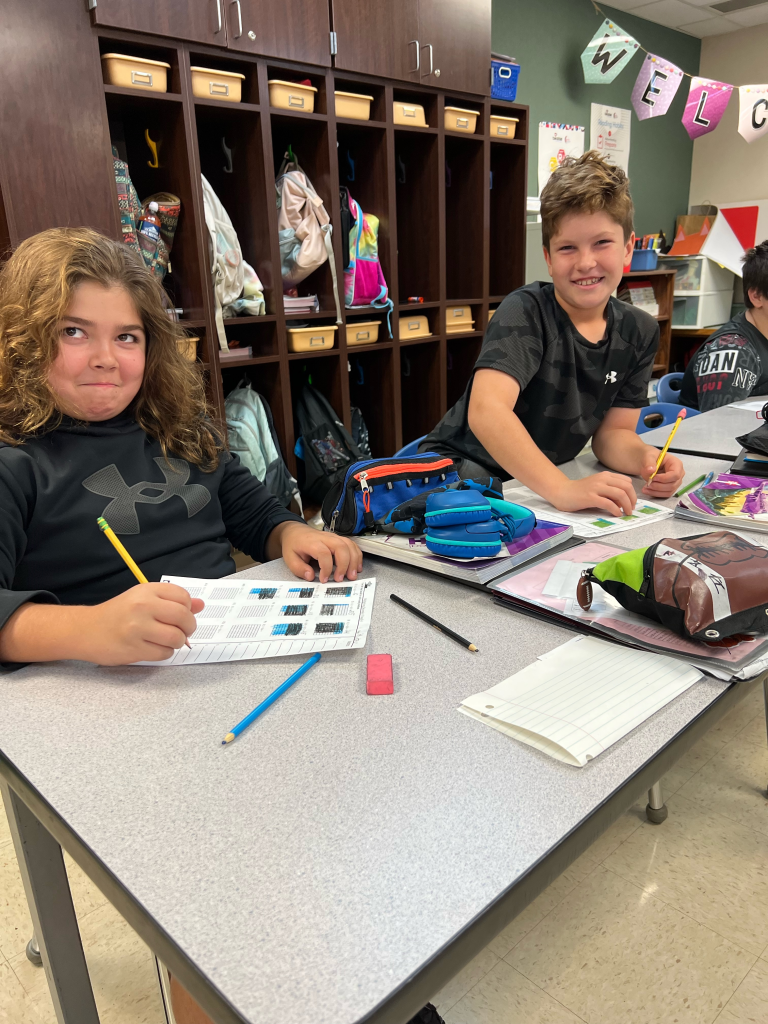 Science
Kindergarten – This week we finished making our beanstalks and making adjustments. We finished testing them for the 2 criteria, standing on its own and being able to hold weight. Students loved seeing their hard work turn into success. Next up we will take what we have learned about structure and function and soon design and build a house.
1st Grade – This week in science students participated in light stations where they learned about colors of light, bending light, and refracting light. We also read a good book called The Energy We See: A Look At Light. They were able to relate the energy we see all around us with what they have been learning.
2nd Grade – This week 2nd graders jumped into learning about young inventors even more. They learned that kids invented the popsicle, trampoline, flusher reminder, and many other cool products that we commonly know. Students are learning that no matter what age we are we can invent, design, and create things that are helpful and fun. We also began learning about properties of matter. We spend some time learning what properties are. We specifically learned about color and texture. Students loved looking at model monster trucks that we have and using them to learn more about texture and color.
3rd Grade – This week students learned more about forces and how they help with flight and many other common day activities. We spent time learning about Isaac Newton's 3 laws of motion. They will use this information going forward to help them with designing and building other aircraft in this unit. We finished the week learning about gliders and how they are different from airplanes and other aircraft. We began to learn about the parts of gliders to help us when we build our own later on.
4th Grade – This week students finished their windmills. This included testing and making adjustments. Then we did our final testing. These students did a great job of making model windmills that actually worked in the wind!! We chose a couple to display in the hallway display case for a few days. We evaluated the windmills and answered some good questions about wind energy. We finished the week by moving on to learn about energy found in collisions.
5th Grade – This week we worked on mixing different types of matter to see if we created a mixture or a new substance. We also learned how mixing some substances can create a reaction. We also spent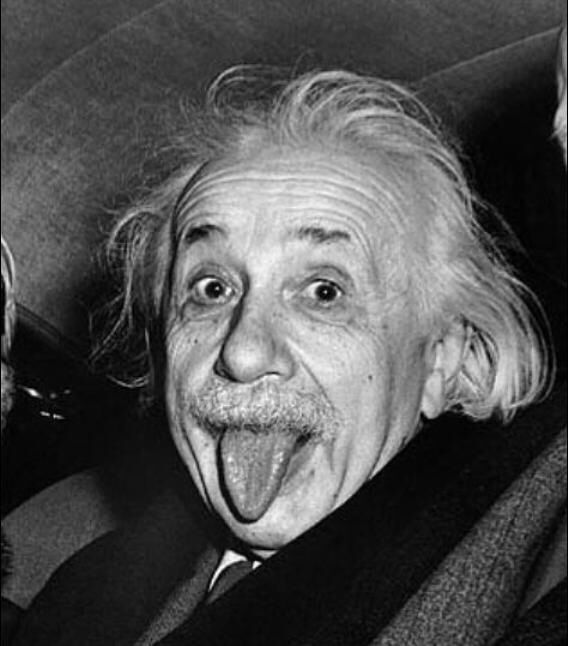 ---
School Wide Fun!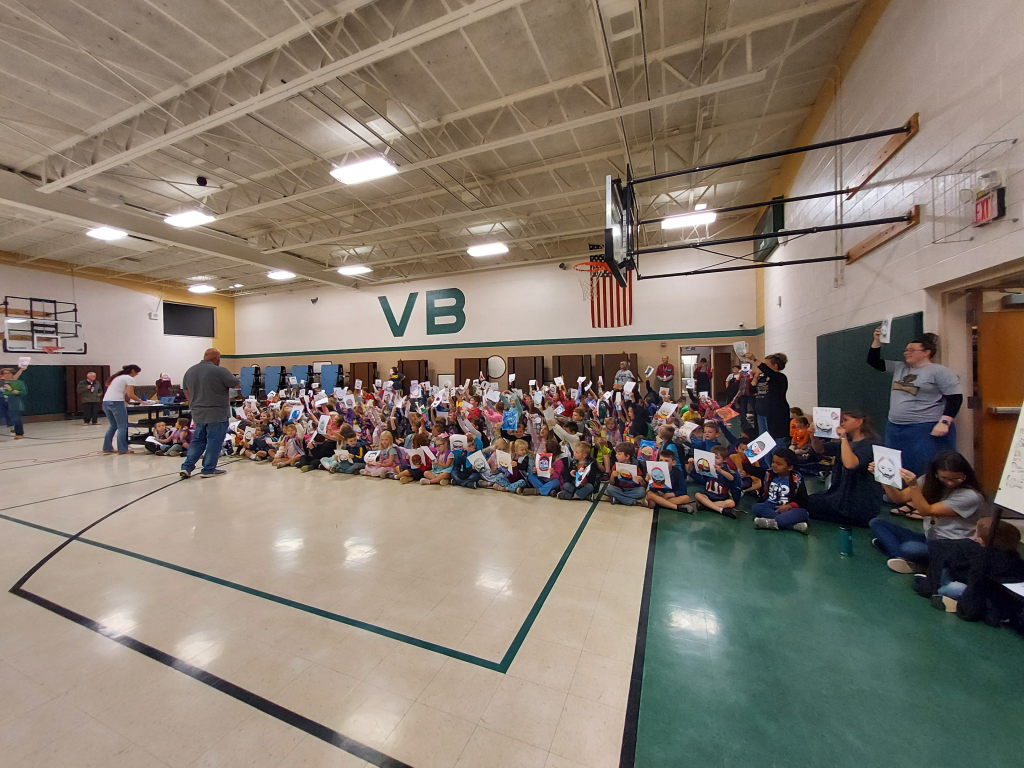 School Nurse
Hello Everyone! It has been a great start to the year! Here is some information from the health office this week. The "back to school germs" are back! Lets please make sure our students are staying hydrated, eating healthy, and getting a good amount of sleep at night. This will help our immune systems stay strong and fight away any germs we contact. Students, washing our hands is a big part of staying healthy while our systems adjust to being back in school, please do your part by using soap, and saying your ABC's while you scrub! I am glad to see you all again, and look forward to a healthy year for all!.