Preschool
Preschool always has fun!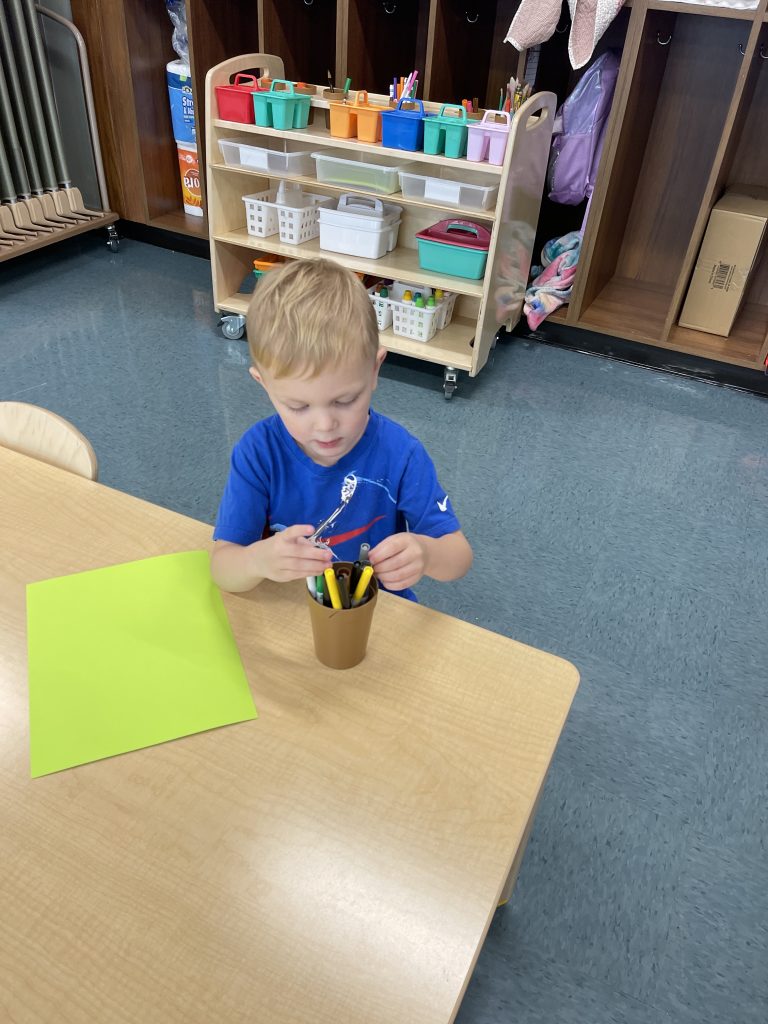 ---
Kindergarten
We had another amazing week in kindergarten! We enjoyed having everyone join us for the Thanksgiving Luncheon on Wednesday. This is always such a special event! Please check out the photos from this week!
---
1st grade
First graders learned how to play my favorite math game, BUMP. We practiced our doubles facts with it.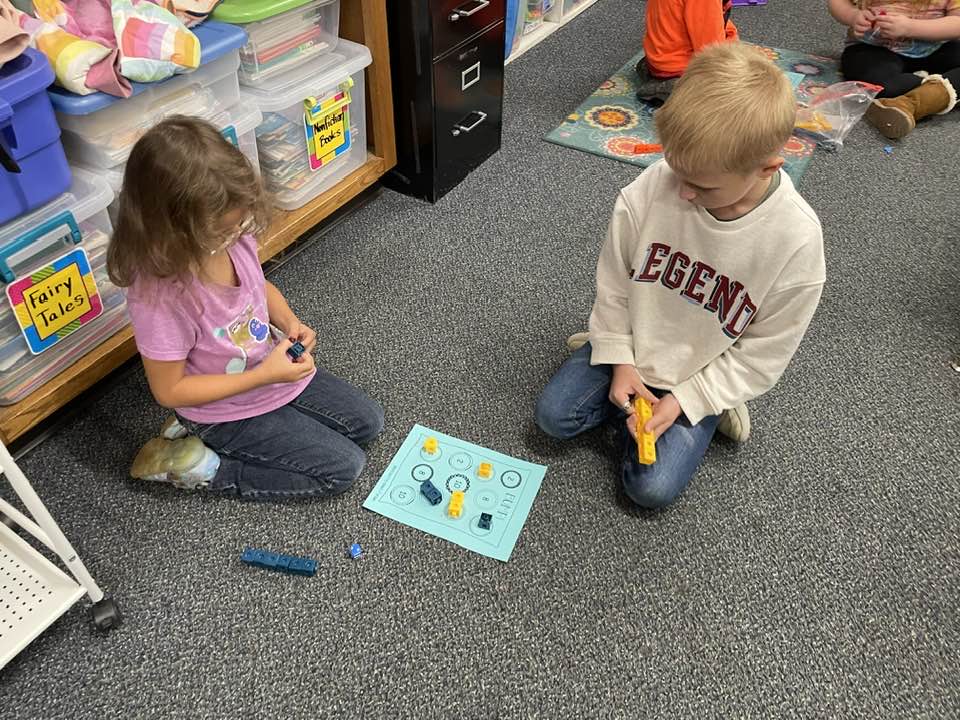 ---
2nd grade
Second graders enjoyed a wonderful time with their families at the Family Lunch today. I loved getting to see all the smiles and joy in my kiddos faces getting to spend this time with their families at school. We continue to tackle two step word problems in math, and I am so proud of all the hard work and effort the kids are putting into learning this very difficult skill. They love getting to have our IU student teach them while in our classroom. One of our favorite times during the week is getting to use the sand while practicing sounds in OG.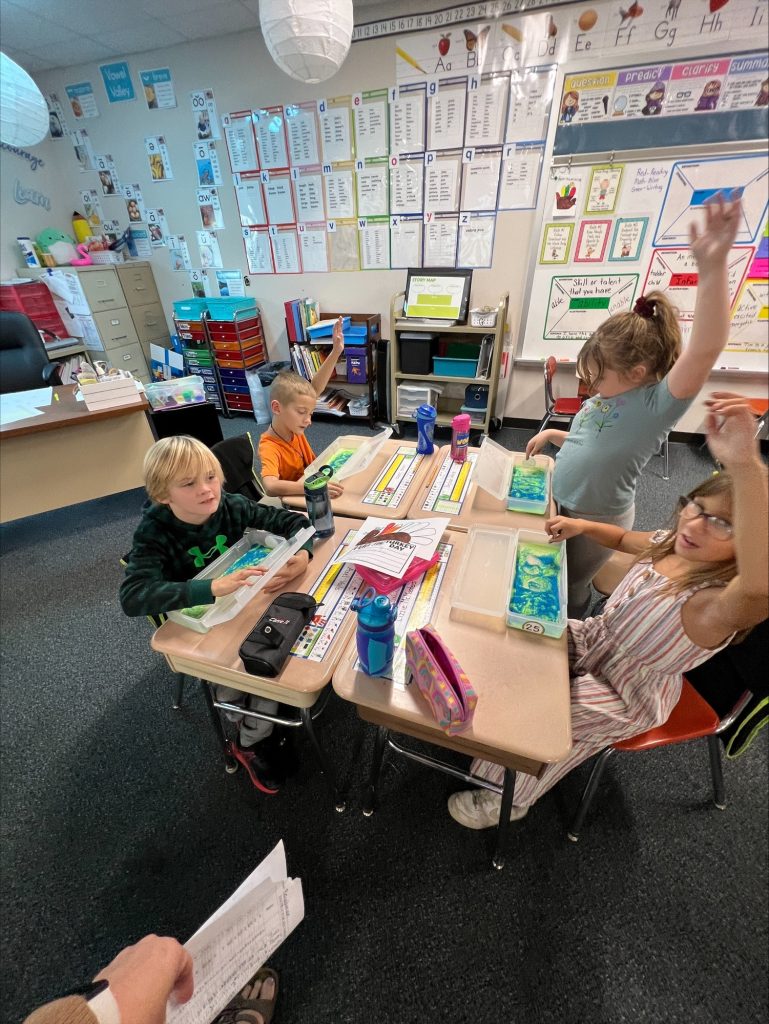 Mrs. Rawling's Class was able to honor Josh Easterday's sister, Hailey, with a photo of her and one of her fabulous paintings displayed in our classroom. 
We learned about adverbs this week in language arts and advanced to two-step word problems in math!  We realized we can Make Connections in virtually everything we read!
We also loved making cards for Veterans and being able to watch the Veterans Day Program Live!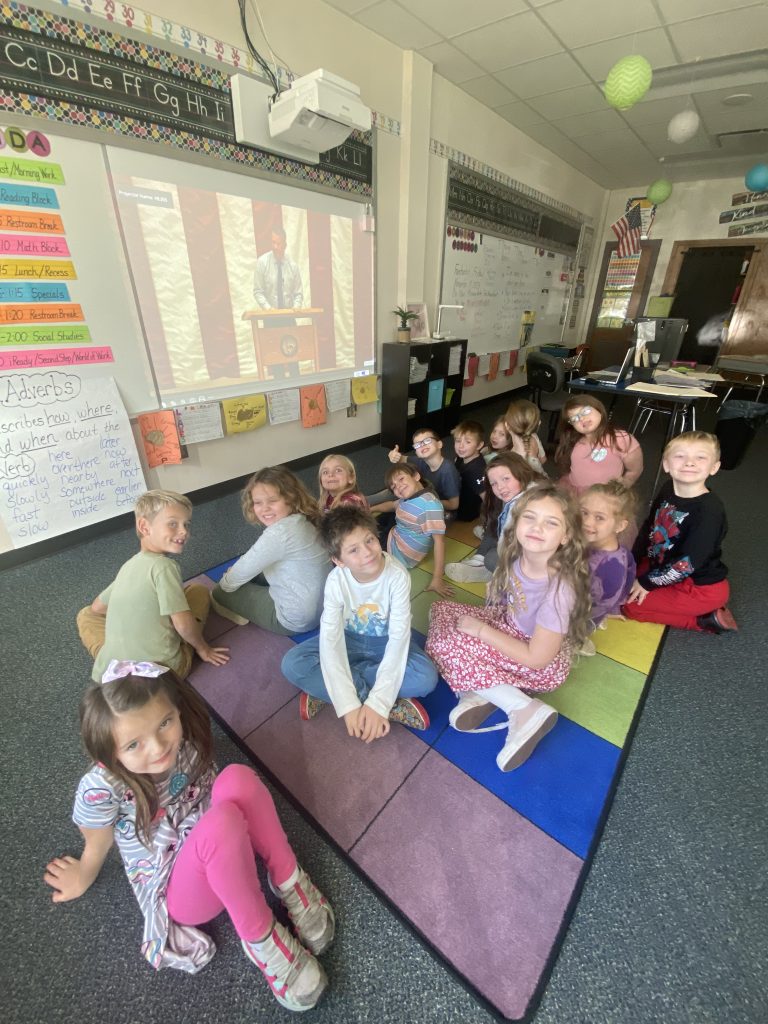 ---
3rd grade
We could not help but take advantage of the beautiful weather! We are so fortunate to live in one of the prettiest places on this planet! Since it is National Gratitude Month, I want to let you know how thankful I get to be your child's teacher! Thanks for sharing them with me! Mrs. Ely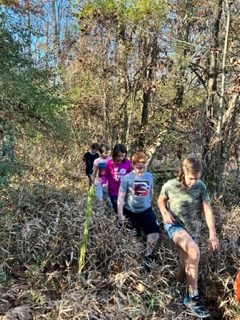 Mrs. Stiles: Third graders have worked very hard this week. In writing we are working on persuasive essays. Students have written their introduction, 3 reasons, and details. In math we are wrapping up our multiplication unit. We have learned 5 strategies for solving multiplication facts. In reading we are working on the skill, compare and contrast. We have learned that fiction authors use this to talk about characters in their book and nonfiction authors use this to discuss the similarities and differences between two or more topics.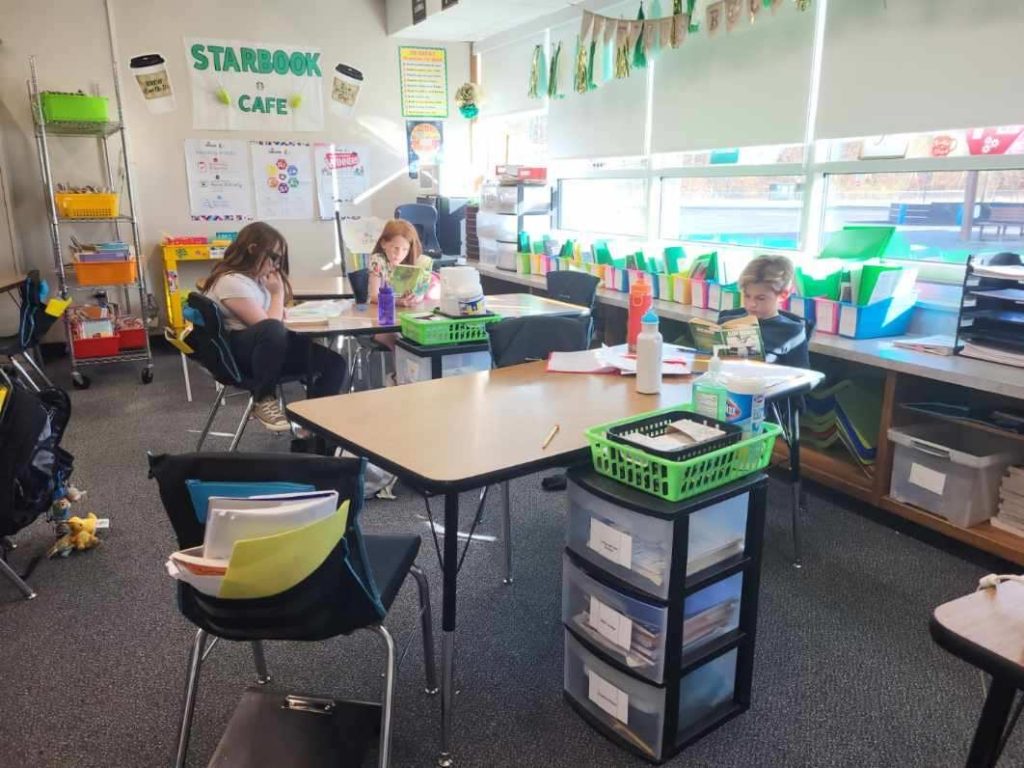 ---
4th grade
In World of Work, we are still studying the "I" in RIASEC: Investigative. We finished collecting and analyzing our flight data from our paper airplanes. Many of us then moved on to doing a water experiment with a paper towel, marker, pencil, and a cup of water. We were amazed!
In Social Studies, we are learning about longitude and latitude, and we are finding places in Indiana using coordinates. We had a blast completing a Blooket about longitude and latitude made by two of our classmates.
I'm Morphology this week, we are learning the Latin base "scrib/script" and "struct". We are so curious about words, and we are learning the meanings of harder words using the morphemes in each word.
It was another great week!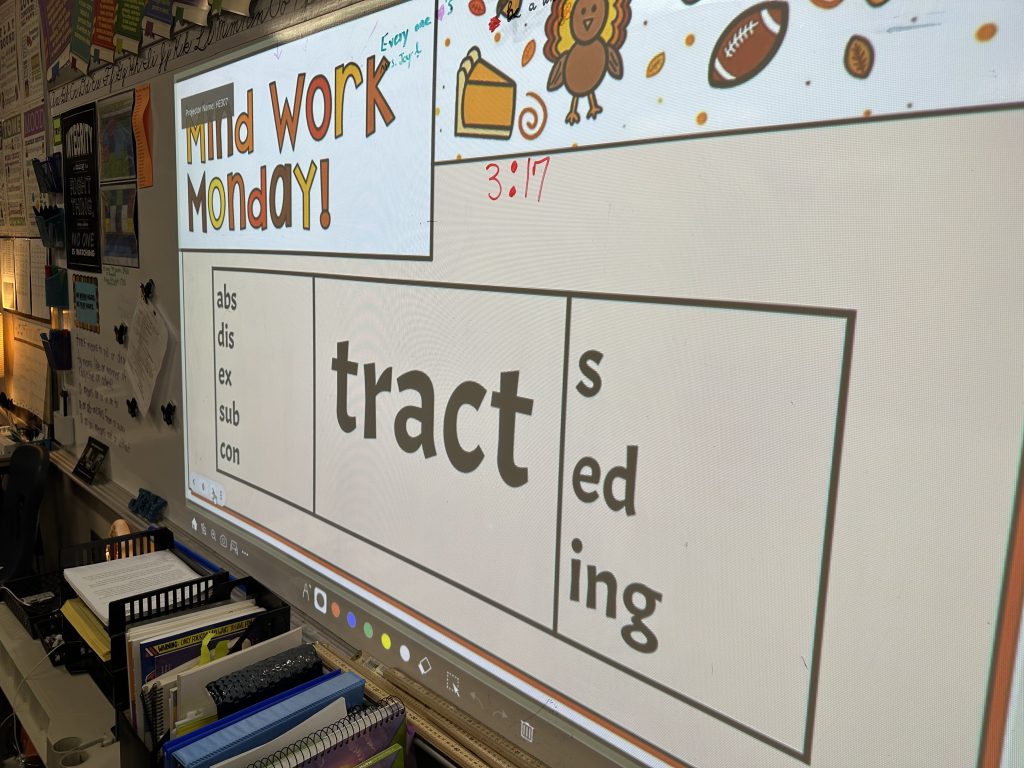 5th grade
What an amazing week of projects, Thanksgiving family lunch, Veteran's Day and being our best selves. Fifth graders have been very busy in each and every subject!
In Reading, students continue to work on main ideas, supporting details, and writing responses using textual evidence. In LA, students are completing a study in capitalization rules, and continue their study of prefixes, such as un-, dis- ex-,and pro-; and suffixes -ly, and -ing in Morphology. In writing, students are trying their hand at figurative language, and also the power of persuasive writing!
In Math, students are learning how to multiply with decimals. Students are excited about playing the multiplication dice game, and concentration – using multiplication and the power of 10's to find very big numbers.
In Social Studies, students are finishing up their Native American Projects- and they are truly AMAZING!! The creativity, team work, and perseverance is so evident in their final product!
Last Friday, we were so excited to have Mr. Middleton join us for our World of Work lesson. Mr. Middleton works for 7PSolutions which is a global gps monitoring company. He was a big hit with the students, and gave a wonderful presentation. Students learned about entrepreneurship and the use of technology in the shipping industry.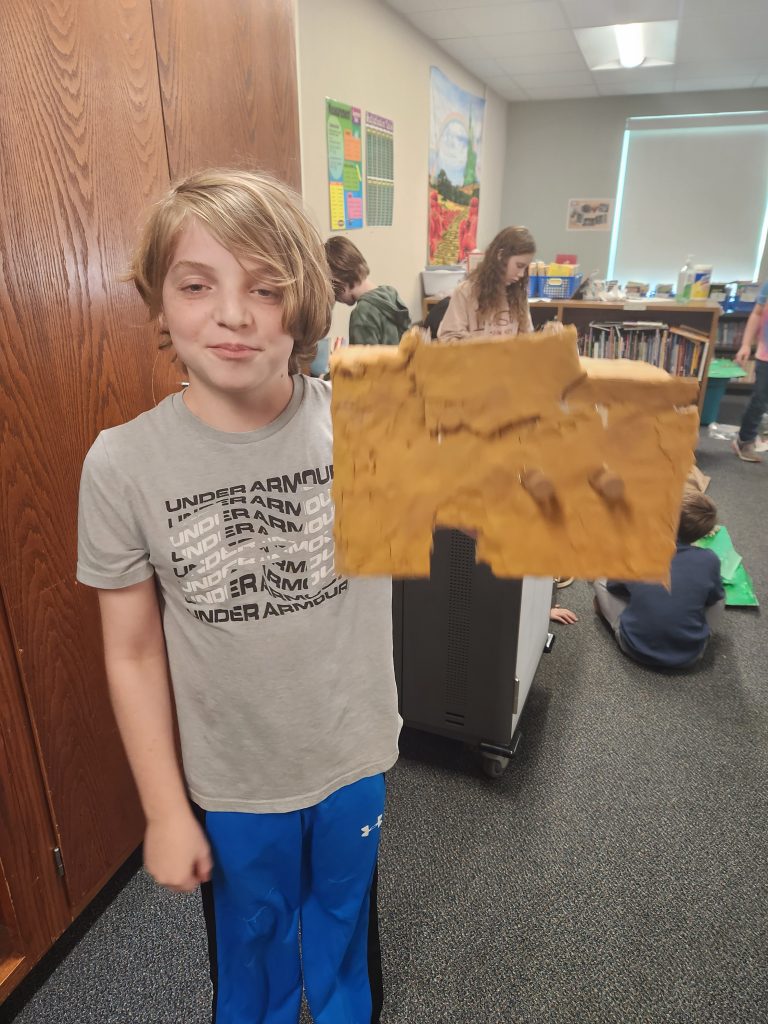 This week Dereck Middleton from 7PSolutions visited the 5th graders to share about his career. 7PSolutions makes tracking devices for cargo trucks, ships, and planes. They work with companies who want to monitor their shipments and keep them safe from thieves or damage. The students were surprised to learn that they even track human organs being delivered by drones for organ donation! Students were able to view the different trackers the company makes and even were the first to see a new tracker design for trucks with air brakes. After the visit we talked about all the different jobs Dereck had to do as an entrepreneur. He had to be a salesman, product developer, tech support, and many more. The students loved having a visitor and the fun fidget spinners he gave them!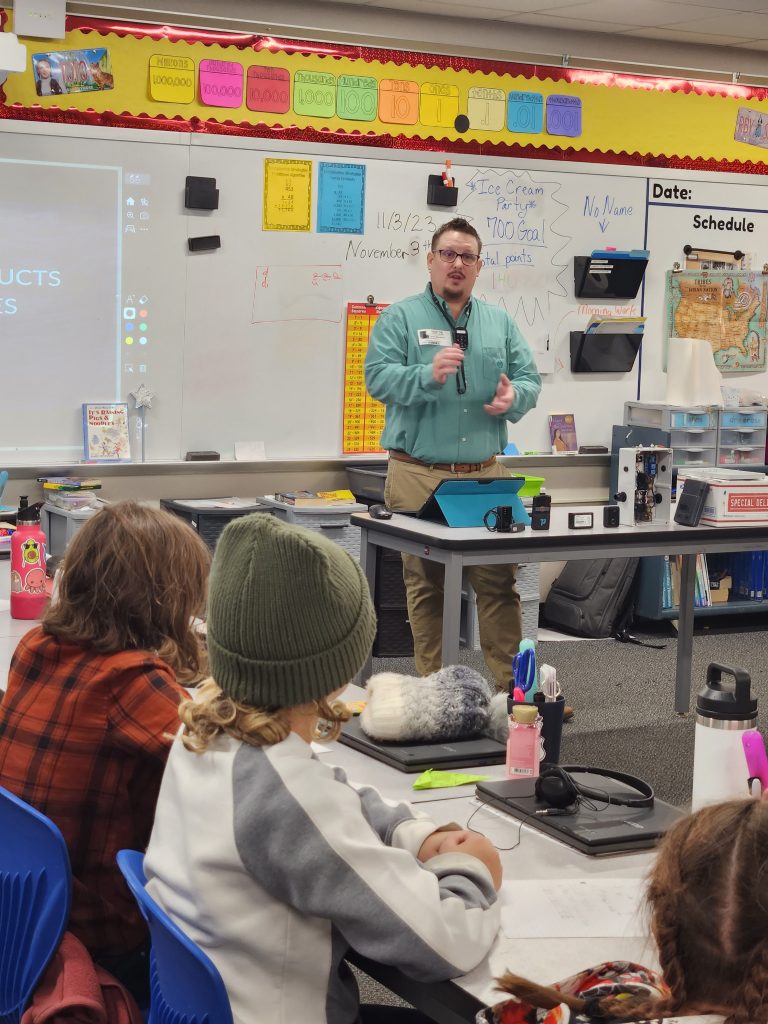 ---
Science
Scientist of the Week: Harper Riggen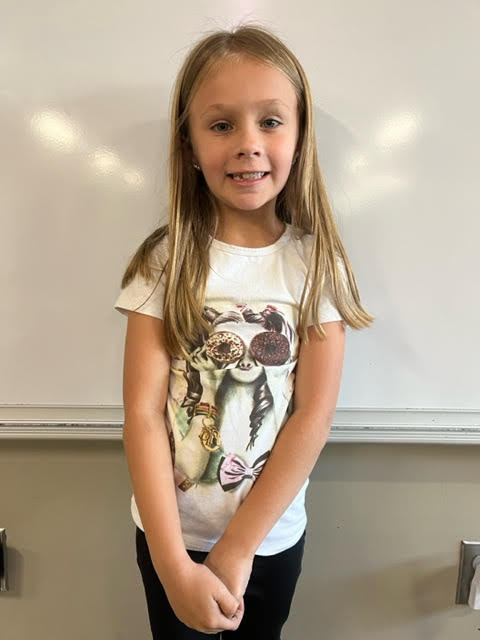 Fifth grade students investigated the hypothesis that an asteroid impact caused the extinction of the dinosaurs. In the activity, Create a Dinosaur Food Web, students used cards and construction paper connectors to create a food web from the time of the dinosaurs. Using this model, they followed the flow of energy through the food web and figured out why dinosaurs went extinct but some other animals survived.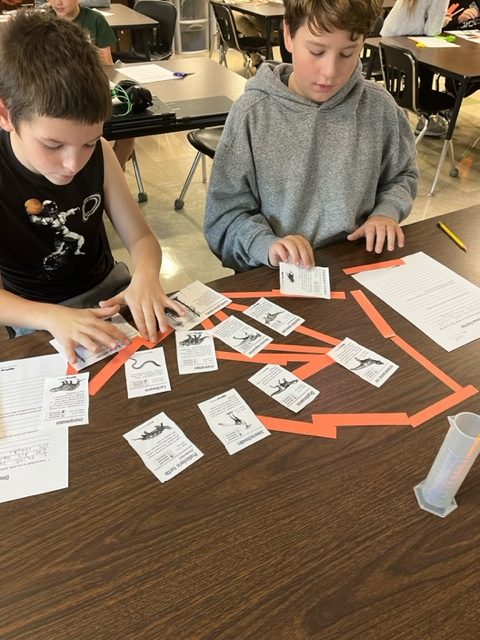 Third grade students examined clues about how clouds look and feel to discover what they're made of and how they form. In the activity, Gas Trap, students added hot water to clear cups to observe evaporation firsthand. They observed the condensation of the water vapor on the sides of the cup. They used this model to understand how clouds are formed.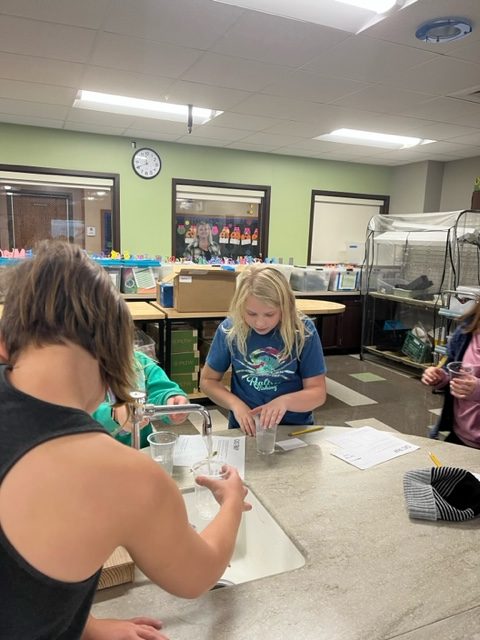 Second grade students developed a model of the earth's surface and used it to discover an important principle about how rivers work. In the activity, Paper Mountains, students took turns using a spray bottle to make rain fall on paper models of mountains to observe patterns of how water and rivers flow.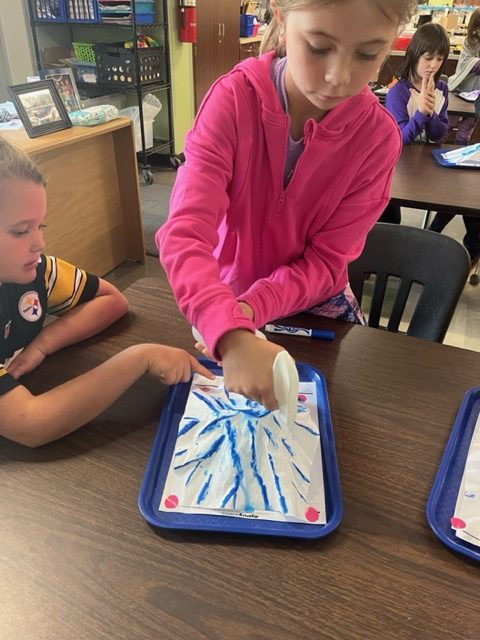 PE
The last two weeks in PE have been spent learning how to play Handball. Handball is a game that originated in the 1900's and incorporates skills from other sports like soccer, basketball and hockey. The kids have had a blast and found their competitive spirit!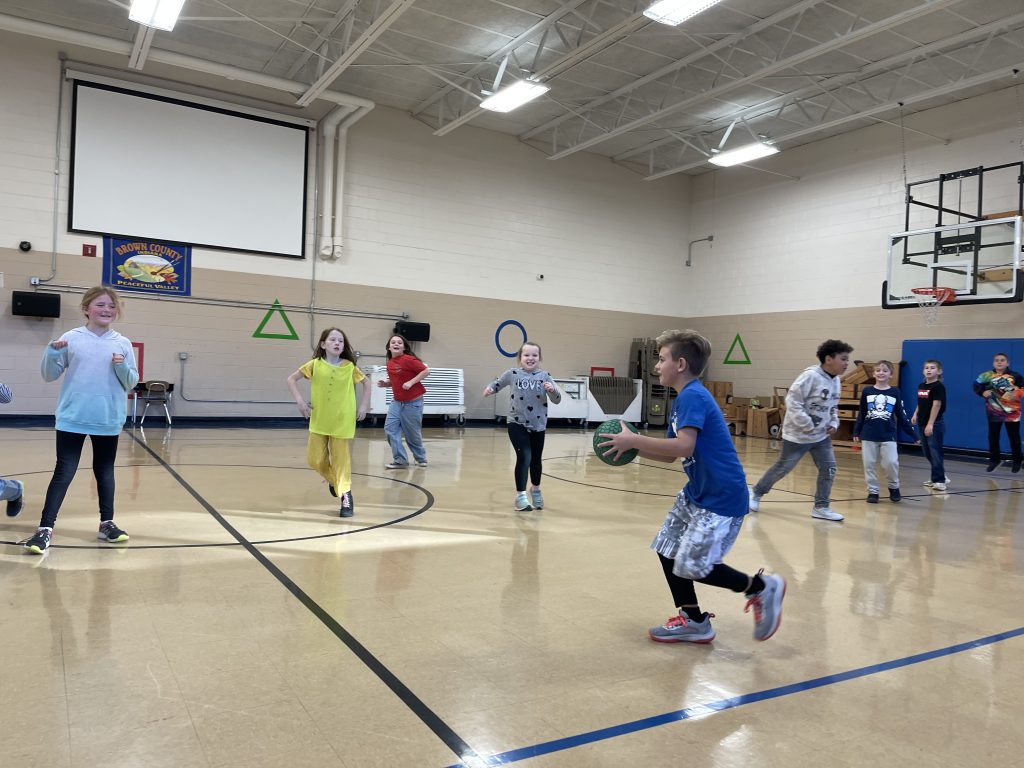 TedEd
TED-Ed Club had a great afternoon yesterday!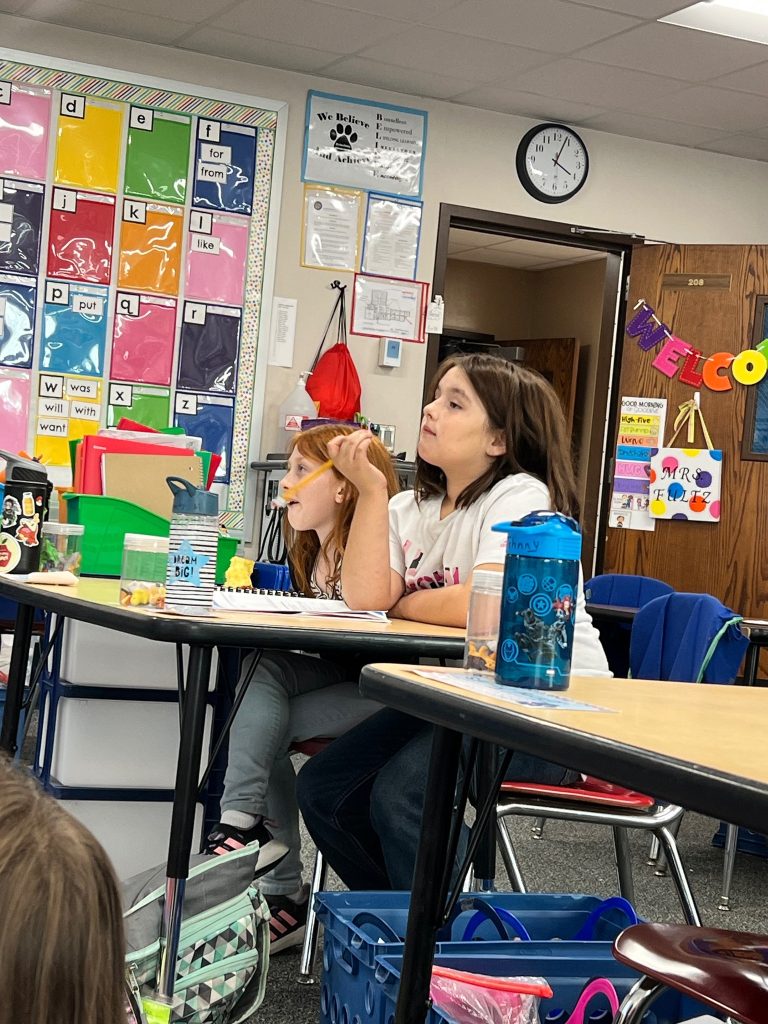 Speech
November is Native American Heritage Month, and we are reading one of my favorite books. The Rough-Face Girl is an Algonquin Cinderella-type story. Did you know that there are 1,500 or so versions of the Cinderella story? (I discovered that by reading the author's note!) Did you also know that the illustrator of this beautiful book is the author/illustrator of the "No David" books, David Shannon? So cool!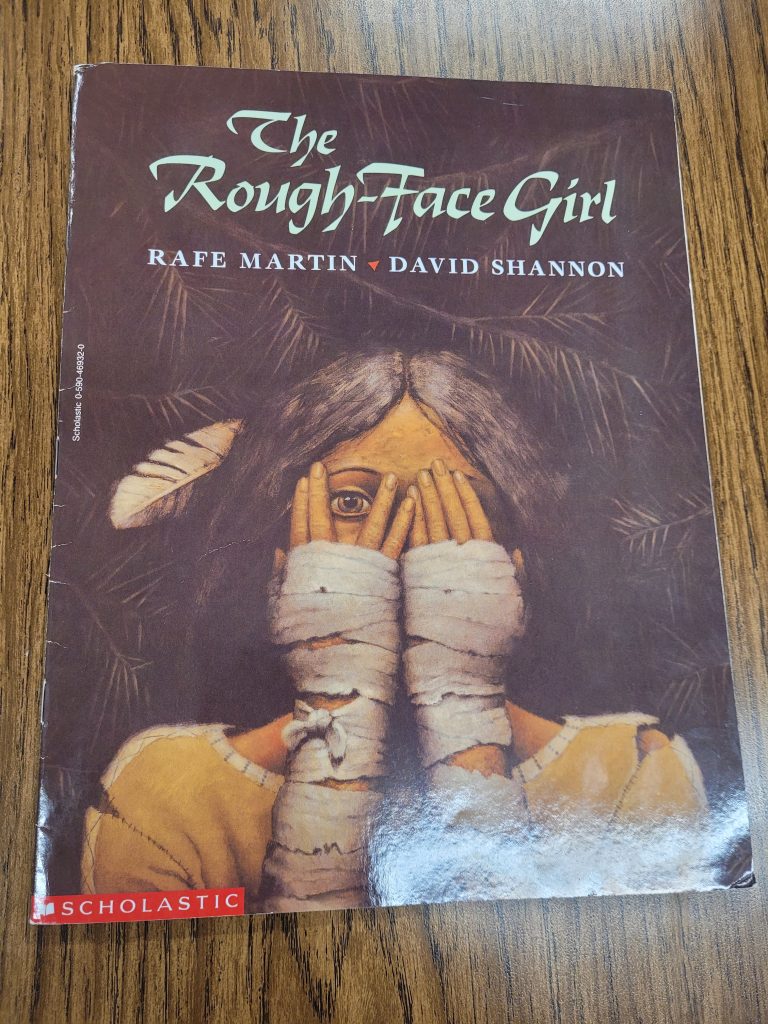 ---