3rd Grade Keeps Hitting Their Goals!
3rd Grade students reached another goal on I-ready reading!! 100% of students made 100% of their lessons! They celebrated with cookies! We work hard, we play hard!! 🙂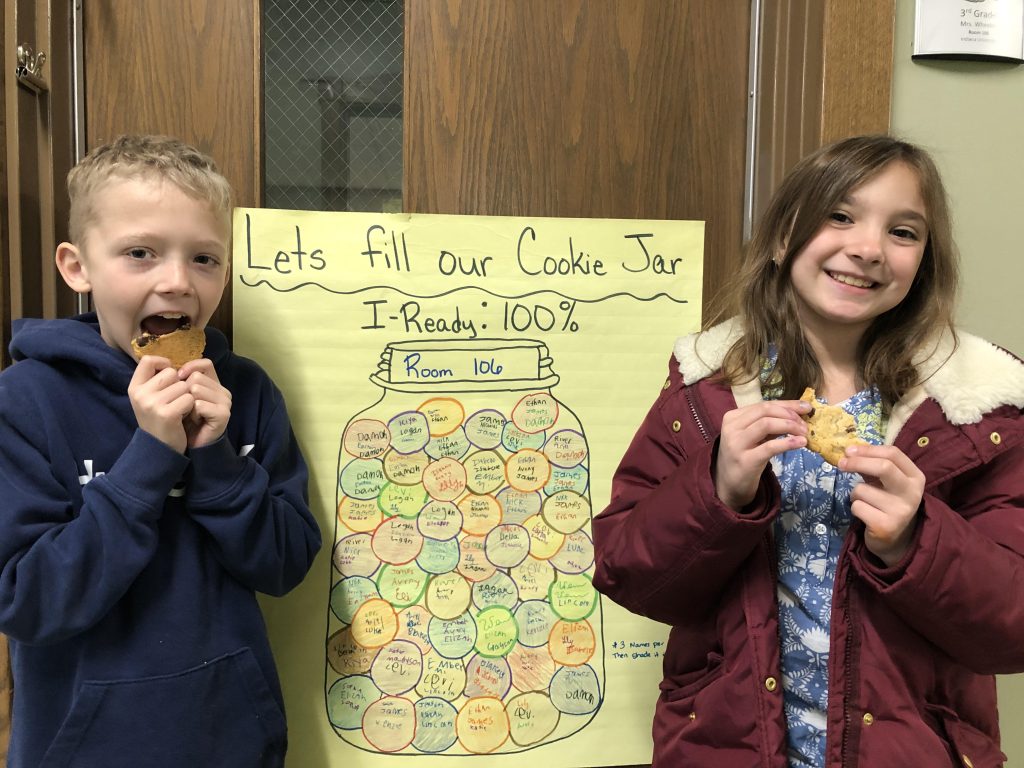 …and Third Grade finished their latest Read Aloud!
Third grade read "Because of Winn Dixie" and then created a mistake tree! Check out some of their responses below!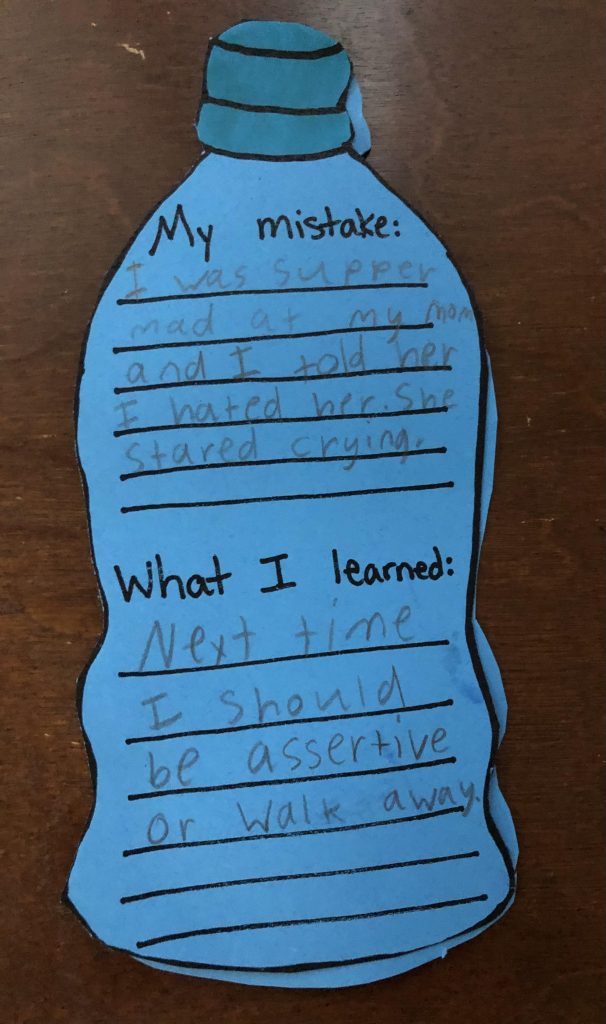 RIASEC Question of the Week
"How can our strengths and talents help us in our daily lives? "
Fun in PE!
Mrs. Van Sickle held a fun egg hunt relay in PE!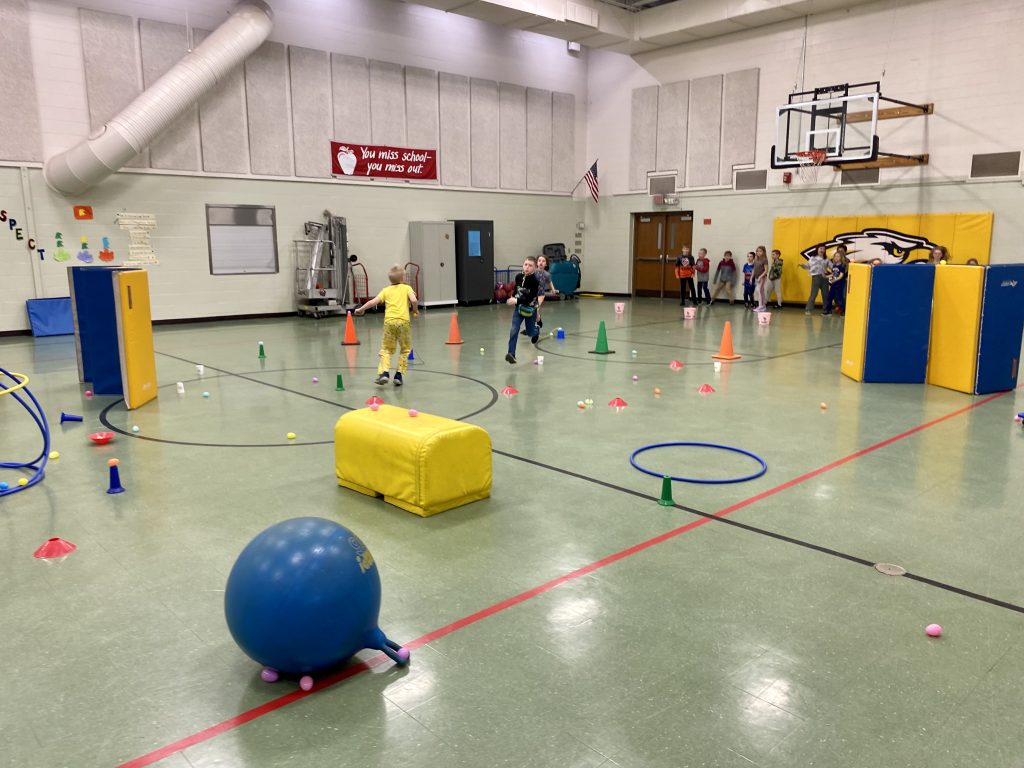 A special visitor came to 1st Grade!
Megan Gushwa from the Brown County Humane Society came to speak to our first graders! She discussed the world of work, including marketing and care for animals. Thanks for coming, Megan!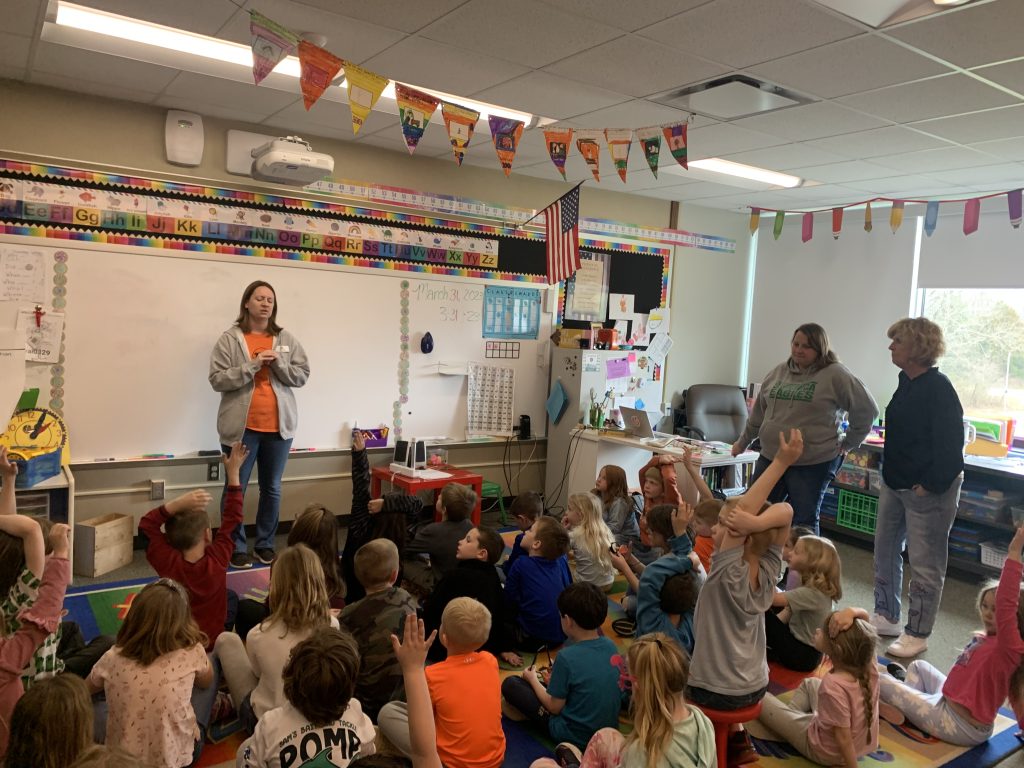 Kindergarten and the World of Work
Kindergarten has been busy in their World of Work studies! They are currently studying careers in the "Realistic" field. Once we finish learning about a career, we reflect on what characteristics we share with individuals in that field, determine whether or not we are interested in pursuing the career, and then imagine ourselves in that career and draw ourselves! Check out their adorable reflections below!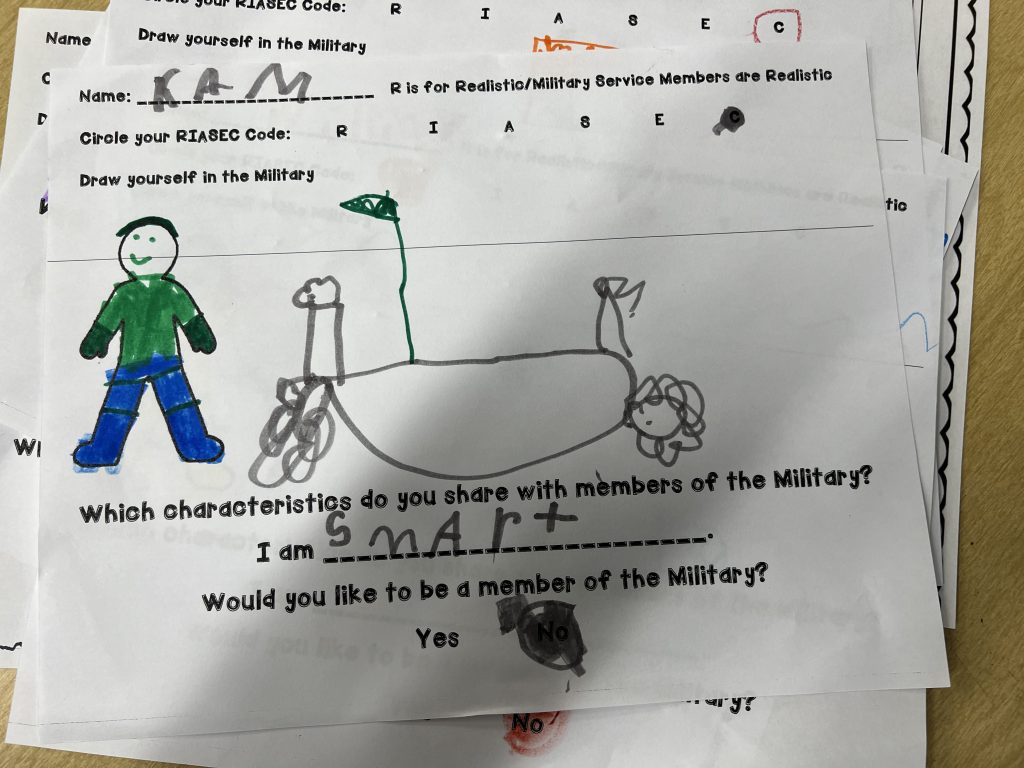 Fun in PreSchool!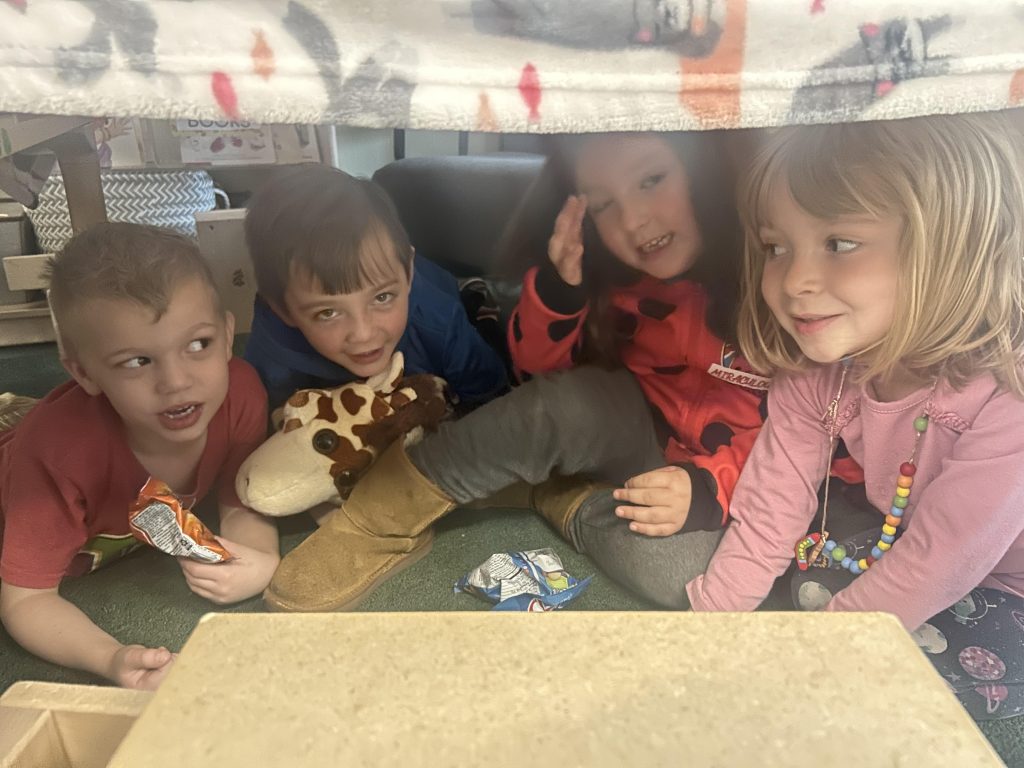 Science
Third-grade scientists made incredible wheel and axle contraptions to haul a candy bar the length of a yardstick in preparation for our simple machines unit. What fun!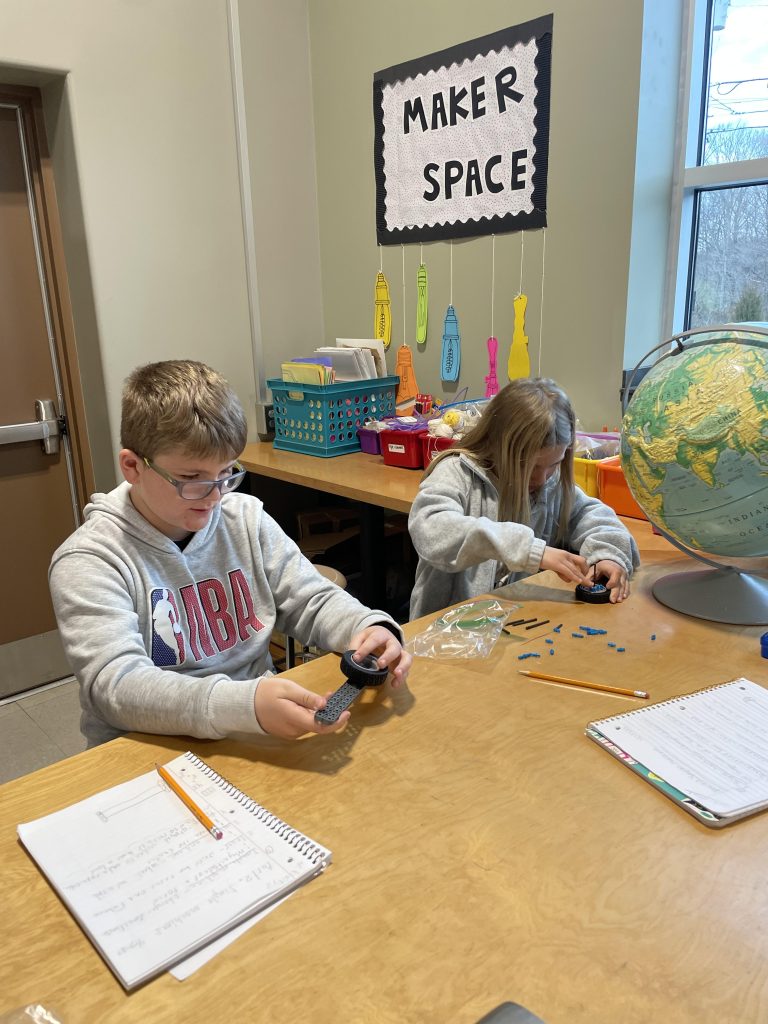 Hooray for Mrs. Lockdall's Class!
Mrs. Lockdall's class met their behavior goal and got to wear PJS and have an ice cream party!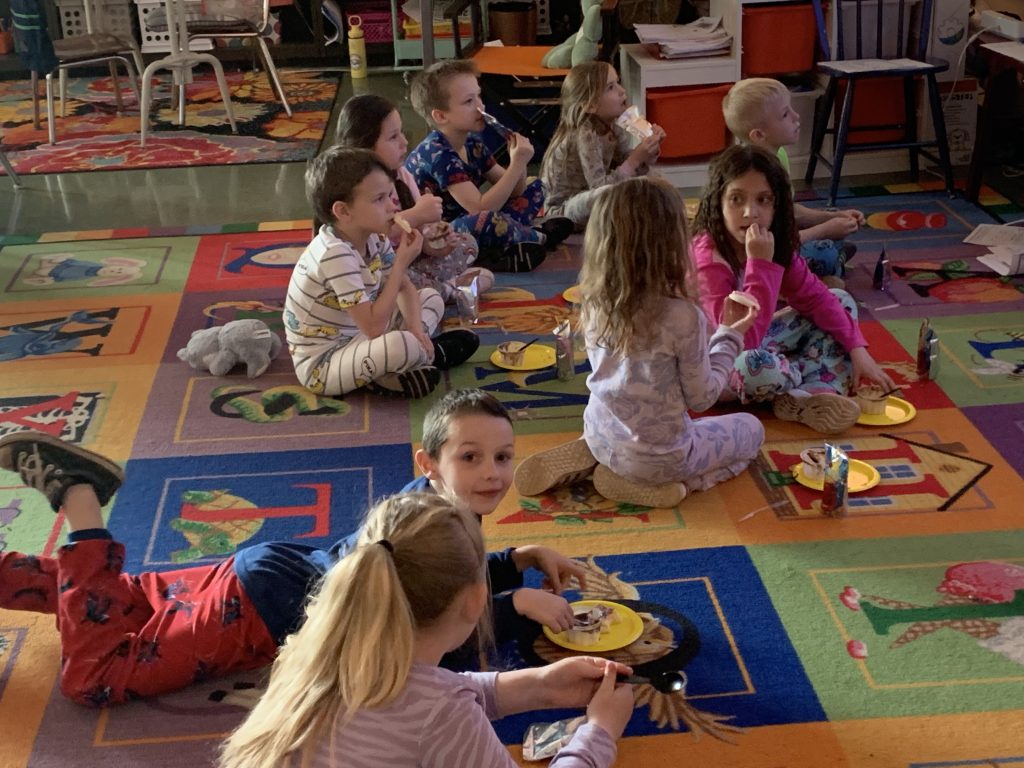 Weekly Highlights